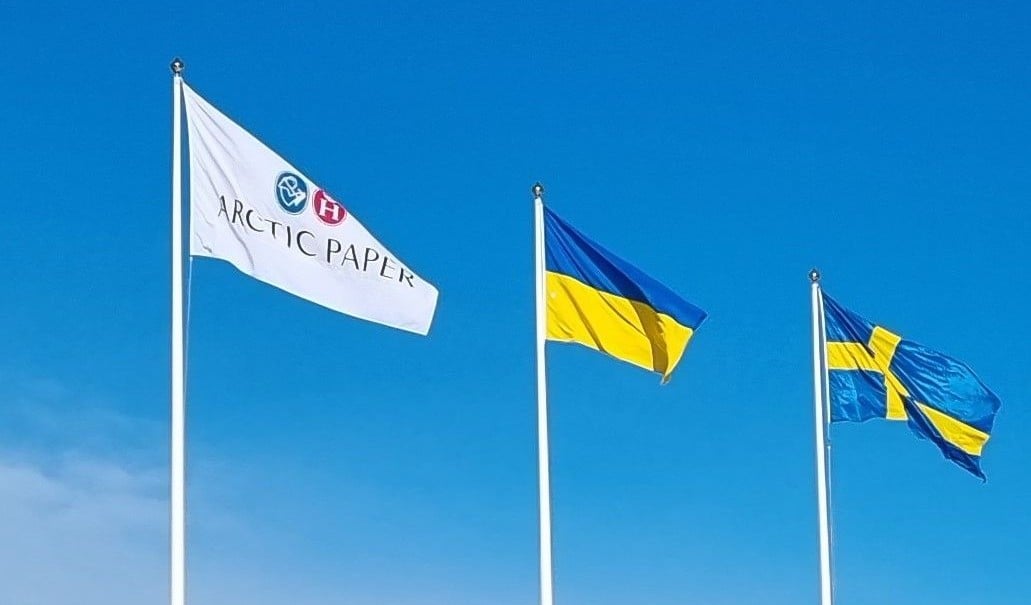 Arctic Paper stands in solidarity with the Ukrainian people and is donating
1 million SEK to support refugees, with focus on the children coming to Poland from Ukraine. As a company we are aligning with the international sanctions and supporting the efforts on the ground on the Polish border to save lives and provide relief to those affected by the war.

Due to the escalating conflict thousands of people - mostly women and children – are forced to flee. Many of them will cross the border to Poland and are in urgent need of aid.
Employees at our paper mill in Kostrzyn (Poland), are collecting necessary products to aid refugees coming over the border. These include personal hygiene products, medical products, and food and water. The products will be donated to the Ukraine Aid Center in Gorzów (PL) and the Kostrzyn Group Aniol in cooperation with the Pomagamy Foundation (PL).
On behalf of the Arctic Paper and its mills in Munkedal and Grycksbo in Sweden and Kostrzyn in Poland, we express solidarity with the Ukrainian people. Arctic Paper is deeply committed to open-mindedness and sustainability, values which are in direct conflict with the current crisis. We will continue to monitor the situation closely.