Munken Agenda 2022
The Munken Agenda for the year 2022. This year's edition of the agenda was created by students from The Academy of Fine Arts in Warsaw. A school which is an important centre of the Polish School of Illustration, which is why this tradition is upheld through pictorial stories throughout the agenda.
Description
The Academy of Fine Arts has a long history associated with illustrations. The school was an important centre of the Polish School of Illustration, which gained international acclaim. This trend was characterized by remarkable freedom of expression, a sense of humour and a variety of techniques. The history of the school and its proud tradition is what inspired the 12 students from Book Design Studio and Games and Comic Book Studio as they started the project. The Munken Agenda 2022 has been designed by Agata Wawer and Aneta Zdziech. Illustrators: Karolina Brzuszek, Paula Czachor, Zuzanna Dulińska, Kasia Górska, Filip Jędrzejewski, Magdalena Kołejda, Zuza Kruk, Karol Mularczyk, Joanna Rzepecka, Agata Wawer, Anna Zalewska and Aneta Zdziech.

Find out more: instagram.com/munkenpaper/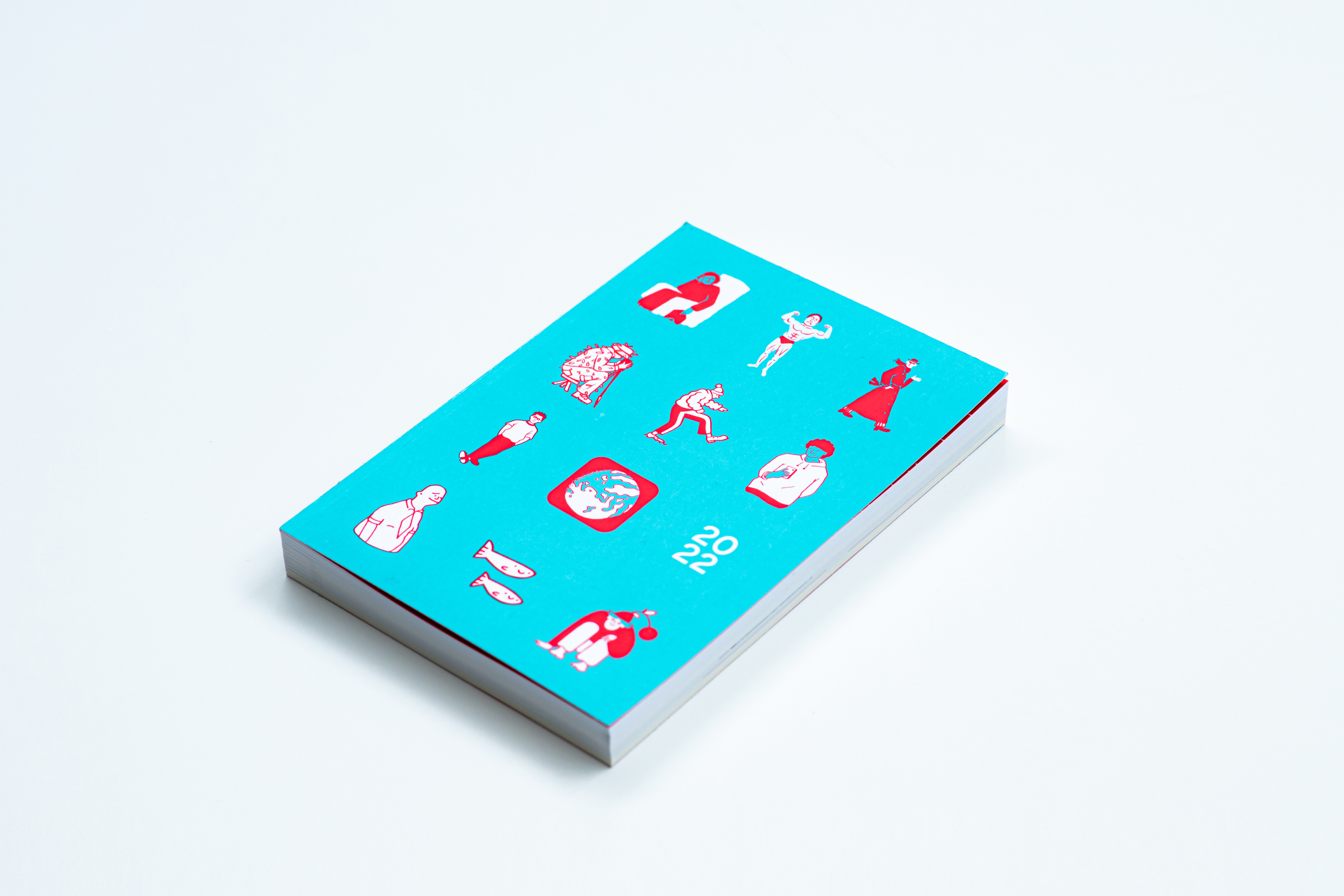 Details on the Munken Agenda 2022
Dimensions: A5
Cover: Munken Kristall 400 g/m².
Content: Munken Kristall, Munken Kristall Rough, Munken Polar, Munken Polar Rough, Munken Lynx, Munken Lynx Rough, Munken Pure, Munken Pure Rough, all in 120 g/m2.
Print: Komori, Lithrone S40P Hybride Print Technology. 2 Pantones and Black.
Ink: Toyo Ink, Flash Dry.
Processing: Matt laminated, transparent foil and embossing on front cover and debossed logo on back cover.
Binding: Open spine, sewn with coloured threads Printer: Göteborgstryckeriet.
Bookbinder: Förlagshuset Nordens Grafiska, Malmö, Sweden.
Munken Agenda 2022 is available at shop.arcticpaper.com