Christian Schienerl
The Book designer who navigates through a world of art
Austria 19 Oct, 2016. Photos by Michael Strasser.
Book designer Christian Schienerl, from Austria, sees every new commission as a voyage. He runs the famous agency Schienerl D/AD, and is a passionate paper addict. Several of his designs have won awards.
For a long time, Christian thought that he was destined to work with film. During his early twenties, he moved to New York to study directing, and made a number of short films there. But when the call came to direct TV commercials, and make a career out of his passion, he felt reluctant, and instead went on a different journey. From that journey he emerged a book designer, and today he is one of Austria's most successful ones. His first contact with design came during his studies at the University of Vienna, when he launched an independent cultural magazine with colleagues. But he quickly discovered that the most joy for him came not from writing for and editing the magazine but from doing its editorial design.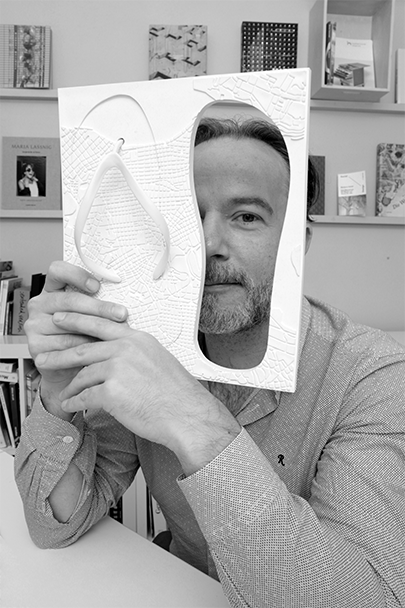 Christian with the Special Edition injection-moulded rubber flip-flop shoes.
– When I moved from New York back to Vienna, I realized how much I had learned working in film, but I had also taken out quite a big loan to finance one of my films. Since I did not want to pursue a commercial career in filmmaking, I started to explore this other creative field that I had discovered during my studies, says Christian Schienerl.
"When designing a book, I first have to gain deep insight into the material and narrative of the author, much like a film director adapting someone else's script"

The resemblance between books and film
Christian later applied for a job as a freelance designer at an architectural firm.


– It all went very fast, I talked to them, they hired me, and commissioned all kinds of design work during the first two years. Without ever having planned it, I had suddenly become a communication designer, says Christian. Today, he runs his design and art direction agency Schienerl D/AD in Vienna, established in 1999, regularly assisted by Eva Hebenstreit, herself quite a successful illustrator. Schienerl D/AD has designed books, visual identities, websites, exhibitions, music promos, and many other formats. Among recent work, you can find "Inspiration Fotografie", authored by famous photo historian Monika Faber. The book resembles a materials collection, or "scrapbook," incorporating multiple paper qualities and formats. "Die Welt im Spiel", by gaming historian Ernst Strouhal, acts as a book as well as a playable collection of games and won the prestigious Austrian State Prize for book design in 2015.


– The older I get, the more similarities I start to see between working with film and with books. A book also has to have a scenario and a dramaturgy. A spread almost acts like a shot in a film, and sequences of spreads resemble a scene. When designing a book, I first have to gain deep insight into the material and narrative of the author, much like a film director adapting someone else's script, says Christian Schienerl.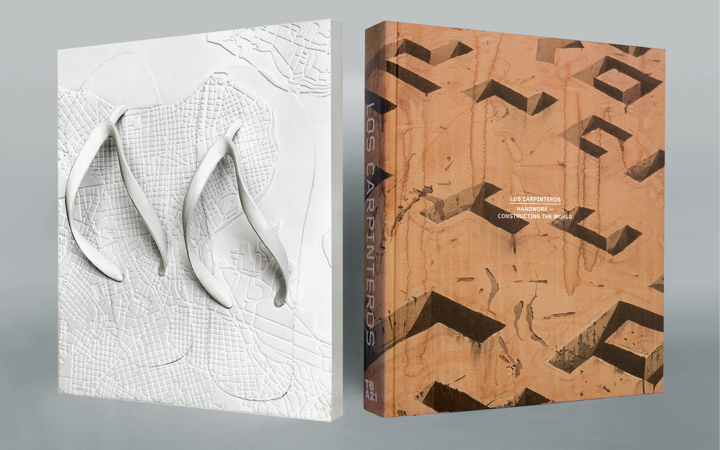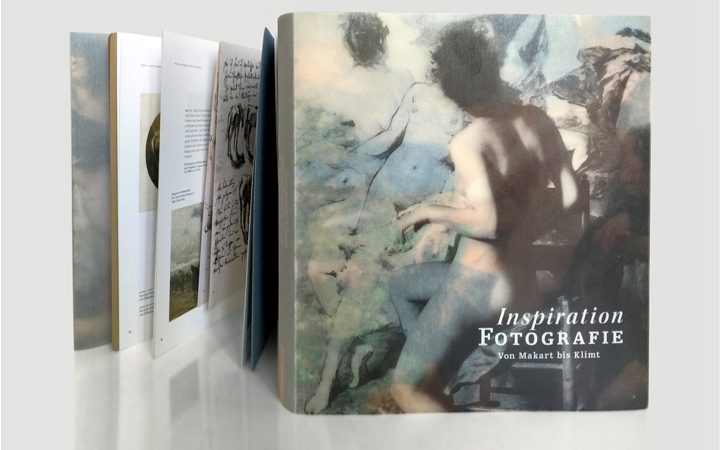 On a voyage of discovery through the world of art
Christian views every new project as an intimate journey into unknown territory that he will embark on with strangers. His clients are artists, curators, or scientists, and their work, ideas, and materials, he initially regards like a surveyor or explorer would.
– It's an amazing process. My clients often don't know how books work, and I don't know how their fields work – so we have to guide each other through the dark, and together shine as much light on the matter at hand as possible. It's exhilarating when it works, says Christian Schienerl.

Very formative in that respect was a commission he received in 2010 for a major catalogue of works for Cuban art collective Los Carpinteros. The book was edited and co-developed with the artists and Christian by curators Daniela Zyman and Gudrun Ankele at Thyssen-Bornemisza Art Contemporary, and included a special edition with a pair of newly designed flipflops. The book and special edition won The Most Beautiful Books of Austria award in 2010.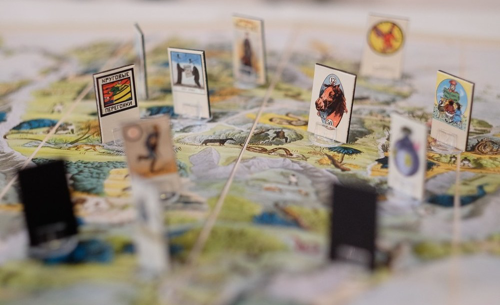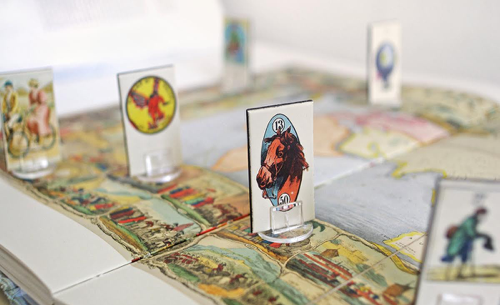 – It was definitely a milestone in my career, the first catalogue of works I did with internationally renowned artists, and the approach to and presentation of the material was quite original. The book and product design for the special edition involved us on every level imaginable, says Christian Schienerl.



Paper shows the way
Working with artist's entails working closely with materials, especially paper. It is of utmost importance when it comes to how you want and are able to present works of art in a book. There are three things that define a masterpiece, Christian believes.


– Paper is one of the three factors. The second is design, and the third is the translation of the artworks' spiritual effects on people onto the pages of a book. I know, I will sound a bit esoteric now, but these effects unfold in the virtual space that is defined by your mind transitioning from one page to another. You cannot touch that, you cannot see it, but you feel it and know it's there when the designer has done his or her job, says Christian Schienerl.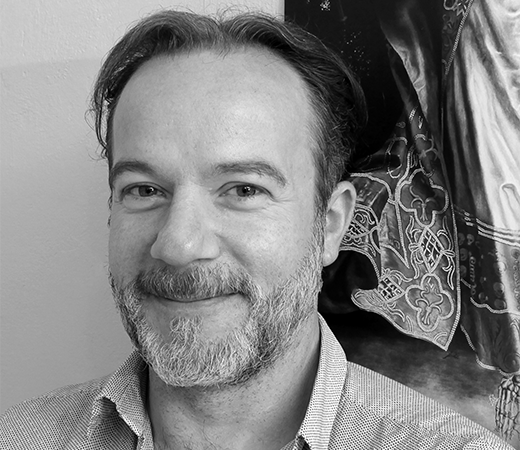 FACTS
Name: Christian Schienerl
Title: Book designer/Art Director
Favorite material: Paper, preferably Munken Lynx Rough
Favorite tool: Swatch books, and all other books