David Baráth
A designer's colorful journey
Hungary 18 May, 2016. Photos by Kristof Galgoczi.


He is one of Budapest's most frequently booked graphic designers and has a deep-rooted love for paper and traditional techniques. The meticulous David Baráth says he was never attracted to mathematics, but he can still draw perfect geometric figures.
It's 1977. Ferenc Baráth and his wife give birth to a son in their homeland, the former Yugoslavia. Ferenc works as a graphic designer and often took his son, David, to his spacious studio. David carefully watches his father as he practices what is known as serigraphy, or silkscreen printing, to create theater posters in sizes as large as B1. This printing technique involves using a squeegee to press ink through a thin silk or polyester fabric, strapped to a frame. To create patterns and images, stencils cover parts of the fabric that block the ink. This technique always fascinated David, sparking his curiosity to find out how it really worked.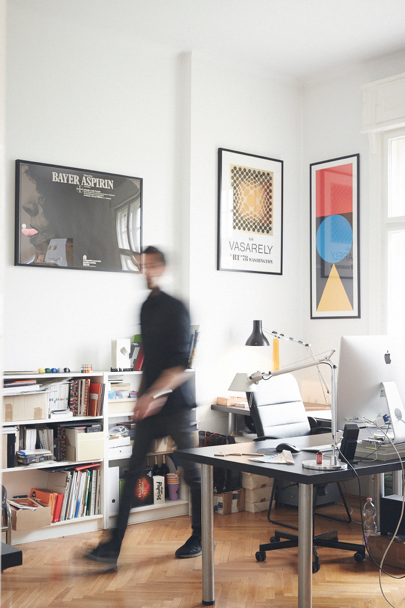 In the early 90s, the family moved to Hungary. David began to study at the Academy of Fine Arts in Budapest, wanting to follow his father's footsteps. Back then, David already was very interested in both gastronomy and fine arts – two areas that play a central role in his life today.


– I've always been interested in gastronomy, an important contribution from my mother, as an art form and now I get to combine my two passions, which is amazing. I've done many cookbooks as a creative and art director and created branding for the finest restaurants, bars and bakeries in Hungary. It is great when you can combine your two passions, says David.
"I've always been interested in gastronomy, an important contribution from my mother, as an art form and now I get to combine my two passions, which is amazing"

Recently, David created the brand identity for a restaurant called Kollázs, an establishment at Budapest's most exclusive hotel, The Four Seasons Hotel Gresham Palace Budapest, which he's very proud of.


– It was a very exciting project, because the client was extremely open-minded and allowed us to use a series of different papers and techniques, like embossing and duplexing for example, says David.


He's also proud of the "Graphic Europe" travel guide, where he designed a series of artworks mapping Budapest.


– It was an unusual travel guide, which might mainly appeal to graphic designers and other creatives actually. All the content and design is created by local designers and I had the honor of doing Hungary and Budapest's contributions. We have so much great architecture in this city, which was incredibly fun to illustrate. And although it was almost six years ago, people still remember it well, says David. The series reflect the style of the famous Hungarian-born master, László Moholy-Nagy.


David's love of gastronomy is evident in his project choices. In one of his projects he worked together with one of Hungary's top chefs, Victor Segal, and David's brother Áron Baráth, who's a painter, to create a cookbook based on not only taste but also colors.


– The chef created the dishes and my brother created a painting for each dish inspired by the colors and other visual assets of the ingredients. Besides creating a cookbook containing photos and paintings of the dishes, we also organized an exhibition where fine art and fine dining were celebrated in a special setting. The book won two Gourmand World Cookbook awards, says David.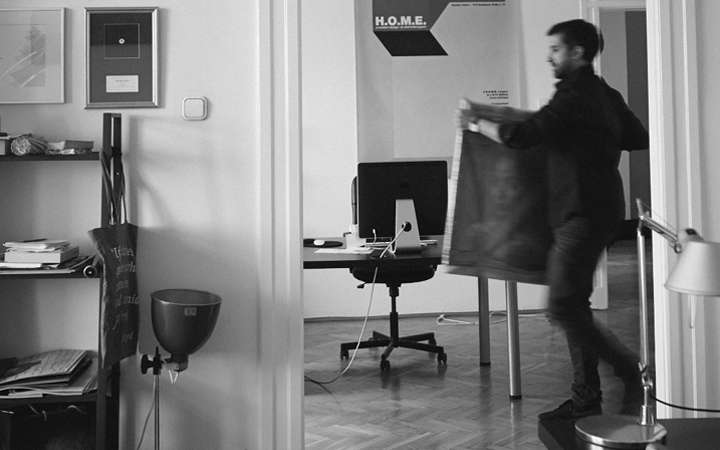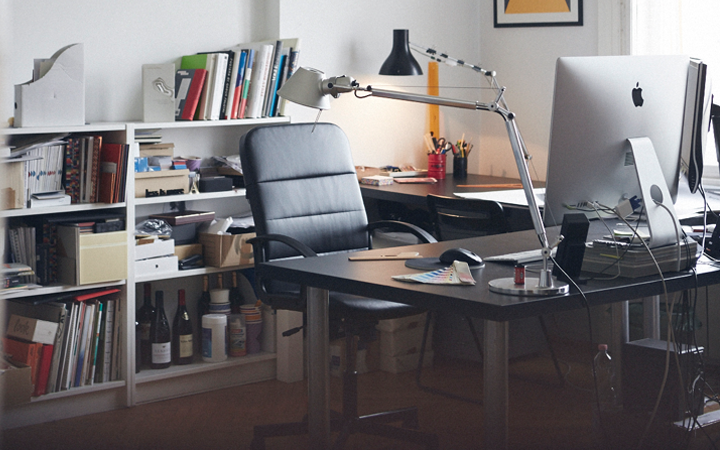 David grew up with creating and working with paper, something he says is not very surprising when you have a father who is a graphic designer. David's studio, right in the center of Budapest, is full of sketchbooks, paper samples, pencils and rulers; everything he needs for his craft. And there are traces of David's collection of various business cards, posters, invitations and books from around the world, which he has picked up over the years to inspire himself and his clients. Most of the samples not only present a specific kind of paper, but also interesting techniques.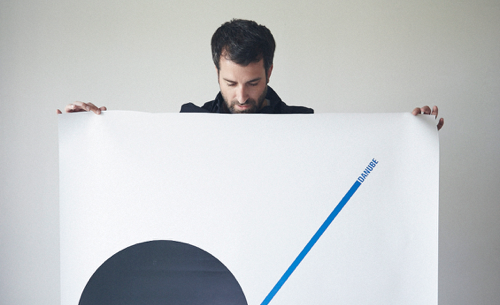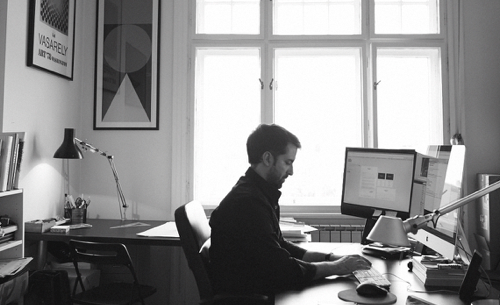 – The hardest part of my job is to get the client to realize that it is possible to do things differently, that you do not always have to follow the norm. You have to show them rather than tell them, when they touch a finely crafted business card for example, they suddenly realize the added value it can bring. Unfortunately, everyone is stressed out today, so the genuine craft is often excluded due to lack of time. One of our latest project was the cookbook "The Art of Grill", printed in three languages and 6000 copies, with a silk printed 3D cover, where every single cover had to be made by hand. This means each book is a piece of art and a bit different from the others. The book was very successful and won a lot of prizes, so even if it takes longer and is more expensive, it's worth it, says David.


David's preferred style is influenced by Bauhaus and avant-garde movements, with straight lines and minimalistic shapes. Rectangles, circles, and triangles are common and David has an ambition to create, add and establish an entirely new meaning to them. But despite his creativity and meticulousness with the geometric figures he uses, David insists he's not good at mathematics. He improvises the shapes he creates, using no calculations at all.


David has been busy these past few years and his sketchbooks with ideas for future projects is getting fuller by the day. Graphic designers often have to do commercial work to make ends meet, but David hopes that he can dedicate more time to art projects in the future. He is for example right now working on organizing a joint exhibition with all of the three Baráths.

– It would be a dream come true to exhibit all of our artworks together, says David.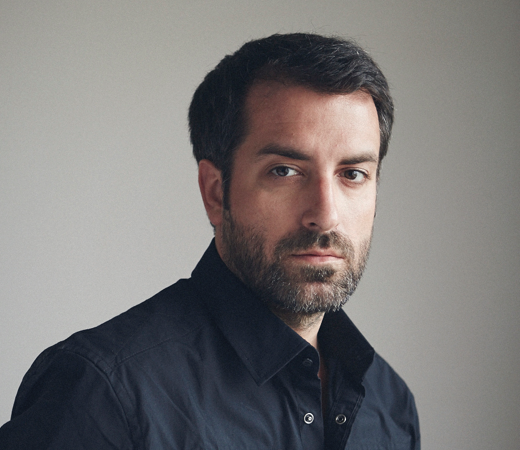 FACTS
Name: David Baráth
Title: Art Director & Graphic Designer
Favorite material: All kinds of paper and materials you can feel under your fingertips
Favorite tool: Old printing machines, printing tools
Web: davidbarath.com