Fideli Sundqvist
The artist Fideli creates pure paper euphoria
Sweden 5 May, 2016. Photos by Elie Kellerman.


She has an upcoming release of her book "Paper Garden", has done work for Louis Vuitton and has with her playful creativity taken the paper art to a new level.
It all started with Chinese paper clippings, thin paper that you cut in different shapes. It was something with the detailed and comprehensive work behind the clips that appealed Fideli Sundqvist, the artist from Uppsala in Sweden, who today do everything from seafood plateaus to monkeys, expensive bags, cheese sandwiches and make-up palettes in paper. A flamingo and a peacock made out of paper lies on one of the office desks, slightly folded but still bright and colorful. Fideli is sitting on a patterned pillow at the windowsill and drinks press coffee with soy milk. Outside, the Högalid Church in the South of Stockholm, heaps up and Fideli talks with exuberant voice of how her interest in art, illustration, typography and paper once started.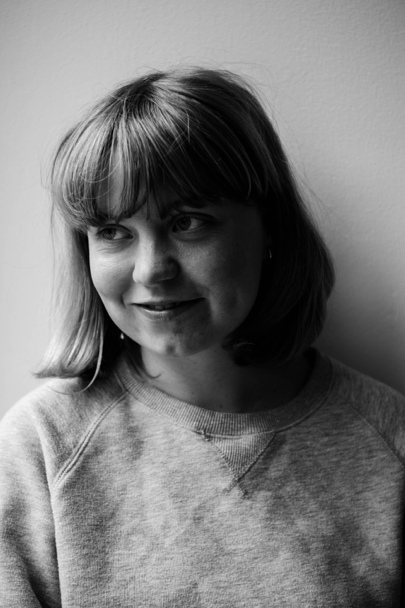 With a mother who also is an artist and ceramist, and a father who is a scientist, Fideli early learnt to create her own work, and the skill to be creative came at an early age. When she was 18 she moved to Stockholm and started at the school Nyckelvikskolan to study art.


– I mostly worked with the technique linocut, which is when you carve out images with a scalpel in linoleum. But then my brother came home from an exchange in China, and brought some classic, Chinese paper cuttings with him, which I was totally fascinated by. That someone had been able to cut in paper like that and managed to create amazing images, it was an eye-opener, says Fideli.
"Although it is relatively narrow to work with paper, it is extremely exciting that the paper expression appeals to such a wide audience, that it can be fulfilling for people just to look at the objects."

After that realization Fideli began to experiment with the art form and applied to Konstfack, the University College of Arts, Crafts and Design in Stockholm, with a project where she cut out paper images. But it wasn't until her third year at the famous art school that she realized how to get flat paper cuttings to come alive and become three-dimensional - building up stories by putting paper objects in different layers and then photograph them.


– With this method I had to work more mathematically, because I needed all the exact measurements so everything could be put together in the end. It's incredibly fiddly, but the most exciting part for me is in fact to build it all together. It is a bit like playing with a doll's house. And to see the paper creations come to life when they are photographed, with sharper colors and bigger contrasts than in reality, it is amazing, she says.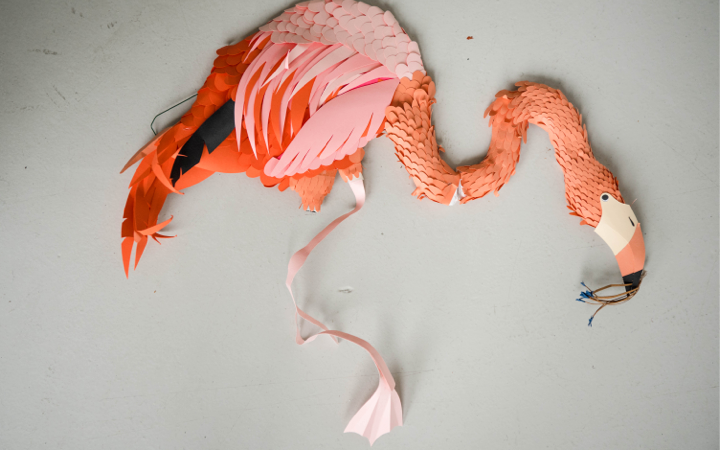 The agency that hired Fideli after her graduation began to generated different jobs, and her portfolio was slowly filled with projects for large Swedish companies such as Åhléns, Apoteket (Swedish pharmacy chain) and Posten (Swedish Post Office chain). Fideli are grateful that paper as an art form is allowed to take place in such everyday situations, and be associated with companies that so many Swedish people know. Recently, she believes, paper has received a positive boost, which was one of the reasons her book "I love paper" was published in 2013. It has been translated into five languages and inspired hundreds of thousands of people worldwide.


– Although it is relatively narrow to work with paper, it is extremely exciting that the paper expression appeals to such a wide audience, that it can be fulfilling for people just to look at the objects, says Fideli.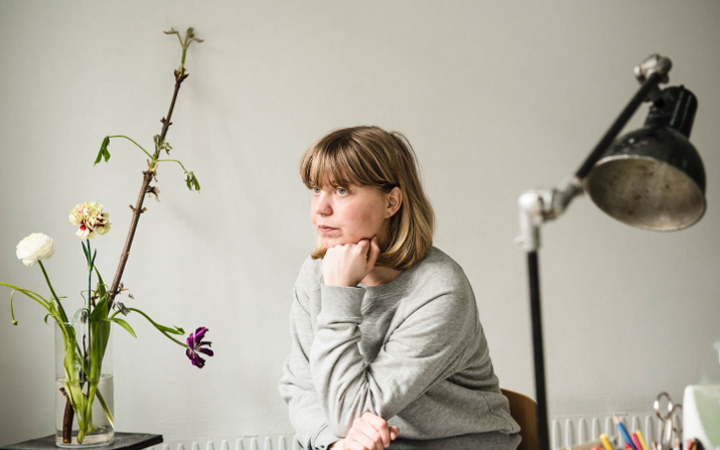 Last year, the Uppsala County, asked Fideli to decorate a 30-meter-long tunnel, where the images would be 1.8 meters high and one to three meters wide. Usually what sort of paper tends to not really matter for Fideli, the colors are more important. But as the images in this case would be so incredibly large the fiber directions and the texture of the paper was of utmost importance.


– I am generally no paper snob, I use such large quantities. But for this project the pictures were blown up enormously, and passersby could watch the pictures very closely, which meant that the tiniest cut mark or pencil stroke couldn't show. So the paper type and my precision was very important. Otherwise when I work, the color is the most important thing, and that the paper is not too thick so my hand gets tired when I cut it, says Fideli.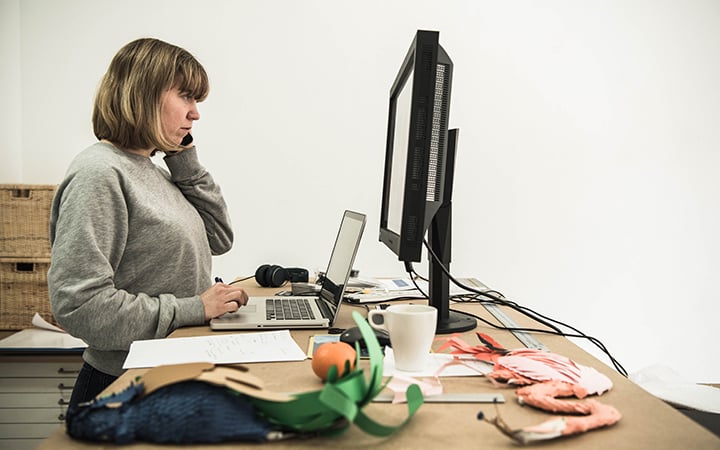 The different projects a paper artist can get are as varied as the possibilities of paper as an art form. In one project Fideli can have the role as a stylist or decorator if a company only might be interested in a specific object like a paper toothbrush or paper chicken for example. While she in other projects has the leading role and the art itself is in focus, such as the assignment for Louis Vuitton where a paper tiger was portrayed several times in different environments. Or, as with her latest book "Paper Garden" where Fideli was responsible for, except the paper art, both text and layout. Since her previous book had such a great impact and the interest was so high, the publisher decided to give out another one, which is released in May. This time a book filled with inspiration and guidelines.


– Paper Garden is for those who want to learn how to make paper art at home, or for them who just want to browse and look at the pictures. It is a step by step book, which focuses on the motives flowers, leaves and pretty plants. It suits those who like working with their hands and like to create stuff, says Fideli.

She is only 28 years old but has already been a part of many successful projects and she is looking forward to more. But even though she loves to work with paper, Fideli has a special dream project that she hopes and believes will come true.


– I just have to find the time and the ideas, but sometime in the future I hope I will work with puppetry, says Fideli.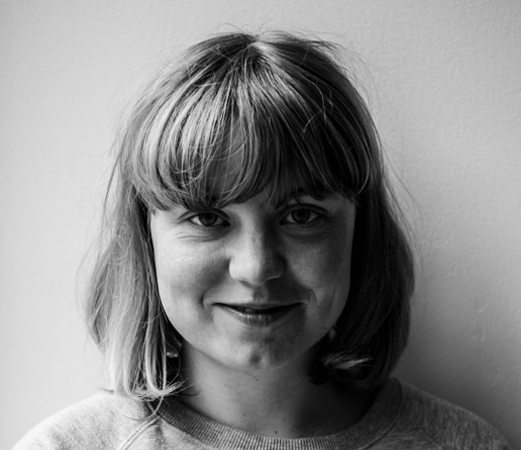 FACTS
Name: Fideli Sundqvist
Title: Paper artist
Favorite material: Paper A4 120-170 gram
Favorite tool: Scalpel and cutting board
Web: fidelisundqvist.com