Olka Osadzinska
The colorful Olka Osadzinska – a wonder child of illustration
Poland 01 Jun, 2016. Photos by Daniel Ekbladh.


With both parents being doctors, Olka Osadzinska for a long time thought her future was all figured out. After one year of Medical school her life took a turn and today she's one of Poland's most well known illustrators.
She has always seen herself as a child of the digital age, who has been given all the opportunities technology has to offer. And without the Internet, Olka probably would have followed the same career path as her parents did. After that one year at med-school, Olka realized that it wasn't exactly for her and she therefor wanted to figure out what she was longing for. She applied for Institute of Polish Culture at the University of Warsaw, where she studied Science of Culture – a mix of anthropology, culture studies and history of arts. The University studies gave her a solid background in the history of culture in general, as well as in film, audiovisual culture and performing arts, but she was yet to find her niche.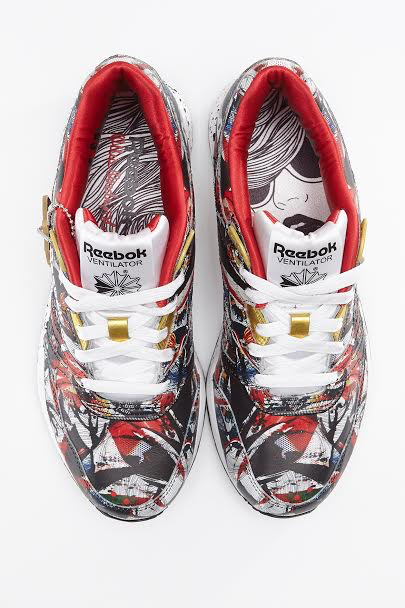 – Illustration wise, I'm totally self taught, I haven't studied anything with a connection to what I'm working with today. I started by the computer, first with paintbrush and mouse, and only later passed on to handcraft. Without the internet and blogs, my illustration would never have been given so much attention. And what started as a hobby grew, I spent loads of time and energy doing that, and eventually it led to attention from other creators in the business, says Olka.
"I think I sent over 300 e-mails all around the world, and I wrote that I basically would do anything for an internship"

After a couple of years doing passion-projects she realized illustration is what she actually wants to do in life. With enough work to fill up her portfolio Olka started thinking of going back to school. Her friends in the business told her she already was an illustrator but that she needed more work experience rather than more schooling. She therefor applied for an internship at the famous, New York based agency Vault 49.


– I think I sent over 300 e-mails all around the world, and I wrote that I basically would do anything for an internship, copy papers, make coffee, do whatever it took. Vault 49 answered me and said that they don't really copy anything and don't drink coffee, but if I wanted to work with graphic design I was more than welcome, says Olka.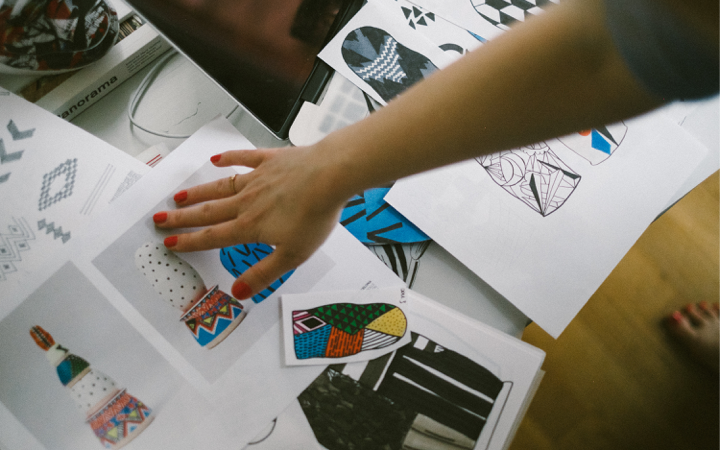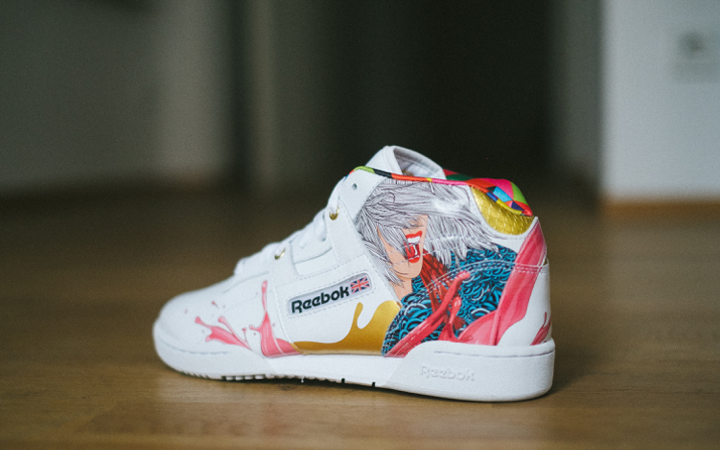 2007 was the year when everything happened
Those three months at the studio made Olka believe in herself and her work, and gave her courage to go all in with her illustrations. Back home in Warsaw, everyone had a very traditional approach to art – unless you were an art school graduate with a notebook full of hand drawn sketches, you wouldn't be considered a proper artist.

– The Internship at Vault 49 taught me that it doesn't really matter how you do it, if you use a computer or paint by hand, what matters is the final result. I also learnt that you don't have to come up with all ideas from your own head and reinvent the wheel – thorough research should be a base of every designer's work – you look at things, learn from them and then make it yours through your own practice, says Olka.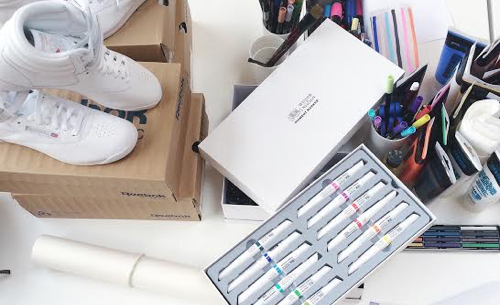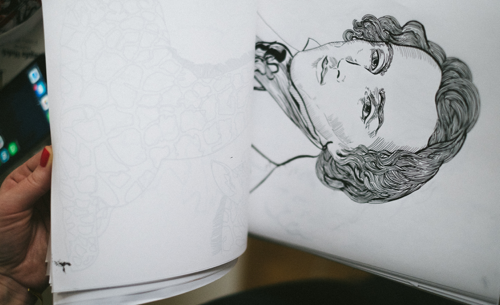 The following years, after New York, was overwhelming and full of big commercial projects in Poland. After a while she decided to try another internship, to grow in a slightly different direction and try new things.


– I'm not the experimenting type myself, I like to have some guidance and learn from people I admire. And after two years of sending my applications to my dream studio, I was finally accepted at the Hort Studio in Berlin, says Olka.

After six hectic months in Berlin, she came back to Warsaw with mixed feelings about her future as an illustrator, despite scoring her biggest international project yet – a signature shoe design for Reebok. Instead of putting all the eggs in one basket, Olka tried to manage a few different jobs at the same time. Her illustrations were put a side while she focused on organizing Art Yard Sale, a Warsaw based art fair event she created and curated. The fair had over 20 000 visitors and 150 artist participating, which meant a huge amount of work of completely different kind than before. Over three years filled with intensive work took a toll on her.


– My brain used to be creative but at some point it started to melt. I wanted to do it all, but it doesn't work that way. I didn't want or know what to choose, so my life chose for me, I was exhausted. So I moved back to Berlin, and like most of the people here I wanted to figure out "what I wanted to do with my life". During the first months all I could think of was illustrating and drawing, not doing PR for art initiatives, not working in an art gallery. I realized I actually wanted to draw, and I kind of got my life back, says Olka.

Today Olka chooses her projects carefully
It has to be something she really cares about and things that improve her illustration skills. And of course the illustration today is drawing the greatest attention in her life. For example, she recently designed the third shoe for Reebok, and created a 500 square meters mural painting in the center of Warsaw for the tech company HTC, a job that required 180 liters of paint in 120 different shades. She also designs patterns for her sister's giftwrapping paper brand Paperworks – a project they once started together.


– Paper, in all forms, has always been my biggest obsession. I collect gift wrapping papers, notebooks, stationery and even newspapers. It was only a matter of time when I would do something that had a paper-oriented focus, and that's why Paperworks was created. Now the brand will expand to other things besides wrapping paper, like pillowcases and wallpaper. But my heart is solely devoted to paper, says Olka.


The best thing about working with paper is, according to Olka, that it has its own character and that you need to work with it carefully. There's no a ctrl z-button, your thoughts leave a trace on paper and you can't really take it back.


– An untouched, blank piece of paper can be a challenge, how can I possibly do something to this perfect surface and make it better than it already is. But it's also an opportunity to experiment or to compose your thoughts. And touching a piece of thick, crème white paper is the best feeling in the world, says Olka.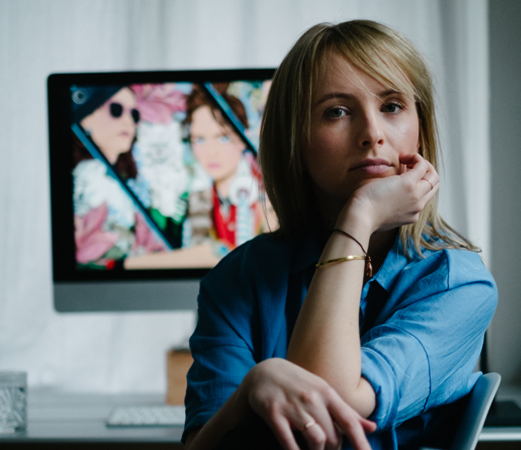 FACTS
Name: Olka Osadzinska
Title: Illustrator/Art Director
Favorite material: Ivory colored, soft and smooth paper. Not too thick, not too thin.
Favorite tool: Really, really, really black pens
Web: aleosa.com