Richard Gray
Fifty shades of paper with Mr. Gray
Sweden 15 Jun, 2016. Photos by Daniel Ekbladh.


An entire city, letters so large that you can walk on them, all kinds of packaging. Well, a lot can be made out of paper, something that the graphic designer Richard Gray can verify.
The road upwards Riddargatan in Stockholm City is icy. The pale February sun is high in the sky and the sunbeams are dancing between the rooftops. Suddenly the pink cube with big, black letters that form the word Snask, appears. Snask is old fashioned Swedish slang for candy, or maybe something filthy.

In this case, however, it is the name of one of Sweden's most well-known, creative agencies, especially from an international perspective. With great creative knowledge they have, among other things, made design, branding and film for companies such as The Washington Post, Target, Samsung, H&M and the Malmö Festival. The agency has released a book called "Make Enemies & Gain Fans", and brewed their own beer, called the Snask shower beer.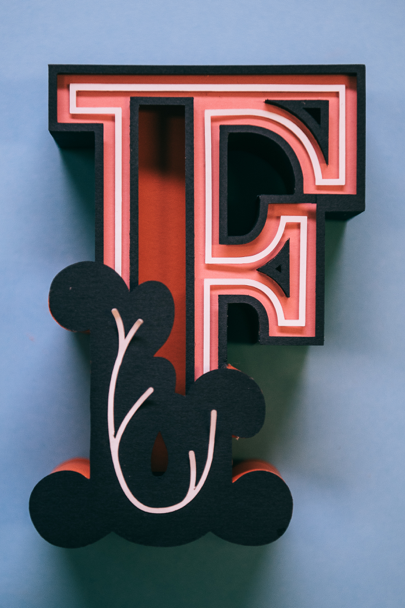 Once inside, among cardboard, paper, a bar and the dog Gunnar, we find the graphic designer Richard Gray. The man who left the small English island, the Isle of Wight, five years ago and since then remained in Stockholm, with a passion for paper, creating and design. The British accent is heard clearly when he introduces himself and his looks fits just as well on a creative agency as on a member of any grunge band.
"I've always liked to create things from different types of materials and formats, ever since I was little."

Richard has always had a passion for creation, but his creativity progressed when he studied graphic communication and typography at Plymouth University.


– I've always liked to create things from different types of materials and formats, ever since I was little. However, my passion for creating with paper came when I had my first internship at Snask, where I got the chance to be creative and experiment with different things, says Richard.


After graduation, and some internships in London and Brighton, Richard wanted to get away from the island and his homeland. He had heard of the agency Snask and applied for an internship. After one turndown, he finally got accepted and started with a project for the Malmö City Tunnel. It went so well that the company decided to use the material and Richard got the chance to freelance for the popular agency.


Five years, a number of paper cuts and thousands of folds later, Richard now is a natural part of the Snask creative team. The job has given him many challenges over the years where his favorite material paper has been involved. Among other things, he was a part of a project for the famous newspaper The Washington Post. One day they emailed and asked if Snask could design the cover and inside articles for the latest Washington Post magazine.


– It was really big for us, the fact that they chose us from all agencies in the world was quite unbelievable, says Richard.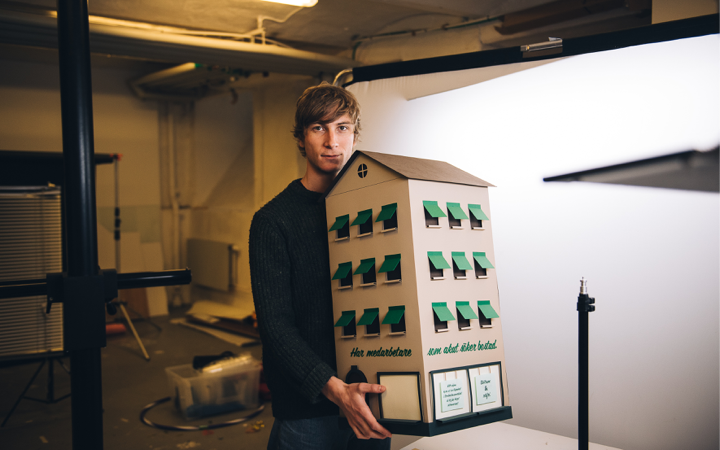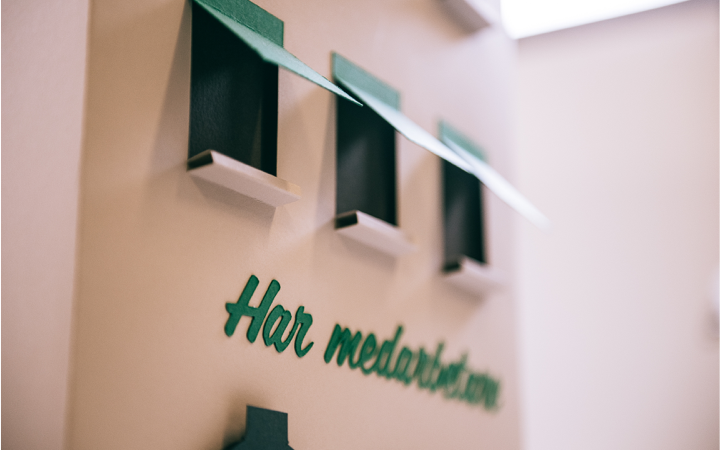 Working with paper is an art Richard continues. You have to have the right thickness and the right shades of color for the result to be as good as possible, but there are no limitations, that is the best thing about this material. No project is too big or too small.

– Tell me what you want and I'll do it. The only disadvantage that I can think of is if the paper becomes wet. We have had water leaks in the studio sometimes, and if the paper becomes soft, you are screwed, says Richard.

The Snask studio is crowded by cameras, tripods, lights, cardboard, thick and thin paper, scissors, rulers, and everything you can imagine be needed when you create with this type of material. One of the rooms is stacked with Plexi boxes filled to the brim with creations that are no longer used, waiting to be picked up again.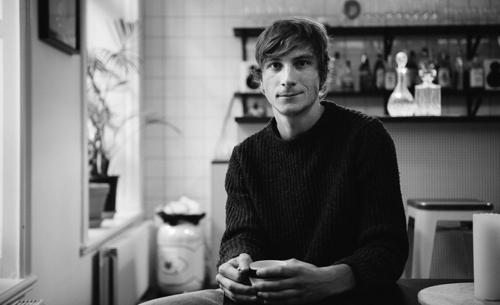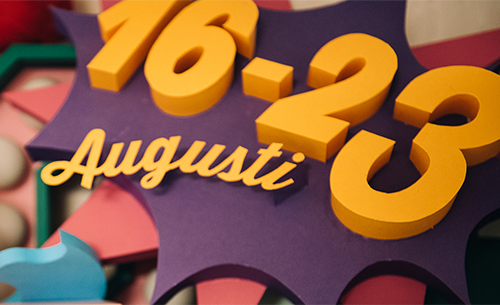 – We have to throw away so much. Some of the stuff ends up here, but we don't have much room left. Once we built an entire city made from paper, which we then had to throw away. It's a pity, but what can you do, says Richard.


For many years now, the Swedes has been talking about "the death of paper". It is predicted that newspapers will disappear, book publishers will have to rethink and the emptiness of the public libraries will echo higher than ever. An idea that Richard is very skeptical to.


– The death of paper? Who came up with that? Certainly we will be even more digital, and sure maybe we will work less with printed magazines and books. But what we do at Snask is create things made out of paper, and then photograph or film it. So, our paper work usually ends up as digital art work in the end anyway, he says.


Richard's latest project was made over the course of two weeks, one week to design and produce the paper set design one week to film and edit it. Although work with paper may seem slow in comparison to the process in a computer, it will often go fast. And since Richard and his colleague's work often with handmade craft, it is difficult to know in advance exactly how a project will end up.


– You never know exactly how the result will be, you can work for hours with something that later turns out to be completely different to what you had first imagined. In a computer, you can quickly undo and redo any mistakes you have made. But that is also the best and the worst thing of working with paper. The mistakes you create in the process of working with paper often become the best parts of the work, which is something you will never be able to create in a computer, says Richard.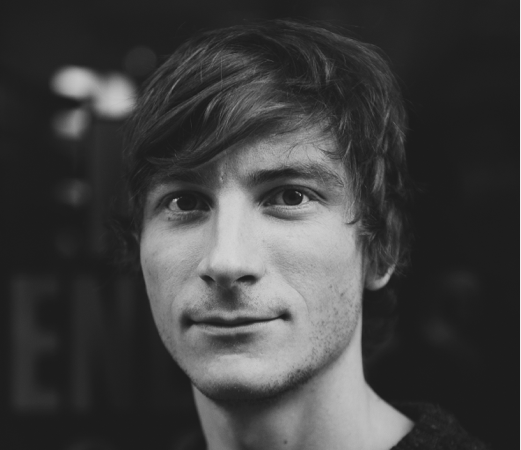 FACTS
Name: Richard Gray
Title: Paper artist
Favorite material: Paper
Favorite tool: Pencil