Jacky Cheng
The artist who gets inspired by her ancestors
Australia 5 May, 2017. Photos by Julia Rau.


The Malaysian artist and architect Jacky Cheng, living in Australia, highlights her Chinese heritage through her artwork. During her education, in Sydney, she developed a love for teaching, and finds joy in meeting students from the Aboriginal community. – It has given me realization to re-connect with my Chinese heritage, says Jacky Cheng.
The artist Jacky Cheng developed an urge to tell her story of art and architecture over time. Everything began when Jacky's grandmother taught her the basics of working with paper. She introduced Jacky to a paper-folding technique, an ancient Chinese art form where you stack and fold paper made of bamboo, and then burn it as a sacrifice to ancestors and gods.

– My grandmother would fold and fold, and then she would cut it and a little Chinese character appeared. It's a lost art, since no one figured out how she did it. I do regret that I don't know how to create them, but I'm very glad that I got that experience from my grandmother. Just the idea of sitting down and folding and folding, where every sheet of paper is a sign of respect, says Jacky Cheng.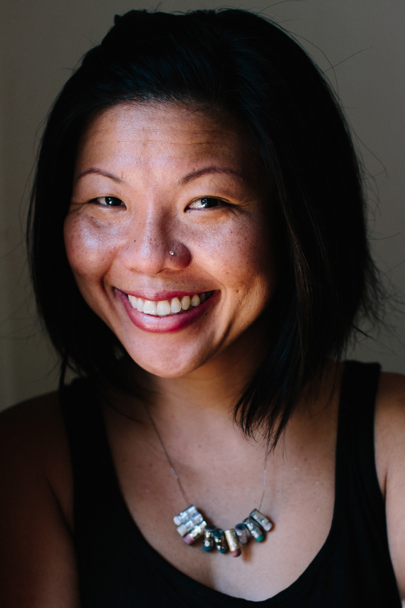 The creative lifestyle caught Jacky's eye due to her background. Her family had quite an impact on her career choice. Jacky's uncle worked in construction and inspired her to study architecture. He gave her the core values of the creative process.


– When I was a child, he brought me to a construction site, even though he wasn't allowed to bring me there. All the concrete, steel and the people working there, mesmerized me. Then later, when we went back, there was something there. The fact that it went from nothing to something interested me, says Jacky.
"The real world is not as exciting compared to the teaching world."

The joy of teaching
Sixteen years ago, Jacky moved to Australia to finish her studies in architecture at the University of New South Wales, in Sydney. A lector saw her potential and gave her an opportunity to start teaching in the visual art department.


– The real world is not as exciting compared to the teaching world. When you collaborate with students you can have so many ideas and try them out, instead of creating someone else's ideas. That is a sort of freedom, says Jacky.


Jacky's curiosity has helped her to keep developing in different directions, both in her career, the creative process and in life in general. A vacation trip to Broome took an unexpected turn.

– At the end of the holiday, I quit my job at the University, I decided to go back to Sydney and work one more month, and then I drove all the way back. It took me six days to drive, and when I got there the car just died. And that was 12 years ago, and I'm still here. But you know what, there's something about this place that is magical. We're so far away from all other cities, you need to be motivated and more resourceful, says Jacky.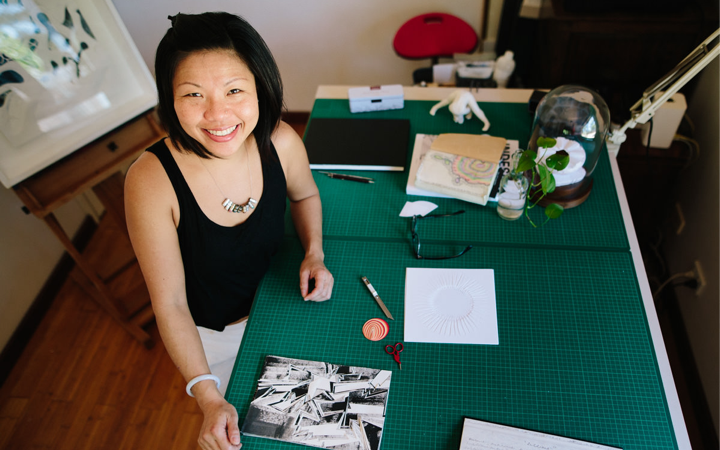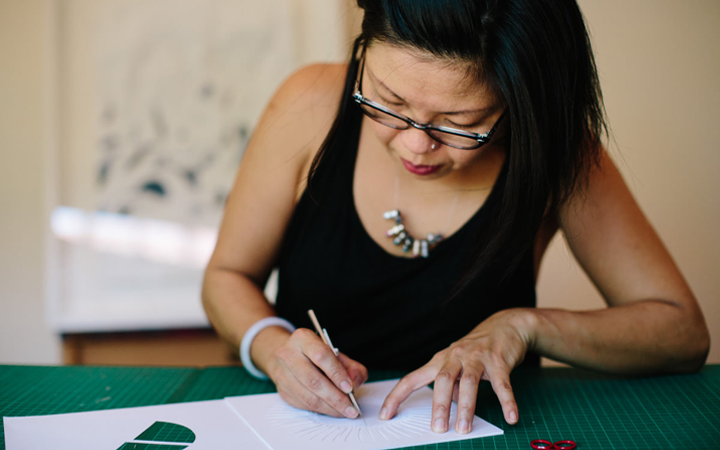 When moving to Broome, Jacky started to teach visual arts to various Aboriginal communities at the college of North Regional, TAFE. This involved several challenges for Jacky.

– I would teach ages ranging from 15 to 70 years old. When you put a 15-year-old and a 70-year-old together, you end up with an interesting combination, because they are from two different worlds. Age is an important factor to me. I learn to balance my teaching methodology. English language is the second language for the majority of the Aboriginal people. I had to learn basic "skin-group languages" to communicate better. It has been a challenge but incredibly fun and engaging, says Jacky.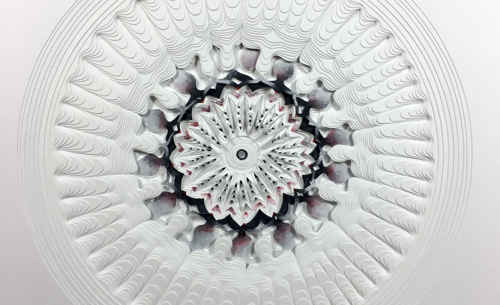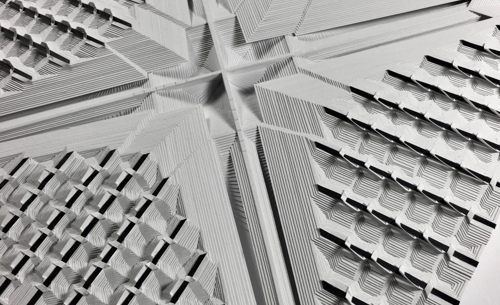 Jacky receives a unique insight into the Aboriginal culture of Australia's indigenous people, which is often restricted to public access.


– In my job, I get to work with the most remote people in the world, driving for hours at times to the Aboriginal community, to reach out to them and run classes. But they teach me just as much, if not more. Storytelling is a powerful tool and how we relate stories with our ancestors. It has given me that realization to re-connect with my Chinese heritage, says Jacky.

The life as an artist
Jacky first started to exhibit her own work in 2008, at an art contest where she ended up in the finals. She has also exhibited at the Agora Gallery in New York, in a group exhibition with the theme Unbound Perspective. Earlier this year, she also contributed to an art exhibition in Helsinki, Finland. Fifteen years ago, Jacky began to explore her artistic skills. Back then, she did not know how far she would go. As a poor student, she tried her way forward.


– All materials cost, so you need to find the second-best thing, for me, it was for a long time recycled photo copied paper, or anything that people had just thrown out, so I used them. So, I think from there I have convinced people that it's not about the material, it's about the ideas, says Jacky.


Jacky's artistic processes vary in time, depending on the size of the project, from a few weeks up to three months. Her use of watercolor has an impact of the time requirement. A recurring theme in the projects is Jacky's pursuit of implementing its origins.


– I use a lot of red colors, since in the Chinese culture red means prosperity, longevity and all things good. So, red is ultimately the color that represents the highlights of my artwork. It has become my signature mark, says Jacky.


The choice of paper is an important aspect to Jacky. Its weight is crucial for how smoothly a paper is folded and the growth of an artwork. Jacky's work is patience-driven and carefully calculated paperwork.


– The process could mean that I take tiny, little pieces of paper, and I glue the bottom, and stick them on to each other, and I cut around it or vice versa. So, piece-by-piece, the artwork slowly grows, to a point where it can become a pattern of something, says Jacky.It's very important for Jacky to keep her history alive and preserve the essence of it.


– I'm afraid that I will disconnect with my culture one day, and I don't want to. One of the aspects to preventing that is to keep making the artwork that I do, says Jacky.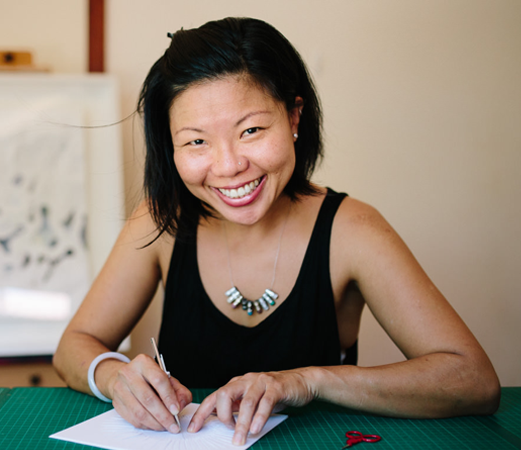 FACTS
Name: Jacky Cheng
Title: Paper artist

Favorite material: Paper, 110-150 gsm, archival paper, white
Favorite tool: Scalpel, a normal, nothing expensive
Web: jackycheng.com.au