Jakob de Tobon
When fashion and paper go hand in hand
Sweden 24 Mar, 2017. Photos by Daniel Ekbladh.


Jakob de Tobon is a graphic designer who went from Bergh's School of Communication in Stockholm, to work with some of the largest fashion houses in the world, like; Dior, Chanel and H&M. He is the founder of the magazine Scandinavian S/S/A/W, and he recently released a photo book called The Tarn along with photographer Boe Marion.
The creator and graphic designer Jakob de Tobon, based in Stockholm, has always loved fashion and design, and has always viewed himself as very creative. However, it took a couple of years for Jakob to make a move in his career, since he thought he wasn't good at drawing. One day, he realized that drawing wasn't a requirement he needed to be able to work toward his dream, a realization that led to a very important moment in his life.

– I remember that moment very well, still after so many years. It was liberating. I realized that I could work with graphic design anyway, and began to study at Bergh's School of Communication, says Jakob de Tobon.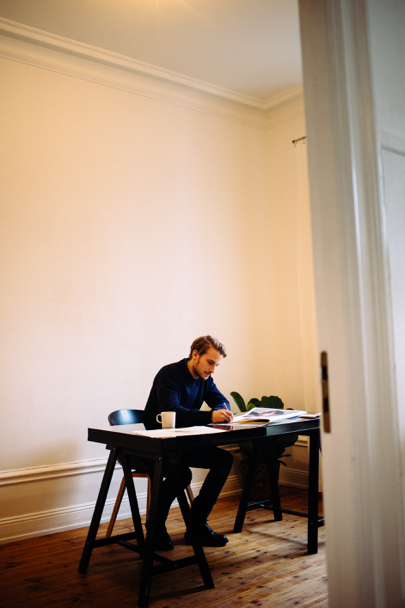 From Bergh's to New York
At the end of his studies, Jakob did his final assignment at a fashion magazine, something that led to a job immediately after school, with the famous agency Visionaire in New York. Even if he got the chance to work with some of the largest luxury brands on the fashion stage, he still felt that he wanted to keep some of his own projects, and the magazine remained an important sidetrack.


– I didn't get much sleep during the New York-years, but I always strive to do my own thing, and continuing with the magazine S/S/A/W was important to me, says Jakob.
"I chose to work completely on my own, where I put together teams per project"

Jakob stayed a couple of years in New York, and simultaneously worked as an art director at V Agency and V Magazine, working with designer brands like Dior, Max Mara and Fendi. He quickly became entrenched into the fashion jungle. With a lot of experience and a strong desire to start something completely on his own, Jakob came back to Stockholm with confidence.

– I started my business, a studio, in Stockholm 2013. I chose to work completely on my own, where I put together teams per project. I now have commissions for companies like H&M, Day Birger et Mikkelsen, Altewaisaome, Chanel and Örjan Andersson, something that of course feels incredibly fun, says Jakob.
Among fashion and beautiful things
Although the studio is going very well, Jakob still has his side project, the fashion magazine S/S/A/W, which stands for Spring/Summer/Autumn/Winter. It continues to evolve, and for every new issue, Jakob tries to get closer to his creative core, as he puts it. The magazine is a project in which he is allowed to experiment freely with materials and designs, and this spring he will focus on redoing the entire graphic profile.


– The magazine is something I'm very proud of and it's nice to have a project that is free. My commercial clients still get the most time from my schedule, but it's still liberating to have something where I can create, completely from me, says Jakob.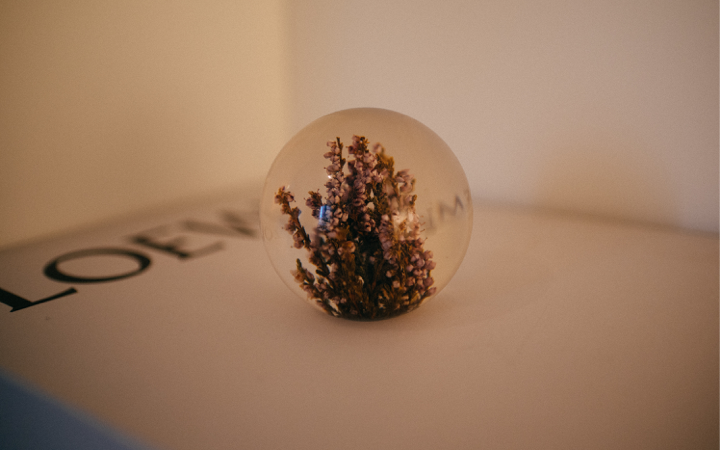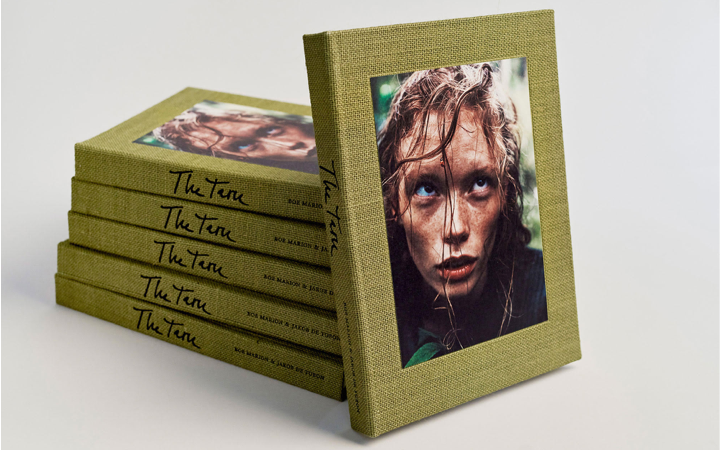 Today, Jakob still consults for the New York based V Agency, where he's currently working on a project for Dior Homme. And recently he released his first photo book, which he produced together with a famous photographer.

– Together with the photographer-genius Boe Marion, who I have worked with on some previous projects, we created The Tarn. We simply found a narrative that I thought could fit better as a book, so we decided to do something that would last over a long period of time. It took us three years to get there, and now it's a project I'm incredibly happy that I've done, says Jakob.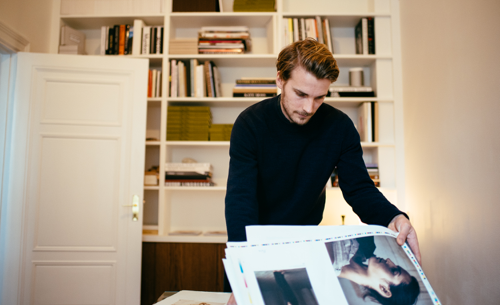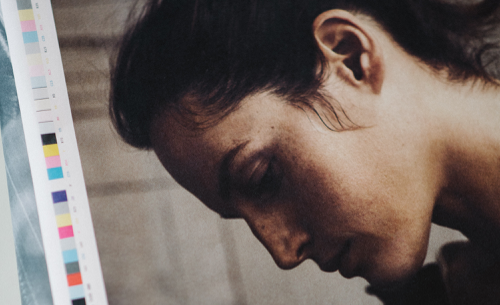 Paper in a world of fabric
During all the years that Jakob has worked as a graphic designer, he has drilled himself deeper and deeper into the world of fashion, a place that is usually characterized by clothes and fabric. Paper is not a given part, but it's still of great importance to Jakob's daily work, especially since he loves print media.

– Paper for me is like flour for the baker, if the paper isn't of good quality, I rather read the book or magazine on my tablet. I try to work as much as possible with paper, where the fine and difficult part is that every paper behaves differently. One must know the qualities of the paper they work with. I would say that everything gets better when it ends up on nice paper, says Jakob.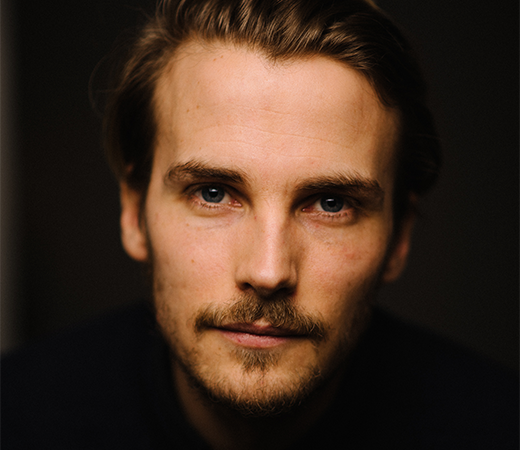 FACTS
Name: Jakob de Tobon
Title: Creative Director
Favorite material: Paper
Favorite tool: InDesign
Web: themotif.studio