Jenny Franke
When paper is part of the storytelling
Sweden 22 Feb, 2017. Photos by Daniel Ekbladh.


Three years ago, Swede Jenny Franke started the publishing house Mirando Bok. With focus on picture books and an awareness of quality, the publishing house has already received a lot of attention, several nominations, prizes and great reviews.
In a small office space, with a view over the Gröndal train station just minutes outside of Stockholm, sits the graphic designer and publisher Jenny Franke, working on new material for upcoming books. Beside her lays the pitch-black, Flatcoated retriever puppy Harry, happily chewing on a bone. Jenny freelanced for almost 15 years as a graphic designer before she realized her dream of becoming a publisher. Her journey started with literature studies at the Uppsala University, followed by graphic design at the Nyckelviksskolan and advertising studies at Beckmans school of Design in Stockholm.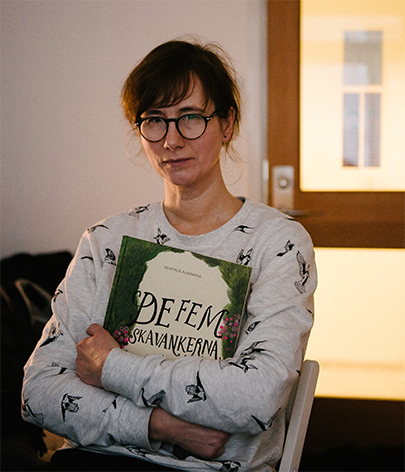 – After graduation, I freelanced for a long time and specifically designed books, covers and submissions, in collaboration with various publishers and culture institutions. The advantage of the freelance life for me has been the ability to work with graphic design as a base, but also with various types of text and editor commissions. I really like that variety, says Jenny.
"I searched for children's books that depicted the theme of emigration and escape from one's country, in an empathetic and strong, artistic way."

Close collaboration and the importance of literary prizes
When Jenny ultimately, decided to start her own company, it all went very fast, probably because she already had a pretty elaborate plan about what she wanted to do. The name of the publishing company, Mirando, means to see or wonder/marvel. The name reflects the core idea behind the company's publications. The images are in focus and Mirando publishes both original and translated picture books, preferably by internationally renowned authors and illustrators.


– There are so many exciting picture books that never reach the Swedish children's-books market. For example, there is an incredible tradition of storytelling and illustration art in East Asian countries like Japan, Korea and Taiwan, says Jenny.

A couple of publications that Jenny is very proud of are Taiwanese Jimmy Liao's picture books Stjärnenatt (The Starry Starry Night), Skogens hemligheter (Secrets in the Forest) and Färgernas ljud (The Sound of the Colors). Liao is one of Asia's most popular children's-books author, and was among the nominees for 2016's ALMA prize, or Astrid Lindgren Memorial Award, the world's largest children's books award. Mirando has also translated and published the picture book Sabelles röda klänning (Sabelle's red dress) by the Cypriot author Marina Michaelidou-Kadi and the Greek illustrator Daniela Stamatiadi, a book that was awarded the Peter Pan-prize in 2016. The book is translated from Greek by the Swedish journalist Alexandra Pascalidou, who also has written the foreword.


– I searched for children's books that depicted the theme of emigration and escape from one's country, in an empathetic and strong, artistic way. The book is about a girl's encounter with a new country, a new language and new people, after being forced to leave her childhood home, close family members and friends, says Jenny.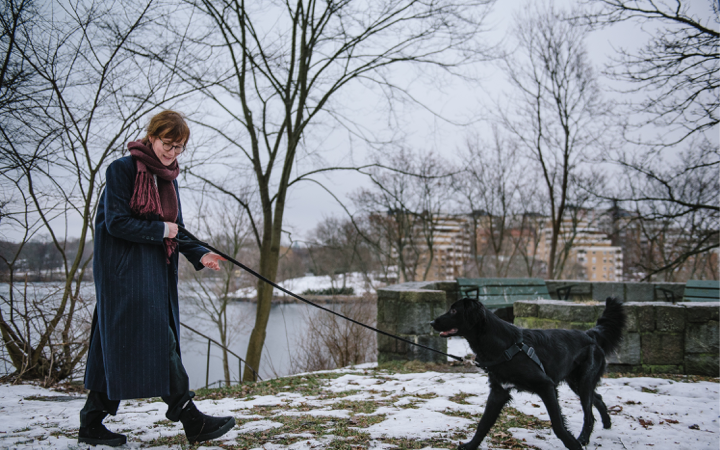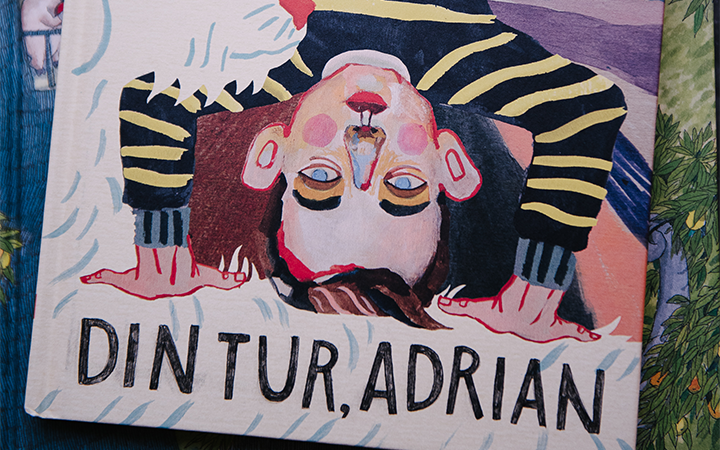 Jenny gladly searches for new illustrators and authors who have touched her emotionally in some way, for example through exciting motifs, tone of voice or interesting subject matters. People, whom she later works closely with, based on a certain idea. The graphic novel Din tur, Adrian (Your turn, Adrian) – with text by Helena Öberg and illustrations by Kristin Lidström, is one example of that. Together, they depicted the subject dyslexia and created a tale of deprivation, where imagination had the force of change. In 2015, the book was nominated for the August-prize.


– The media attention that these nominations and prizes offer means a lot when you are a small, newly established publisher. It also means that the readers get a bigger chance to discover the books, and on top of that, it's a quality stamp, says Jenny.

The paper highlights the story
In addition to text and image quality, which are essentials when a story is formed, the paper also plays a major role according to Jenny, where a conscious choice can enhance the book's theme and expression. The paper's texture, whiteness, thickness, and surface are all important qualities.


– I have always loved paper. A dream project would be to create a picture book in close collaboration with a paper artist, where we really could go the whole hog when it comes to design, technique and material choice as an active part of the story, says Jenny.


Since Mirando started, 14 picture books have soon been published, including two new originally produced books with release dates in the spring of 2017. One is called Fågeln i mig flyger vart den vill (The bird inside me flies wherever it wants), a story in pictures made in collaboration with the author and illustrator Sara Lundberg, and is built upon the story of Swedish artist Berta Hansson's life. The second one is based on a play made by Tuvalisa Rangström, called Oväder (Bad Weather), illustrated by Clara Dackenberg.


– I really want the images and the tone of the text to attract the children and make them go into the story with curiosity. It's important to avoid the predictable and allow secrets and dangerous things, says Jenny.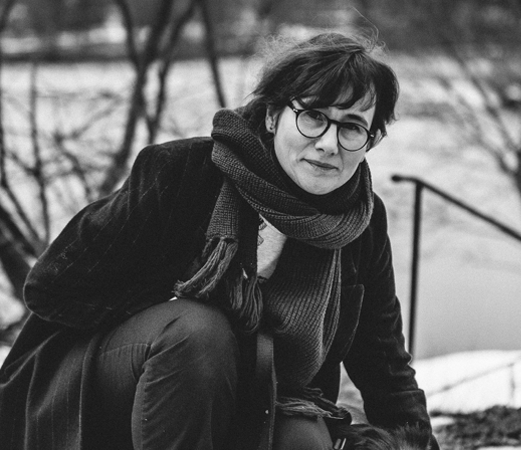 FACTS
Name: Jenny Franke
Title: Graphic designer and publisher
Favorite material: Paper, uncoated. I also like different kinds of foiling.
Favorite tool: Soft pencils or black ink pens with thick points.