Mammalampa
She designs lamps with a strong feminine expression
Latvia 15 Dec, 2017. Photos by Daria Klimasheva.


Mammalampa is a family owned company that creates extraordinary lamps. They get their inspiration from the romantic era and aspire to produce objects made from natural materials. – Paper is one of the most essential materials in our lives. It's like water or air, natural and changeable. However, paper was not my first choice of material to work with when I started working with design, says Ieva Kaleja, Creative director at Mammalampa.
Everything started when Ieva Kaleja returned from her studies in Milan, Italy. Back in Latvia, she decided to start a design business with her sister. They needed a technical expert and turned to their father. Today, Ieva's entire family and relatives are involved in the company. Ieva says that, in Latvia, it is often standard that people have a high technical knowledge, but the combination of technical production and design is unique for Mammalampa. Mammalampa strives to have a natural expression and are in close contact with nature.

– It reflects my way of working during the creative process. I feel better when I'm in nature rather than in the office. I prefer to be alone surrounded by nature's beauty. That's when I feel the most at home, says Ieva Kaleja.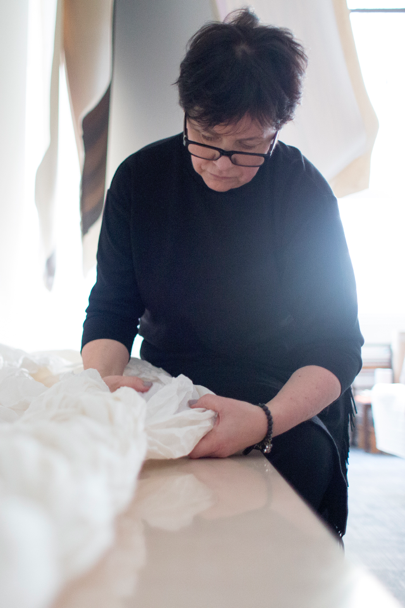 "I like to combine exclusive materials with less expensive raw materials. I think that this combination is surprising in itself and evokes a curiosity in people."

Ieva calls herself a design poet with a prime focus to evoke emotions through her designs. She has chosen to take a step back from the functional aspects.


– I don't use computers in the same way as professional designers. They usually deal with solving a concrete problem in a cheap and functional way. My way of working is more irrational. I look for the small miracles and for beauty in the unexpected. For me, it's a way of creating poetry, says Ieva.


One of Ieva's aims is to surprise the people that experience her lamps, both with the choice of material and with the transformation. She uses everything from wood and paper to Swarovski crystals when creating her unique lamps.


– I like to combine exclusive materials with less expensive raw materials. I think that this combination is surprising in itself and evokes a curiosity in people. People usually have presumptions of how Swarovski crystals are used and presented. When I created the lamp made out of crystals I found inspiration in asphalt and made a lamp that looked heavy and dark, which most people did not expect.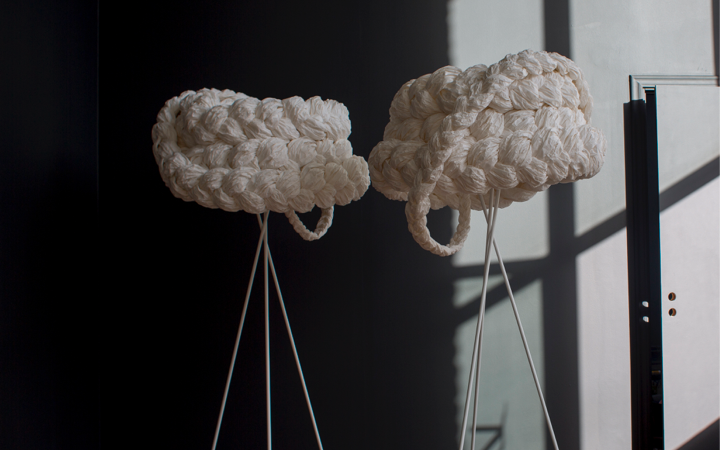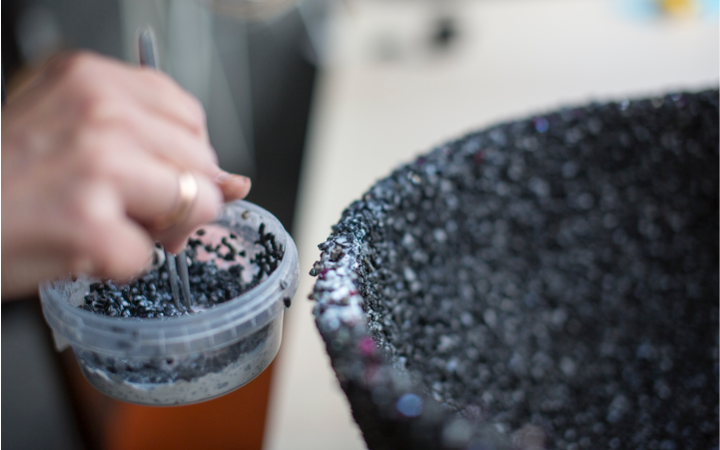 Dreams as an inspirational force
Mammalampa has had five different collections and one of them is called the Bride Collection. The Bride Collection lamp is made entirely out of paper, with a flowy design made of braided paper. This lamp is made with traditional lamp materials, but differs from other lamps with its unusual design.

– When light shines through the paper it looks as if the lamp is floating. This particular lamp has a gender because the atmosphere it creates has more of a femininity to it.

Ieva got the idea for the Bride Collection through a dream and shortly after she started experimenting. Ieva explored the possibilities and the final design turned out to be a braided lamp.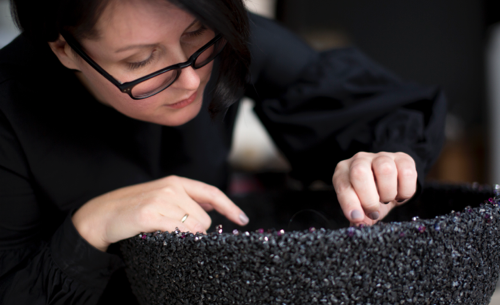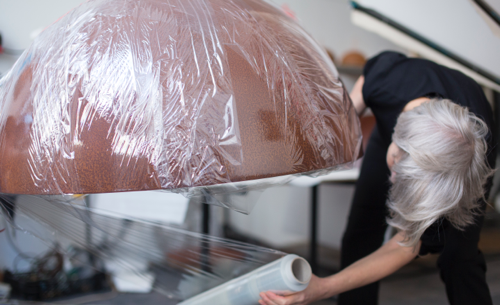 – I wanted to create a feeling of a floating lamp and at the end of it, it came down to finding the right paper to create this effect, a paper that allowed the light to shine through it. At the same time, the lamp looks robust. Ideas like this requires a lot of work from start to finish, says Ieva.

Feminine strength
Just like the Bride lamp, the entire company has a touch of femininity. The name, Mammalampa, refers to going back to the roots, mother nature and a genuine expression.


– I believe in emotion over function. For me, that's more of a feminine attitude. A lot of people choose to prioritize the functionality of things today but we choose to take the emotional path, which is both feminine and strong. This is something that a lot of people seem to appreciate, says Ieva.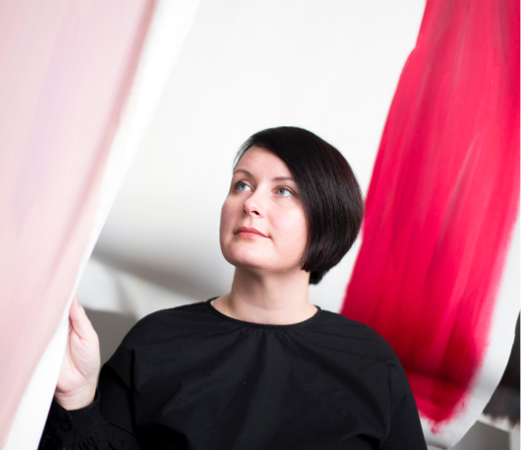 FACTS
Name: Ieva Kaleja
Title: Creative Director

Favorite material: Any raw material
Favorite tool: Paintbrush
Web: mammalampa.com