Sara De Bondt
The humble graphic designer brings history into the light
Belgium 28 Jul, 2017. Photos by Kayla Kauffman.


Sara De Bondt is a Graphic Designer from Belgium who lets the design and artwork speak for itself. Together with her husband, Antony Hudek, she runs the publishing house Occasional Papers and she finds it important to carry on the legacy of art history to future generations.
De Bondt stumbled onto her career path 22 years ago. She was introduced to the world of art as a child, and despite her early interest, graphic design as a profession was still coincidental.

– I think it was more of a coincidence that I stumbled into the graphic design field. In the beginning I didn't know what I was doing, except the knowledge that I enjoyed creating things, says Sara.

When Sara was 18 years old she had to choose an educational path. She visited the school Sint Lukas in Brussels, a visit that would become a milestone in Sara's journey.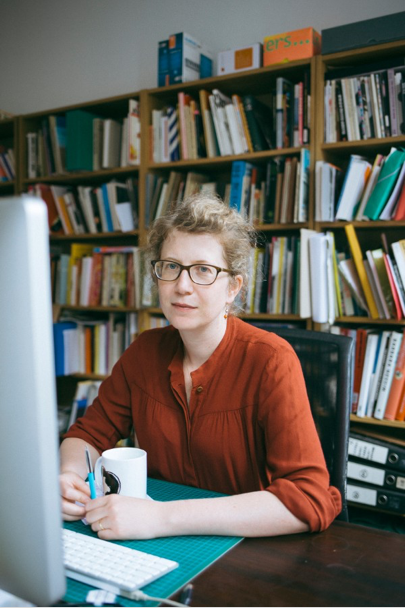 – When I went to Sint Lukas I bumped into Jef Winnepennickx, a teacher at the school. He was the father of a girl I was taking acting classes with. He said that graphic design was nothing for me, because I was too shy. In the end, he became one of my most inspiring teachers, says Sara.


Her teacher's words echoed in Sarah's head during her years at Sint Lukas. In turn, she decided to push herself even harder during her first two years, to prove to herself, and to her teacher, that she did in fact fit into the art world. During her fourth and last year, Sara moved to Granada, Spain, for an exchange program. For Sara, the time spent in Spain played an important role in her finding her voice and working on her shyness.
"It takes a lot of experience just to get used to teaching, and not get stuck in your ways"

The art of teaching
Sara's next step in her career was to attend the Jan van Eyck Academy in Holland. A highly ranked school at that time, home for teachers with impressive reputation in the art world, like Karel Martens, Irma Boom and Armand Mevis. Unfortunately, the institution underwent a revolutionary change at that time. Sara's experience from there was both rewarding and life-changing. After her studies, a friend (Stuart Bertolotti-Bailey, who had just launched the magazine Dot Dot Dot) suggested she contact Daniel Eatock at Foundation 33 in London.


– When I applied for a job at Foundation 33, I lived in The Netherlands. They told me:" if you ever visit London let us know". So, I just booked a train ticket to London. They hired me and I ended up living in London for 13 years. I moved to London with one suitcase and returned to Belgium in 2015, with a truck full of stuff, a husband and two kids, says Sara.

During her years in London, she also started teaching graphic design. Today, she spreads her knowledge at the KASK school of arts in Ghent and only see strength in her previous shyness.


– I try just to be open about it. It is important to show the students that the world is not made of big egos and that it's ok to be insecure. It takes a lot of experience just to get used to teaching, and not get stuck in your ways, says Sara.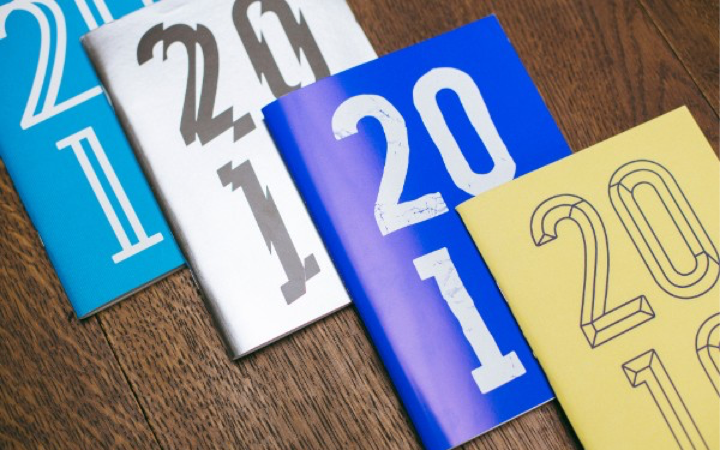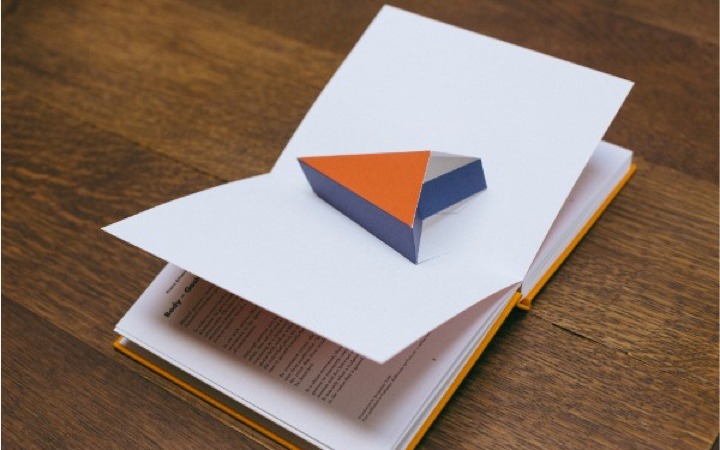 The value of history
For Sara, it is important to highlight history and preserve the knowledge of the past, so it doesn't get lost. One part in achieving this is teaching, and for Sara and her partner, art historian and curator Antony Hudek, it also means printing books.


– Antony and I started Occasional Papers in 2008. We both felt there was a need for affordable books in art and design, ones that would cover new perspectives from the periphery. It was a reaction to mainstream publishing, where only the most successful and famous stories are repeated over and over again, without talking about process, says Sara.


For Occasional Papers, it is important to highlight the process, how and why the art or design is made, from idea to finished product. Their very first book was about the since deceased Ken Briggs and his works.


– Ken was a graphic designer who was quite insecure. There was an exhibition of his work on at Pumphouse Gallery in South London and we got excited about his work and wanted to get the word out about it, says Sara.

Books contain several of the elements that both fascinate and inspire Sara. She has a close relationship with paper and lives by the sentiment "I love paper", for its ability to have an influence on how things are perceived. She is also enchanted by typography, with all its rules that are both followed and broken.

– Typography is like the bricks of a house. It provides the basics for making a text accessible, says Sara.


Three years ago, Sara was commissioned to create a book on Franz Erhard Walther's collected work. To give the book a more authentic insight into Walther's creative mind and artwork, the curator, Elena Filipovic, suggested to design a pop-up book.

– It was a very long process to figure out how to make the pop-ups. Walther makes interactive fabric installations, and we tried to interpret these, with his input, into pop-ups. Franz also got involved in the cover design, he sent us the hand-drawn lettering for it.
The purpose of a graphic designer
Sara wants her design to be supportive rather than attention-seeking; for it to make the message become clear and accessible to the reader. She quotes her friend Bailey with some well-chosen words that best define the graphic designer's main task."Graphic design only exists when other subjects exist first. It isn't an a priori discipline, but a ghost".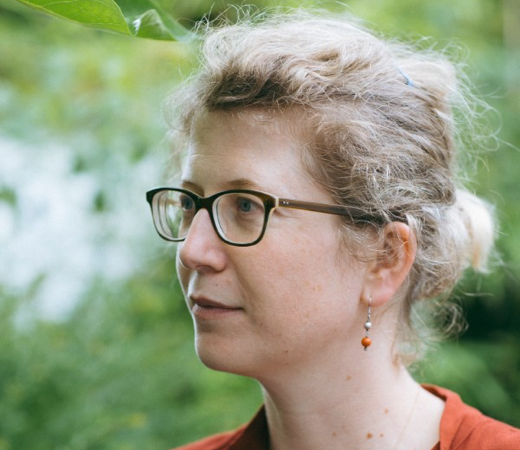 FACTS
Name: Sara De Bondt
Title: Graphic Designer, Publisher, Teacher
Favorite material: Doesn't have one, likes variety
Favorite tool: Macbook Pro
Web: saradebondt.com