Titus Oberhammer
An agency ahead of the times
Austria 29 Jun, 2017. Photos by Benedikt Ziegler.


Titus Oberhammer is the founder of one of Austria's leading advertising agencies. He is a pioneer in the graphical field and has developed several new techniques and products that are revolutionizing the industry. He combines different materials, such as paper, wood and stone and gives it a functional value. Titus Oberhammer is a bottomless well of new ideas and creative ways of looking at the world.
Titus Oberhammer started his career in his father's footsteps. He became one of the building blocks of a 500-year-old mechanical engineering company, a profession that had been passed down for generations in his family. After four years at the company, Titus realized that he was not one to carry on the family's legacy. Instead, he decided to move to San Francisco to study English for eight months. A couple of years later, he returned to San Francisco to study multimedia, graphic design and advertising. Titus was active in the dot-com boom of the Bay Area and met a lot of interesting people, including the founder of Hotmail. Like the pioneers of the web, he became involved in the agency world.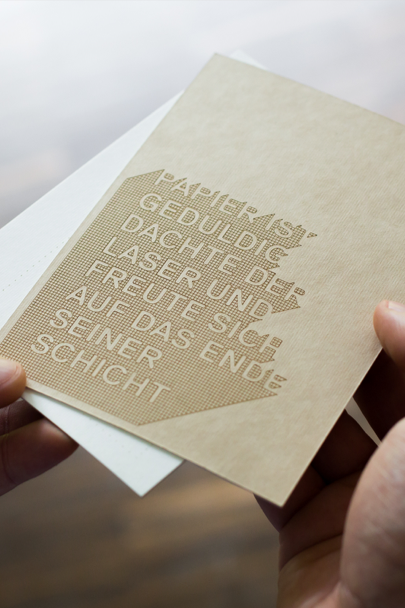 – We are ahead of our time, so today I see several companies copying our products and ideas. But that's the nicest compliment you can get. Because it means they like what we're doing, says Titus.
"I am the one who develops and creates concepts, but I am not the guy who sits in front of the computer for hours to draw them out"

Inspired by challenges
Fourteen years ago, Titus returned to his hometown from his studies in the United States to set up his own agency. The company developed over the years and what started as a website, deroberhammer.com, eventually transformed into the current business operation. Five years ago, he invested in a laser machine and became a frontrunner within his field.


Dereoberhammer uses different tools and skills that are tailored to fit customer requirements. Stone, wood and paper are a few examples of materials that are merged into a combination of brand new values and features. Titus's creative mind generates the ideas, and then it is up to his two employees to capture those ideas and realize them.


– I am the one who develops and creates concepts, but I am not the guy who sits in front of the computer for hours to draw them out, says Titus.


His colleagues, Verena Eder and Manfred Bacher, have been working with Titus in recent years. They complement each other and are driven by continually breaking down new challenges and developing innovative concepts.


– Verena has an architectural background with a great understanding and knowledge of 3D models. She is the one who develops my ideas further. Manfred began 18 months ago and is focused on his career as a graphic artist. He takes on new knowledge and challenges with great ambition, says Titus.
This is an organically made paper and even smells like grass.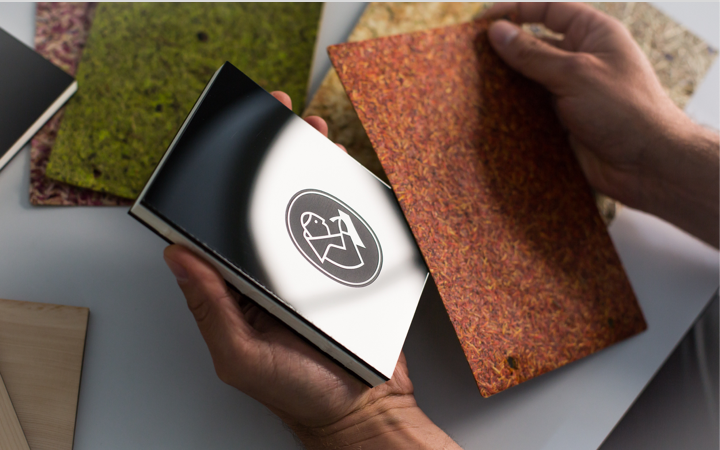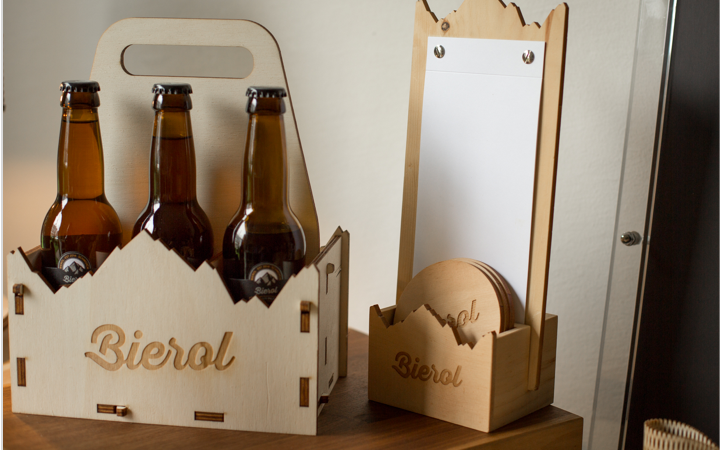 Truthful advertising
Certain creative processes run faster than others, entirely depending on the customer and the concept. Last year, Titus and his team received an urgent order for a workbook in specialized wood, paper, leather and crystals from Swarovski.


– It was three weeks before Christmas and the daughter of a Mexican media boss contacted us. She told us that her father had paper and business cards all over the place. For Christmas, she wanted to give him a folder so he could keep his materials in order. He was about to remodel his office, in mahogany, so we decided to use that material for the attaché case. Within three weeks she had the workbook under the Christmas tree, says Titus.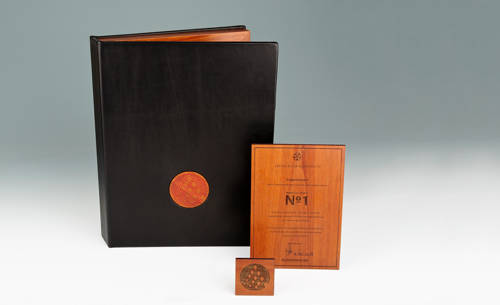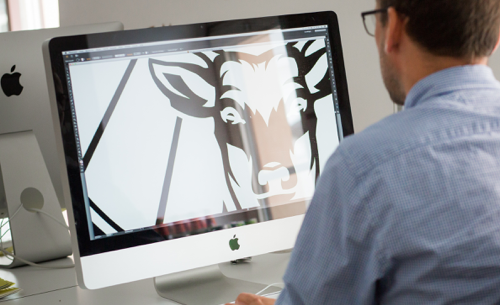 Titus has completed a larger number of projects since derobehammer.com was founded. Despite the originality of each project, he has difficult time choosing a favorite.


– I like them all. We put a lot of thought, work and heart into all of them. A couple of years ago, I decided to only do work that I like, instead of just surviving and making money. That decision has led me to people with similar mindsets, it's been fun and inspiring and so much more rewarding, says Titus.
The secret to Titus's success, besides his dedication and creative mind, is his ability to create products based on honesty.


– The most important thing is that you tell honest stories that people can relate to. Anything that is "fake" and gets people into buying things they don't need, will only put you in a bad spiral. Honesty is the most important thing in our work. If you create a good product, you will never regret creating it, says Titus.


Titus hopes to one day, through the agency, change people's minds on the way they think and act on environmental issues. In recent years, his interest and awareness in environmental issues and consumption have increased. He hopes to create projects that fundamentally change people.


– Once, I read: "we are born with nothing and we die with nothing, in between we should not think that we own anything", I try to live by that sentiment, says Titus.
Right career choice
Titus has been active in the industry for almost 15 years. His parents have always supported him in all his decisions.


– Today, they both look at me and say that they are so happy to see me happy, about the path I took. For me, it was the best and only thing I could do, because if I had taken over my dad's company, I would be unhappy by doing work that I would not enjoy and my dad would still be working to this day, says Titus and laughs.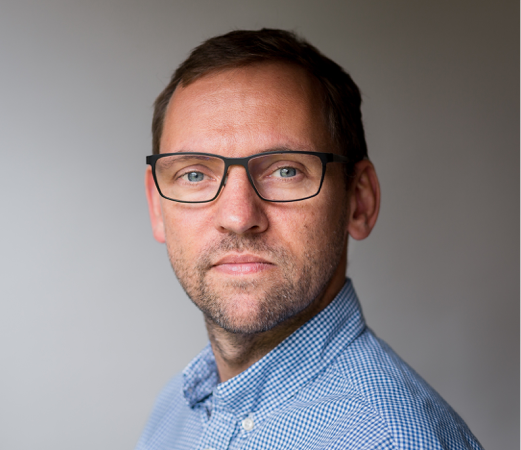 FACTS
Name: Titus Oberhammer
Title: Developer and Creator
Favorite material: We use over 6000 different materials, it's hard to choose just one.
Favorite tool: My mind