Alice Lindstrom
The collage artist who makes paper come alive
Australia 2 Nov, 2018. Photos by Jessica Grilli.


Alice Lindstrom, from Melbourne, Australia, uses colors and shapes to make extraordinary paper collages. She illustrates picture books for children, book covers and prints by cutting and gluing together small pieces of paper to produce beautiful patterns which resemble oil paintings.
Artist and illustrator Alice Lindstrom was born and raised in Adelaide, but now lives in Melbourne. Her grandfather was a graphic artist from Berlin, and he has been a big influence on Alice's artistic work. Her father, who was also born in Germany, longed for the land "down under" so he moved there and started a family. Alice and her sister were brought up on a big property in the countryside near Adelaide, with animals and nature close by. Her mother was a teacher so the family always had picture books around the house that Alice loved to read. Early on, Alice showed artistic skills, which her parents encouraged by sending her to schools that focussed on art. However, Alice felt it was important to study something "real" and therefore chose to broaden her education.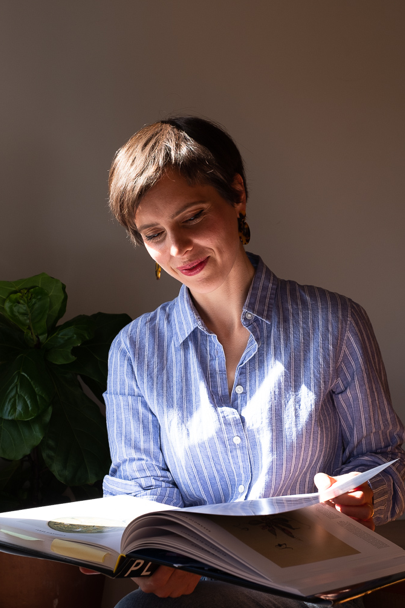 – I studied humanities and law, because I felt I needed a degree in order to get a "proper" job. I studied art on the side while I finished my degree. I really thought that I needed to have a regular job and have the art as a hobby, but I soon realized that wasn't an option. My passion for art was too strong just to have it as a side project, says Alice.
"It would be fun to illustrate patterns for wallpapers, wrapping paper or fabrics. I love repetitive patterns."

Back to her roots and finding an expression
According to Alice, the hardest part of being an artist is that it can be hard to find your own niche when you are starting out. Concentrating on one art form, you run the risk of getting stuck in that box and unable to find your own expression. Alice started out with oil painting, a discipline her grandfather once used and which she loved. She worked with oils for a couple of years, but realized she could reinvent the art form by using paper collage. Paper has always been a part of Alice's life, and therefore it was natural for her to continue using that material.

– It's hard to use oil painting as an expression today, there's so many amazing artists out there using it. But I get so much inspiration from oil paintings! Eventually, I felt I needed something that reflected my personality, something unique that would represent me, says Alice.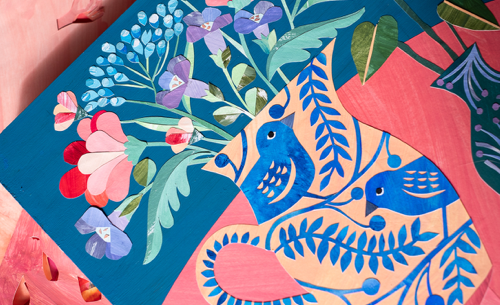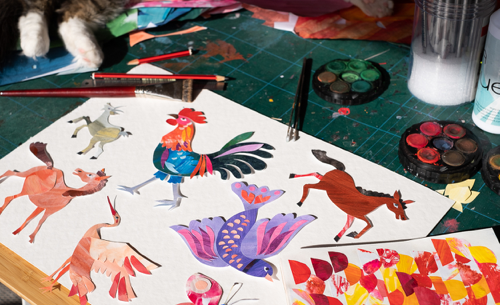 Alice moved from the quiet town of Adelaide to big city Berlin to explore her artistic roots and see something new. Berlin has more to offer for creative souls and the trip also gave her the opportunity to walk in her grandfather's footsteps.


– My family has always told me stories about my grandparents from Germany where my grandfather was a painter and they worked at an art school. It was so exciting to be in the city where they once lived. In addition, Germany has such an amazing cultural heritage with a lot of extraordinary artists. Finally, I got the chance to see their paintings in real life, says Alice.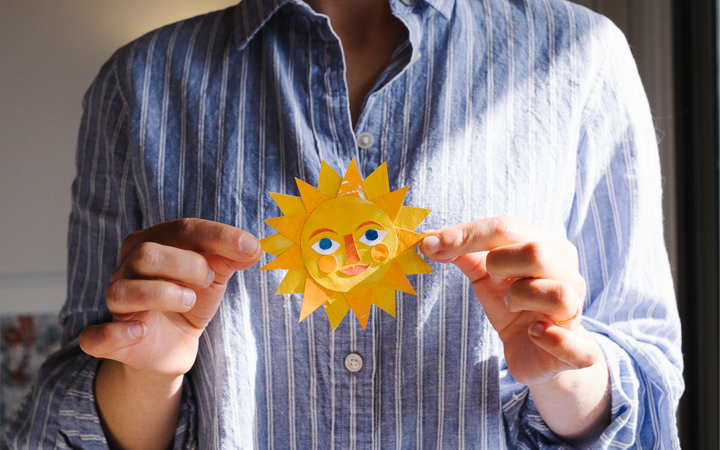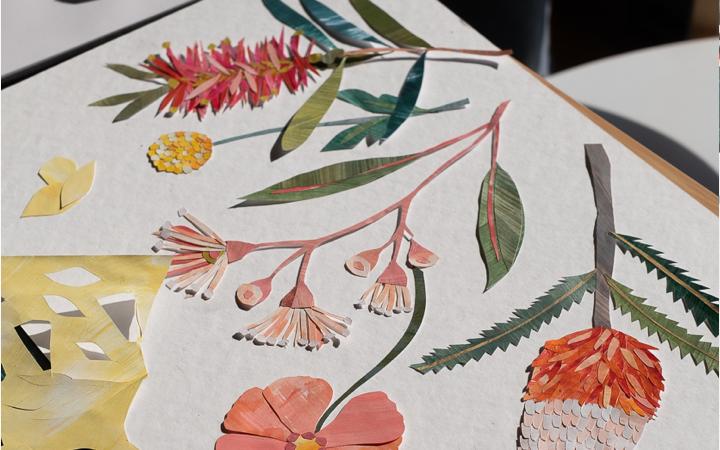 A mix of analog and digital
Alice's art work is based on cutting out pieces of paper and then gluing them together to create a picture. She never uses pre-colored paper; she paints the paper herself in the color she wants. In order to develop her artwork and broaden the potential she has learned how to use programs like Photoshop to create individual elements and then bring them together digitally. In that way it is easier for both her and her employer, if the work is going to be printed. Her latest work is the picture book for children: A Stage Full of Shakespeare Stories, written by Angela McAllister and published by Quarto Kids London in September. Early next year, another book will be released: Fox and Bird, written by Edwina Wyatt and illustrated by Alice. To illustrate books, organize exhibitions and make prints is a part of Alice's everyday life, and she finally feels that she can make a living out of her passion. Any other line of work is simply not possible, according to Alice. She's meant to be an artist.


– There's really no other option! I have tried out other ways, like being a curator at a museum and theater design, but I need to be the one creating. And right now, I'm on just the right path in life, says Alice.

To be an artist today can be hard, and to work with paper maybe even harder. But for Alice, paper has so many possibilities and is the only material she can use for her special form of expression. After a hectic few years, Alice is looking forward to a calmer period, giving her a chance to reflect on her big dreams in life.


– It would be fun to illustrate patterns for wallpapers, wrapping paper or fabrics. I love repetitive patterns. And how awesome would it be to see your illustrations on someone's wall? I'm looking forward to more commercial assignments, and I hope my dream projects will soon become a reality, says Alice.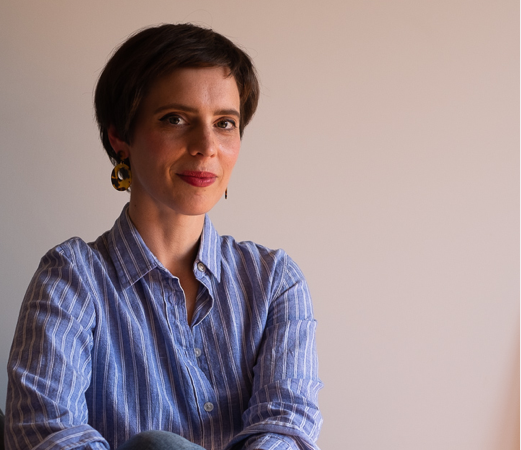 FACTS
Name: Alice Lindstrom
Title: Paper artist
Favorite material: Watercolor paper, around 300 gsm
Favorite tool: Scalpel
Web: alicelindstrom.com