Bit Vejle
Paper art became her savior
Denmark 12 Jan, 2018. Photos by Gorm Branderup.


Bit Vejle is the Danish / Norwegian psaligrapher that carry the same majestic and delicate aura as her paper creations. 11 years ago, she was diagnosed with a chronic disease and was forced to make big changes in her life. Paper became her savior. Currently, she is about to open a centre for paper in Blokhus, Denmark.
The paper art of Bit Vejle started to get attention in the art community about ten years ago. Since that day, her art got a life of its one, Bit says; she just tries to keep up with it. She started out pursuing a career in television for the Norwegian tv channel NRK. She then replaced scripts with scissors and paper and devoted her life to psaligraphy. 11 years ago, Bit was diagnosed with the chronical disease ME. A treacherous disease that robs its victims of all their energy. After a while, Bit began to have small peaks of energy and she used it to cut paper.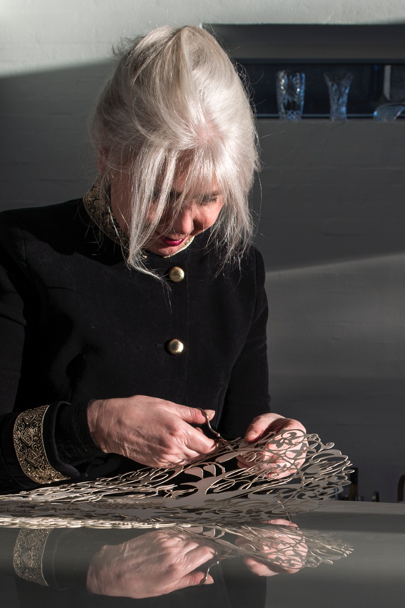 – It was crucial for me. It was the only thing I had the energy to do. It made me feel like I could contribute to the world again. My doctor said my paper cutting contributed to my recovery. The paper cutting created new nerves in my brain and led to a faster recovery than what is usually seen in ME patients. If I hadn't had my scissor, I would have been so much worse off, says Bit Vejle.
"It made me feel like i could contribute to the world again."

Slow art
Bit's paper creations belong in the artistic category called slow art. It's about knowing and appreciating the long process of different art forms, for example, psaligraphy. It's also about learning how to take your time when observing a slow art piece. Bit always begin her process by memorizing every single detail that she later translates onto paper.


– It's important that all paper lines are attached to each other, and to decide which parts that will remain and which parts that needs to be cut out. When I have memorized the motif, I draw support lines and cut out the different parts. The process varies in time, sometimes it can take up to a year to finish a piece, says Bit.


Bit says that usually when she is done with the cutting process, a history has been told from beginning to end. Psaligraphy always tells a story. It is an old tradition that dates back more than 2000 years in time. It originated in China and later spread to the western part of the world. Three years ago, Bit returned to the birthplace of the art form and developed a collaboration called Paper Dialogues with paper artist Xiaguang Qiao.


– Our collaboration developed in connection to the Norwegian and Chinese diplomatic relations celebrated 60 years. Our project was part of the celebration. We could communicate on a whole new level through paper. He is the first colleague I've ever met, says Bit.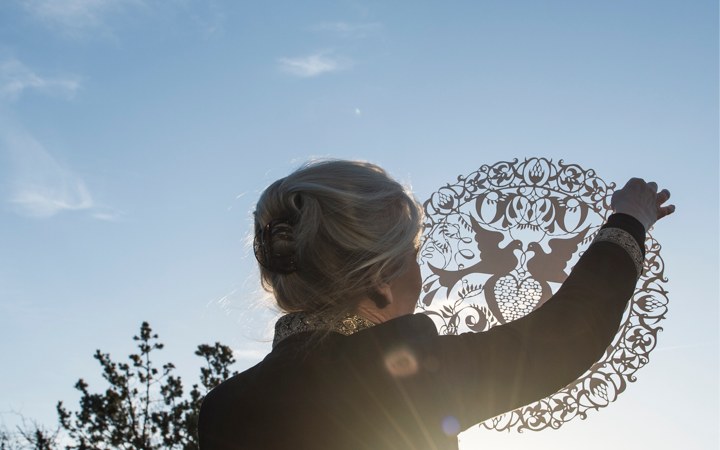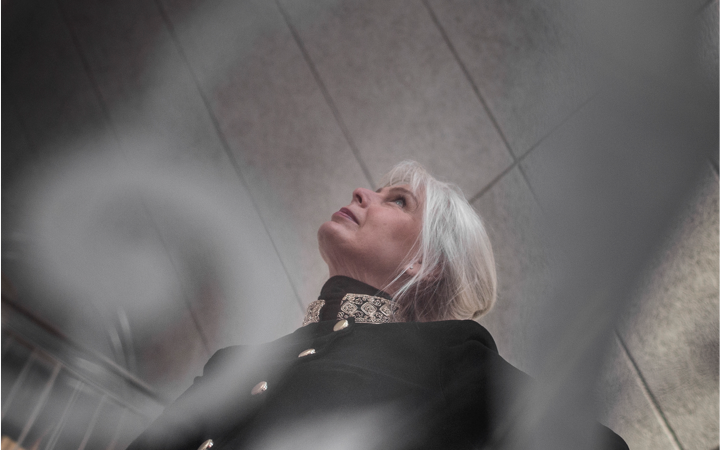 A unique centre for paper design
This spring, Bit is working with her daughter to open the first center in Scandinavia for paper art. They will have different workshops during the year and showcase a permanent exhibition of Bit's pieces, as well, inviting international creators to exhibit their paperwork.

– We will highlight paper creators doing something interesting and innovative. This could, for example, include upcycling. It's about taking paper and creating a new useful product, of what you otherwise would have thrown away. It's everything from lamp shades to shoes and bags, to name a few. The center is supposed to gather everything that happens in the world of paper, says Bit.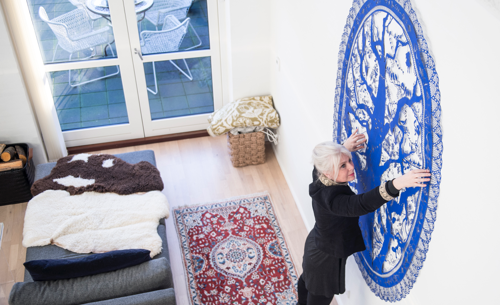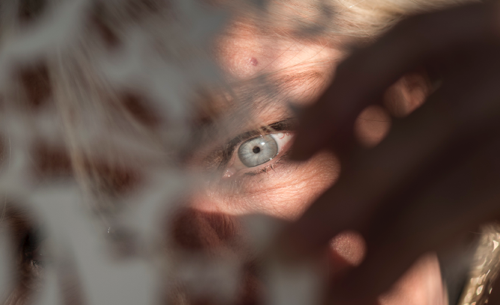 If everything goes according to plan, the center will open its doors on March 23rd, 2018.


– At the center of paper art, we wish for the visitors to experience a slower pace and to get a lower heart rate, Bit says.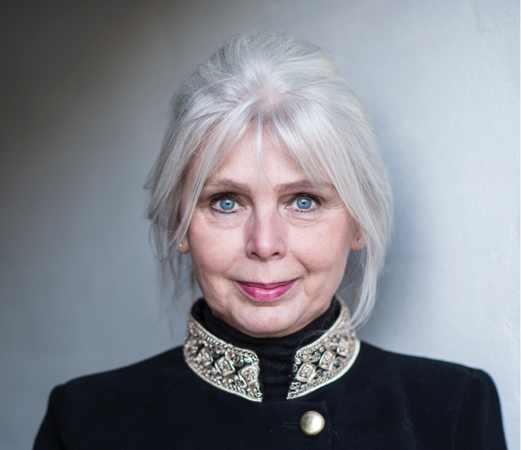 FACTS
Name: Bit Vejle
Title: Psaligraphy artist

Favorite material: Paper