Cristian Marianciuc
He created 1 000 paper cranes – one for each day
Romania 26 Jan, 2018. Photos by Alex Atack.


The Romanian artist Cristian Marianciuc created a thousand origami cranes in 1 000 days. He had been struggling with depression for a while and was searching for a way to give every day a purpose. The crane of the day was his way to live in the present. He documented the project on his Instagram account Icarus.mid.air.
For decades, the true story about the Japanese girl Sadako Sasaki has been told. When she was twelve years old she was diagnosed with leukemia because of the nuclear bomb during the second world war. During her illness, she began to fold cranes as a silent wish for better health. The ancient stories tell you to fold 1 000 cranes to make a wish come true. She got to 600 cranes before she lost the battle to cancer. Sadako's cranes became a symbol for peace. As an adult, Cristian Marianciuc heard the story about Sadako Sasaki. He could relate to it, because his sister had passed away in cancer.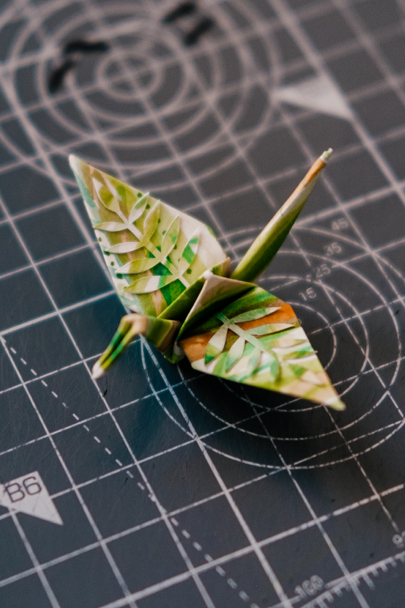 Between 2009 and 2012, Cristian studied International studies in Australia. In one project, he chose to deepen his knowledge about Japanese culture and hold a lecture about origami. He told the story about Sadako and related it to his own experiences. When he had finished his studies he went back home to Romania, but he had a hard time adjusting to his old culture and old habits as well as facing old memories at home.
– It was difficult for me to readjust when I returned to Europe after my studies in Australia. I had a lot of ups and downs. After some time in Romania, I realized I had made almost no new memories in the last year and became depressed. I revisited origami and started to make diary entries and fold paper into cranes. I decided to fold cranes every day to have something to look back at and remember every single day, says Cristian.
"There have been days when I have not managed to ask for help"

A supportive community
Three years ago, Cristian created his first crane and published a picture of it on his Instagram account icarus.mid.air. From the beginning, Cristian felt that he could relate to the inner peace that is the essence of the crane. The cranes became his way of expressing his emotions. His cranes had a big impact on his faithful followers on Instagram.


– There have been days when I have not managed to ask for help. On those days, my followers could see through my work that I did not feel well and they would ask me how I was doing. I have had days when it has even been hard for me to fold a crane. On those days, a compliment or a comment could help me realize that I am not alone, says Cristian.


His followers are a community, and his Instagram is a place where they support each other. Cristian explains that several people has found strength in his posts as well as in the exchange with Cristian and the followers.


– I remember that I got an email from a woman in the US. She was at the hospital where her husband was having surgery. I had just made a post of the crane of that day when she found my account. She decided to go back to the beginning of my posts, and she went through every crane. There were around 800 of them at that time, and when she finished reading, the doctor told her she could come and see her husband, tells Cristian.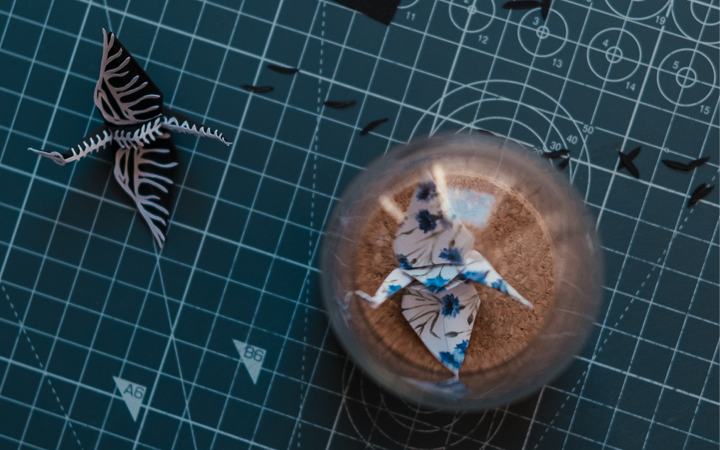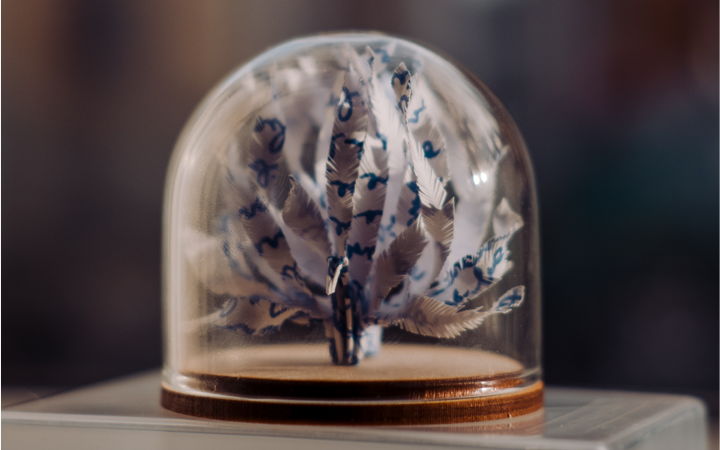 To live in the present

On Instagram, Cristian strives to create a multi sensoral experience where readers get both a visual experience and an audible experience. He posts both a picture of the crane and a song tip for the day. Over time, he has developed the designs of the cranes with new advanced techniques and ornaments. Cristian works mainly with paper, but complements with different materials, such as flowers and feathers. He sees the beauty in creating temporary and delicate cranes who are best experienced in the moment.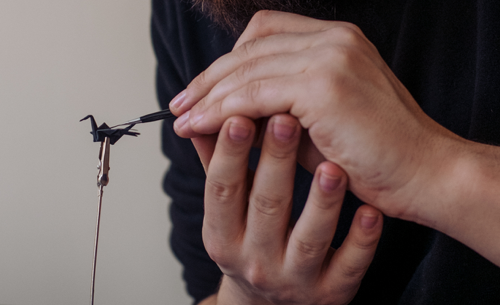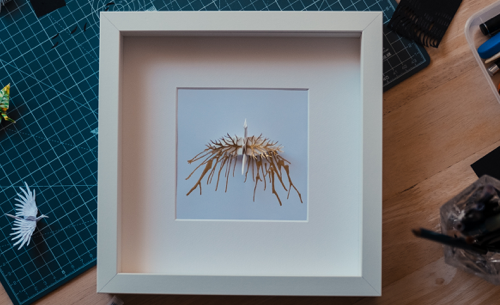 – To me, origami is very therapeutic and a way to find balance in life. It is a way to silence some voices and make others louder. It is about not doing things on autopilot, but to be involved, in the present, says Cristian.



"There have been days when I have not managed to ask for help. On those days, my followers could interpret my cranes and notice that I did not felt well" says Cristian.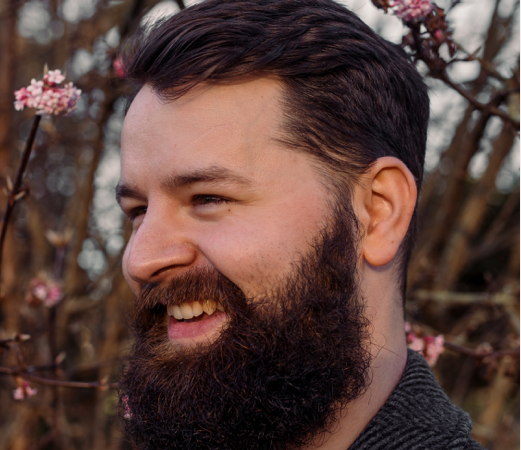 FACTS
Name: Cristian Marianciuc
Title: Paper artist
Favorite material: Paper betweem 90-120 gsm
Favorite tool: X"Grip on knife" from Excel, with #11 blades, and "Retractaway" Knife from Swann Morton with #10A blades.
Web: instagram.com/icarus.mid.air