Franka Grubišić
Paperlove: Embracing personal design
Croatia 7 Sep, 2018. Photos by Emanuele Camerini.


Franka Grubišić, from Zagreb in Croatia, founded the website Paperlove with a clear mission: to create an outlet for her paper passion and to help people design unique and personalized planners, notebooks, posters and calendars. In Paper Passion by Arctic Paper, she talks about her entrepreneurship in combination with her other (pretty remarkable!) interest: geospatial engineering.
Today, almost everyone walks around with the same cell phones, laptops and even clothes. We shop at the same stores, travel to the same places and desperately want to be part of a community. To belong somewhere. At the same time, we also want to be unique. To have our own personality and extraordinary identity. In 2017, Franka started to design personal notebooks, posters and planners under the name Paperlove, to embrace and highlight the uniqueness people were looking for. Since Franka was a little girl, she has had an interest in paper and has always seen herself as a creative person. She is a problem solver and strives to help people around her. Franka and her sister Danijela decided to start the Instagram account Paperlove, where they publish images of posters and notebooks of Franka's own design. Soon, they realized their followers were keen to purchase their products.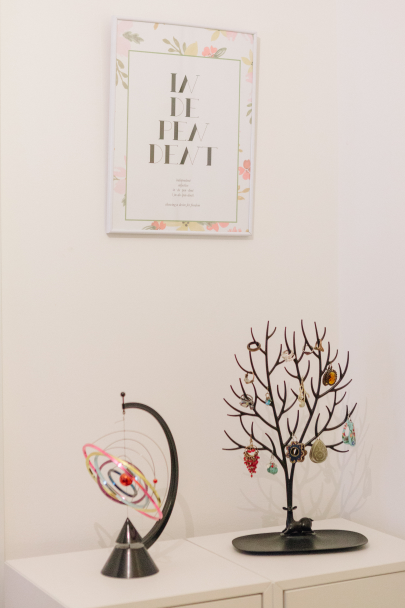 – People started to reach out to us with orders. I got the feeling that there was an urge out there for personalized and unique products. Things that no-one else has that reflect the personality. What started out as a project for myself and my family, soon grew into something bigger, with high demand from a large number of clients, Franka says.
"The end result is dependent on the paper choice, and can be really crucial when it comes to the effect of the colors and the photos."

From mood board to print
When an order is placed, an intricate process begins. Franka contacts the client to get more information on what they are looking for. Through meetings or email conversations, Franka tries to find out as much as possible about that person: what color and fonts they like or any special interests they may have. The client sends ten images, of their own choosing, which should represent them as a person. Based on that knowledge, Franka makes a mood board and then starts designing the notebooks or planners.

– My research process takes a long time, searching for inspiration, images and illustrations online. Sometimes, the client wants me to design a font based on their own handwriting, which is a pretty hard work. My goal is to embrace the person's interests, so if they say they're in to yoga, for example, I search for inspiring mindfulness quotes to put in the design, Franka says.

When the design is finished, and approved by the client, the planners or the notebooks are sent to a printing factory, where Franka usually takes a hands-on role in the process. She chooses the paper carefully, wanting to find the perfect style to best reflect the client.


– The paper is such an important part of the process, so I always make sure that I can be there to have my say. The end result is dependent on the paper choice, and can be really crucial when it comes to the effect of the colors and the photos, Franka says.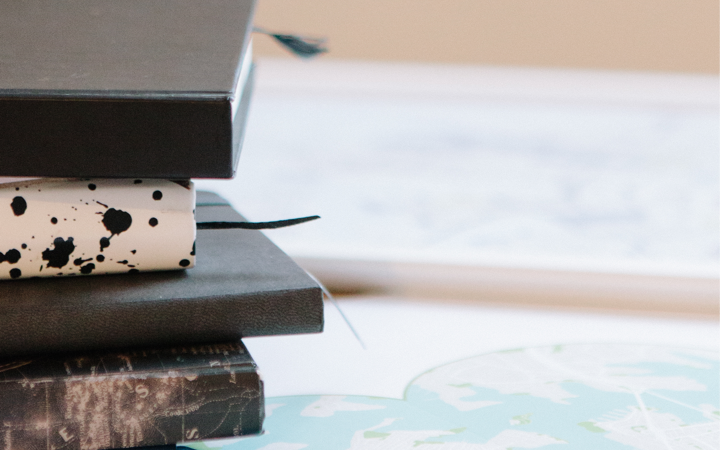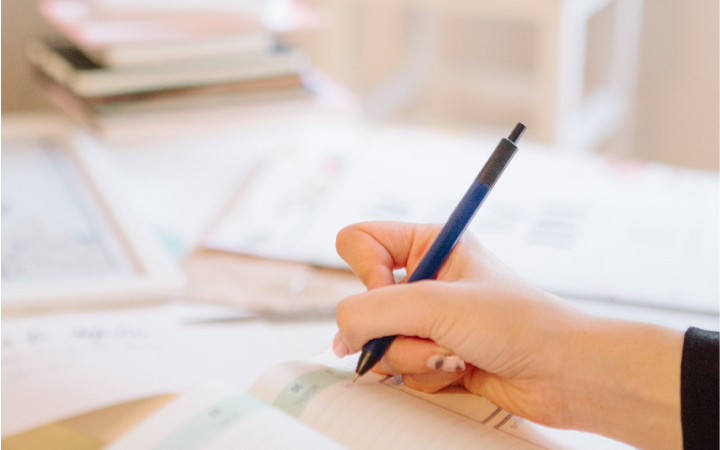 A position on the map
When Franka wasn't busy designing personalized planners and notebooks, she was studying Multimedia Computing and Geospatial Engineering at the University in Zagreb. The latter subject could be described as the teaching of geographic space, such as satellite positioning in space and the position of a human being relative to the earth. Franka explains it as someone brought up on geography and engineering. She has always had a passion for maps, and the first posters she did for Paperlove were created with that in mind. Her studies mean she can combine her entrepreneurship with her education, giving her an outlet for all her interests in life.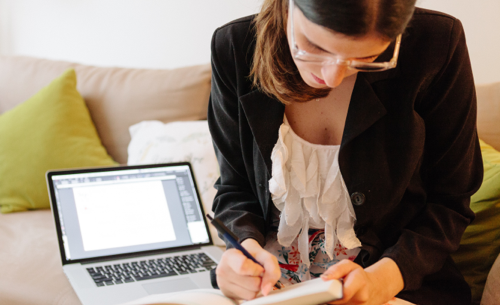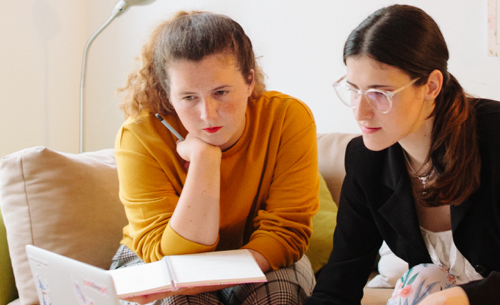 – In the end, both of my specializations are about finding solutions and helping others. I always had a fascination for maps. When I was a child I collected maps from every city we traveled to and wallpapered my walls with them. Now I can use my passion for something practical. Maps are a mix of art and engineering. To me, they are extraordinary, Franka says.

The dream of down under
Since Franka and Danijela started Paperlove - where Danijela is in charge of marketing and finance – they have had around 40 clients. It's at the limits of what they can handle, since each order takes around three weeks to finish. Now, both Franka and Danijela are graduating from university and got full-time-internships, so the Paperlove project has had to be set to one side. The website was supposed to re-launch this autumn, with a new web shop, but instead, they are moving the project to a so-called Etsy-shop, called 2SillySisters Studio, where they handle orders when they can.


– When we got closer to our one-year anniversary, we decided that the pilot project should be just a pilot. Opening an Etsy-shop instead is letting us focus on the design and marketing, instead of a lot of work with e-commerce systems and building an advanced website. It gives us great value, since we can have full-time-jobs on the side", Franka says.


Even if Franka is working less intensively with Paperlove in the years to come, she still has a dream she's hoping will come true: to open up a studio in Sydney, Australia. She has visited the city many times, and even lived there for a couple of months. It was an instant love affair.


– To take Paperlove to Sydney would be amazing! My goal is to move there and launch the project there. But first, I need to focus on my career and develop as a person, then I can start making plans, Franka says.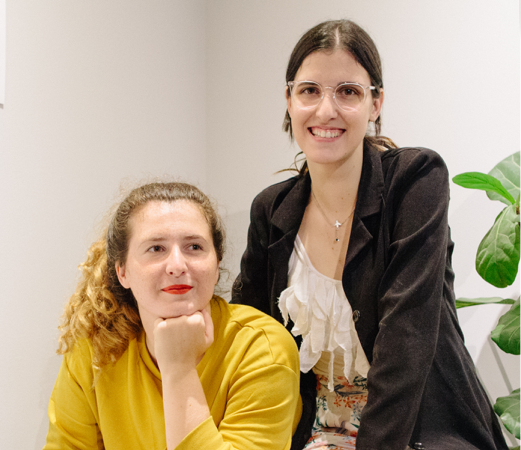 FACTS
Name: Franka Grubišić
Title: Creative Engineer

Favorite material: Foil paper
Favorite tool: InDesign and paintbrushes