Konrad Olsson
Konrad Olsson puts print and Scandinavian fashion together
Sweden 29 Jun, 2018. Photos by Sigrid Malmgren.


With extensive experience in the magazine industry and a passion for journalism, Konrad Olsson launched Scandinavian Man – a new platform for Scandinavian men's fashion, values and brands.
In a world where glossy magazines, in their traditional form, are slowly fading away, a new type of journalism is flourishing where subcultures and rare subjects are portrayed and printed on carefully selected papers – and where communication with the reader takes place online.

In 2017, Konrad Olsson launched the platform Scandinavian Man, together with the entrepreneur Jonas Bergström, with the goal of talking about and portraying Scandinavian men's fashion. Keen not to be known as a traditional fashion publication, Konrad and Jonas turned their eyes towards the international market, knowing that if you want to go viral today, you need to be more than just "another magazine".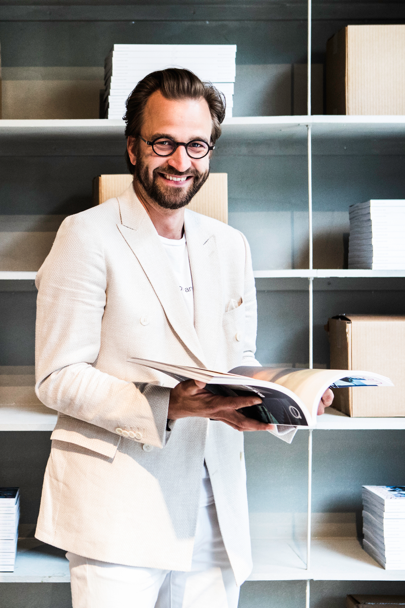 – The content must add value to the reader. Something we can give them, partly through the magazine which is our main product, but also by spreading knowledge of our Scandinavian values. For example, we're holding panel discussions where we talk about topics such as gender equality, sustainability, innovation and entrepreneurship. In addition, we have had a popup shop, photo exhibitions and different events for our readers, Konrad says.
"The uncoated paper generates a certain feeling, like a book – something you would like to keep – and it stands in clear contrast to the shiny screen you spend countless hours in front of"

The young newspaper entrepreneur
As a teenager, Konrad started his first magazine – Flare Fanzine - as a tribute to the music scene in his hometown of Umeå, in the north of Sweden. He and a friend carefully covered the subculture and interviewed local musicians and also one of Sweden's most famous journalists back in the 90s – Andres Lokko. Konrad knew that he would work with journalism one day, so he worked really hard on his "masterpiece".


– It's fascinating now to see how much of what was founded back then now is part of my career. The attitude was the same, I wanted to cover a clear, defined world and represent and reinforce it, just as we do with Scandinavian Man, he says.


His journalistic career, however, was set aside for a few years, as straight after high school he traveled to Los Angeles to work for his brother's agency – Stockholm Design. They eventually opened an office in Stockholm, where Konrad, at the age of 21, became CEO. He was good at the role, and enjoyed it, but the dream of becoming a journalist remained.


– If you know what your dream is, you almost have an obligation to follow it. I knew I wanted to work with magazines, so I left the agency and began to study journalism. I got an internship at the interior design magazine Residence, where I stayed for a few years and got the chance to experience the golden era of the glossy magazine, he says.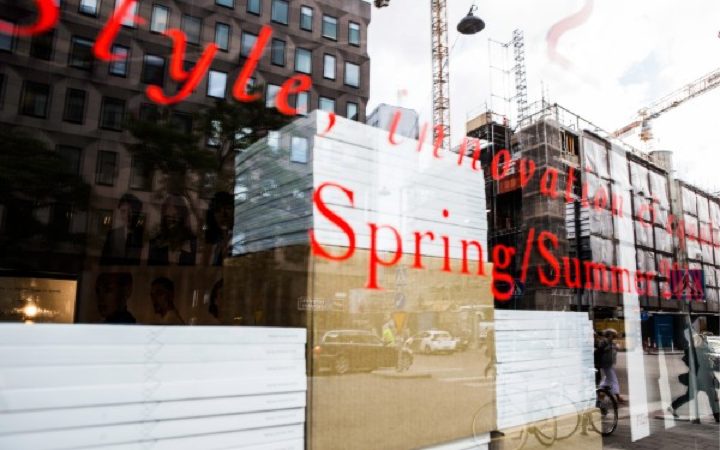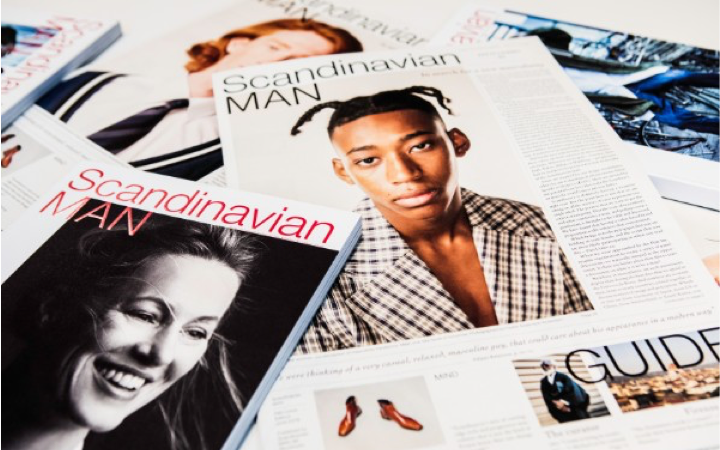 Entering the world of fashion
After his time at Residence, and a few years as a freelance reporter and editor at ICON Magazine, Konrad was recruited as editor-in-chief at PLAZA Magazine in 2012. The magazine focused on interior and fashion design, at the same time as a men's fashion wave was sweeping across Scandinavia. Blogging flourished and interest in men's fashion increased tremendously. In the past, magazines would portray stylish football players and actors in their fashion ads. Now, they were starting to show genuine male fashion personalities.


Konrad took over a project called PLAZA Uomo, which became his door into the fashion world.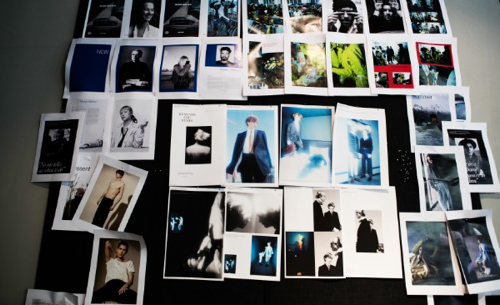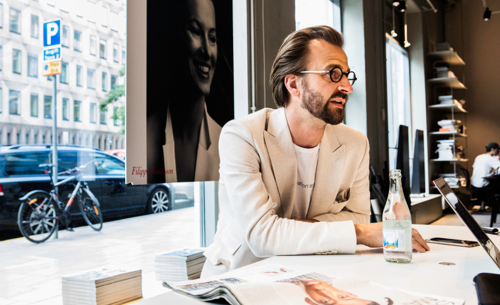 – That magazine focused on Italian, custom-made men's fashion - a narrow subculture at the time. Among other things, we went down to one of Europe's largest men's fashion shows, the Pitti Uomo in Florence, where we realized that there was an extremely well-established world to cover and describe. It was here I met Jonas 2016, and where Scandinavian Man was born, Konrad says.


Jonas Bergström is a Swedish entrepreneur responsible for, among other things, the Mercedes Benz Fashion Week in Stockholm. During the Florence Fair in 2016, he arranged a cycling fashion show, called Giro d'Stil, with a grand finale at an event held by Konrad Olsson. They found each other and began to discuss Scandinavian men's fashion as an unexplored scene - a subculture that they thought could be interesting for an international audience.


– Scandinavian Man started as a new men's fashion week in Gothenburg in 2016. When it didn't take off, we chose to continue with the brand and ended up with the project we're running today. We realized, in order to be able to work with Scandinavian men's fashion internationally, we had to infuse the brand with Scandinavian values. We wanted to create something like Kinfolk and Fantastic Man, but from a Scandinavian perspective, Konrad says.



The importance of analog credibility
Scandinavian Man is published in two editions each year with 244 pages of fashion reports, personal portraits, essays and style guides. The Scandinavian essence lives through the entire magazine, from the interviewed personalities and panel discussions to the raw materials which are being used. The magazine is printed on uncoated paper, which has received a significant boost in recent years.


– Today, you can print photos on uncoated paper, which gives an incredible effect to the image – and you experience a whole different depth and ink dynamic from it. The uncoated paper generates a certain feeling, like a book – something you would like to keep – and it stands in clear contrast not only to the classic magazine, but also to the shiny screen you spend countless hours in front of. Uncoated paper generates an analogue credibility, Konrad says.


The golden days of the glossy magazine might be over, but the desire for journalistic quality content continues. Scandinavian Man is a living platform that can be adjusted depending on the audience needs and Konrad Olsson is cautiously optimistic as to what the future might hold.


– All the industries we work and act within – media, fashion and retail – are transforming and we cannot know for sure how people will consume journalistic content in the future. I think that as long as you have a great story to tell and as long as you are trustworthy and have a clear area to cover, your content will be in demand, Konrad says.