Makerie Studio
Their friendship is the key to grandiose paper creations
United States 9 Feb, 2018. Photos by Anders Birger.

Julie Wilkinson and Joyanne Horscroft is the creative duo behind the bombastic and dreamy paper projects made by Makerie Studio. They talk the same figurative language and translate fantasy illusions into paper creations. Their talent has, among other things, resulted in collaborations with Gucci, Omega and Victoria Secret's famous fashion show.
Julie and Joy managed to turn their common, and biggest, interest in life into a full-time job. They run Makerie Studio together and create imaginative paper creations that speak to Dior, Mulberry and Nike, just to mention a few. Their collaboration stretch overseas, with Joy based in London and Julie in New York.
– It has been great for us to work in different countries. No matter how much you love a person it's important to balance being friends with being creative partners when working so closely together. This way we can keep our individuality and still be good friends, says Julie.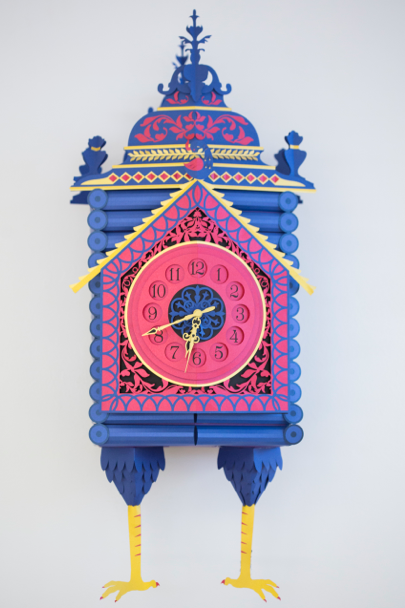 They met each other when they were both studying graphic design at Bath University in the United Kingdom. The German author Eckhart Tolle brought the duo together.


– We caught each other's eyes when we realized that we were reading the same book. Then we decided to work on a few projects together, and the rest is history, says Julie.
"We love to create things people are not used to experiencing in daily life. we often get inspiration from our imaginations and old fairy tales to create unusual motifs"

The story about Makerie Studio
Shortly after they found each other, they started to explore the 3D-world and experimented with different techniques. Julie felt like they had a lot of creative freedom at Bath, with possibilities to stretch the borders of a brief and create whatever caught their interest.


– We were fascinated by 3D mostly because it's so tactile and looks very alive. Just like a sculpture is more dimensional and has a life of its own, compared to something made in 2D. We think it's a fuller experience to look at something from a 360-degree angle rather than something hanging flat on a wall, says Julie.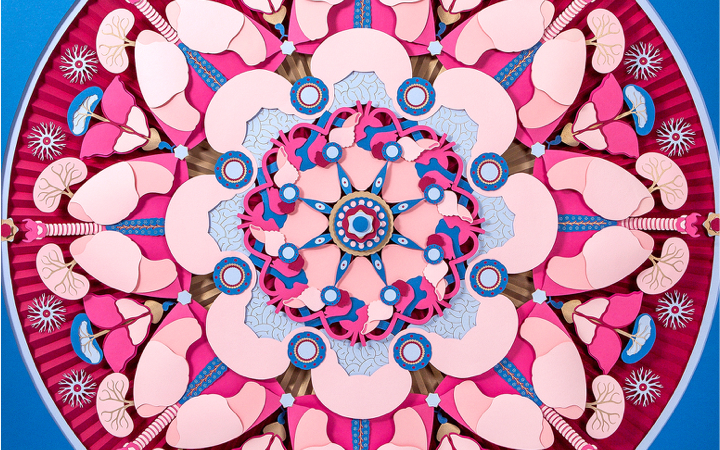 Their friendship continued to flourish after university, and they continued to work together when they could, as well as for various artists. Around this time, they decided to create a magnificent peacock in paper, inspired by the book The Great Omar, a precious collection of Persian poems bound by Shepherds Bookbinders in London, which was bought by the store. It was a stepping stone for Makerie Studio. Next up, they approached Fabriano boutique, another inspiring store, and proposed creating their window display. After that, the orders started to roll in and the company grew organically. During the first year, their biggest client was none other than Gucci.


– It developed into a huge order from just one shop window. We were supposed to design one of their windows but it turned into an order of almost 30 window displays. We learned how to put together, and structure, a team. Everyone felt involved and happy about their work effort, says Julie.

It has been seven years since the start, and the clientele consists of several impressive names. Their latest collaboration is Makerie Studio's absolute biggest. It's an order for 100 Christmas window displays for the luxury watchmaker brand Omega. It often varies from client to client how much artistic freedom Julie and Joy have during the process.


– We love to create things people are not used to experiencing in daily life. We often get inspiration from our imaginations and old fairy tales to create unusual motifs. Omega's windows were based on an earlier design we created for them which contained a peacock that had clockwork mechanisms and cogs for tail feathers, Julie says.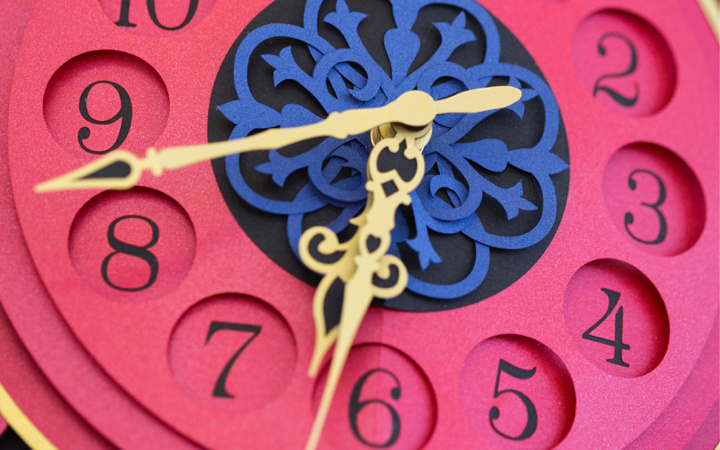 When time is not enough
When they're not doing commissioned work, they develop personal projects, but only when there is enough time. Recently, they finished the project called Manifestation. A project highlighting hypochondria and Julie's fascination for the human anatomy. Julie tells us they can fit in between three to four personal projects a year.

– We don't have the time to devote ourselves totally to personal projects. We always have to squeeze them in between jobs and usually have just a few days. But at the same time, I think the pressure makes us finish them. Otherwise we would take a million years to finish them. It's usually our personal projects that people can identify with best, says Julie.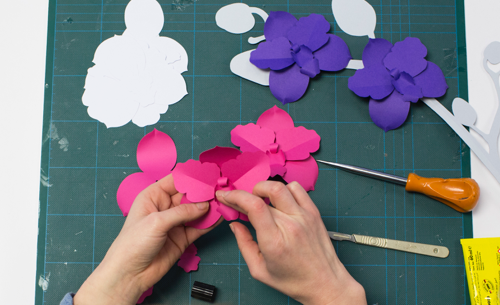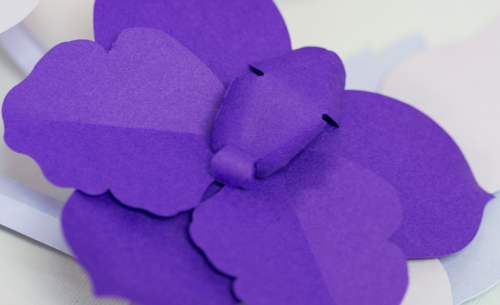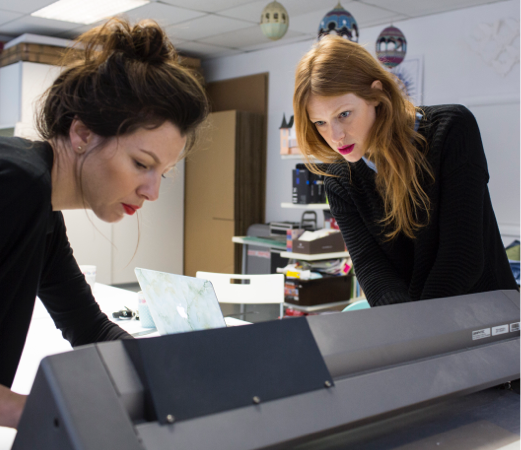 FACTS
Name: Julie Wilkinson & Joyanne Horscroft
Title: Paper Artists
Favorite material: Metallic Paper
Favorite tool: Scalpel
Web: makeriestudio.com