Maud Vantours
The graphic designer that creates patterns in 3D
France 23 Feb, 2018. Photos by Benedikt Ziegler.


Maud Vantours is the French graphic designer that is fascinated by patterns in 3D. Her main characteristics are layered patterns in eye catching color combinations. She feels at her best when she's letting imagination run free and always strive to learn new techniques.
As a child, Maud dreamt about having a job that meant she could spend her days drawing. As a result of her childhood dreams, she decided to get a degree at Duperré in Paris with a specialization in textiles and material research. She started freelancing after graduation, with her cat as company and support.

– My cat was my biggest supporter, he was sitting on my desk and watched me working all day long, giving me his good vibes. Sometimes he fell asleep on my papers.it It was impossible to move him and to continue my cuttings, says Maud.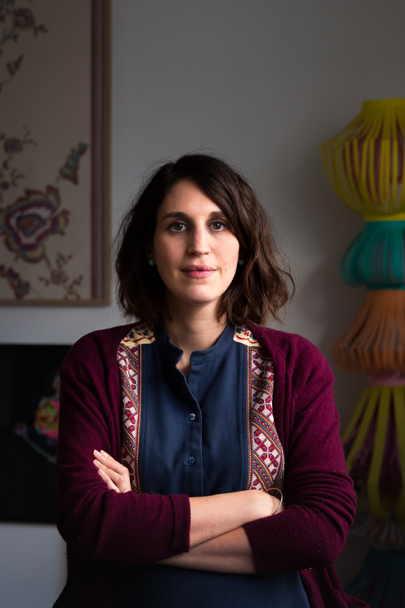 Nine years has passed since Maud started freelancing. A lot has happened, both personally and career wise. Today she has a little family of four, consisting of her cat, and a two-year-old daughter together with her partner Christophe, besides impressive clients such as Adidas, Kenzo and Yves Saint Laurent.
"There are clients who know exactly what kind of pieces they want and some that give you a lot of creative freedom"

The layer on layer-technique
Maud has a special eye for geometrical expression and creates visual effects in 3D made of paper. She loves to use a broad color palette and is inspired by her own imagination and everything from African to Russian patterns. She then translates it all into a pattern of paper.


– I have a special relationship with paper because it's fragile and malleable, its thickness is almost imperceptible, but accumulated it becomes dense and tough. I superimpose it, then cut layer after layer until it gains volume and third dimension. I like the idea of using basic material that becomes « noble » after working and sculpting.


Her creating process consist of four stages. First, Maud develops the concepts, followed by being drawn in 2D. Then she chooses the right color combinations, which can take everything from a couple of hours to days.


– Finally, I'll cut the different layers. When everything is cut, I'll create a sense of depth and volume. This is where the work comes alive. My cutting is very precise. I've been doing it a long time so I'm almost like a robot. When the work is for a client and it's big, I'll use a machine.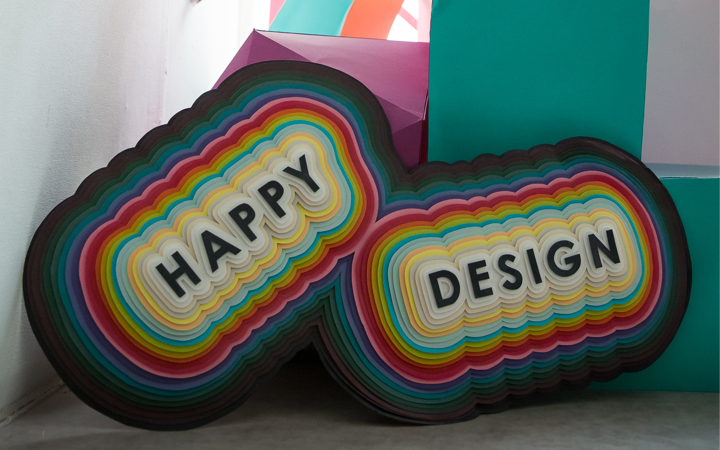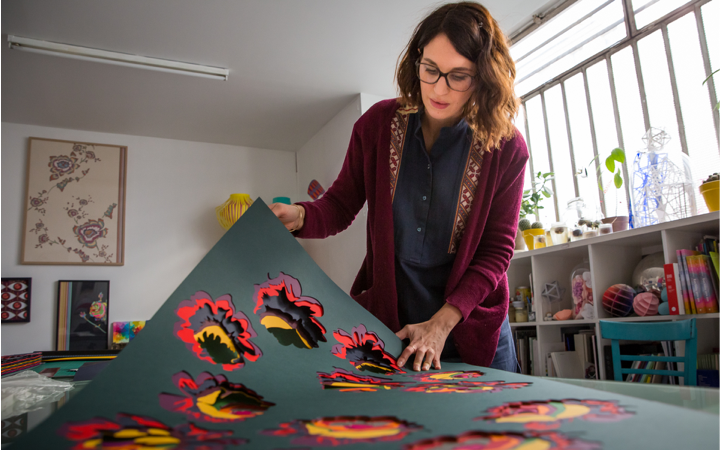 Freedom to create

Maud says that her greatest challenge is to keep evolving and finding new techniques and creative solutions and combinations. Every new customer presents a chance to find new shapes, colors and graphic expressions. In some of the commissions, Maud get more freedom to let her imagination flow, including previous collaborations with, among others, GAP and Adidas.

– There are clients who know exactly what kind of pieces they want and some that give you a lot of creative freedom. Adidas for example, gave me, and four other artists from different parts of the world (and with very different perspectives) a lot of freedom when we were commissioned to work on an ad for their new ZX Flux shoe.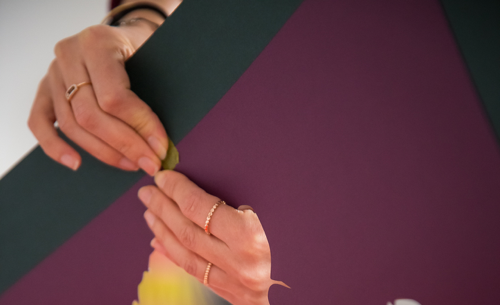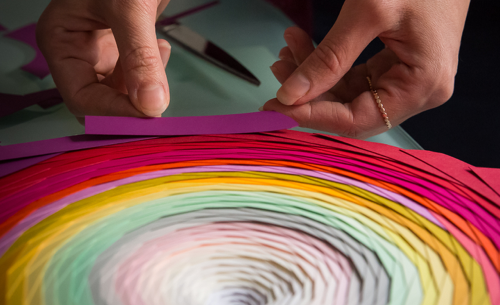 However, no matter if the project is set to follow a specific framework, or if you're given a lot of creative freedom, I find them all very interesting and fun to do.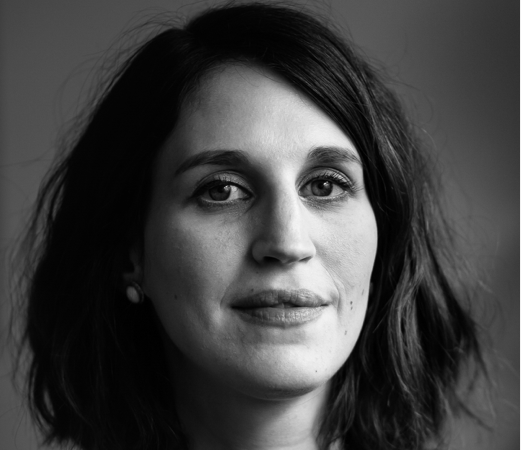 FACTS
Name: Maud Vantours
Title: Graphic designer
Favorite material: Paper
Favorite tool: X-acto knife
Web: maudvantours.com