Salt & Wonder
Salt & Wonder – a modern foodie-magazine with a poetic twist
Austria 4 May, 2018. Photos by Emanuele Camerini.


The bookazine Salt & Wonder was founded in 2016 by art director Anna Sarcletti from Vienna. It's an artistic food and travel magazine with each issue focusing on one city and highlighting the culinary startups there. The content reflects the place's history and food culture in a poetic but modern way; the analog paper magazine meets new adventures.
Anna Sarcletti brought Stefanie Fellinger and Thomas Rose together, a trio that once dreamed about and longed for a creative, free way of combining food and travel as the main topic. In 2014, Anna and Stefanie both worked at the creative agency LOOP in Salzburg. It was during an Easter project, where they would shoot over 100 food pictures, that they found each other and started brainstorming ideas.

– We both knew that we wanted to do something creative on our own, but together. I have always been creative - since I studied at art school back home in Styria. I have a deep interest in anthropology, different cultures, food and traveling - it inspires me. Somehow I wanted to connect that interest with a creative project, says Anna.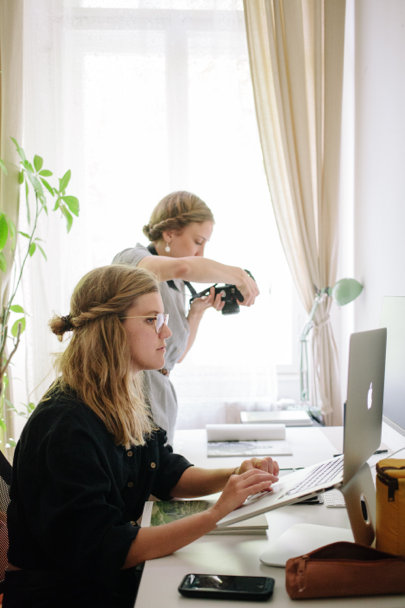 Anna has mostly worked digitally with social media, design and photography, while Stefanie has a background in strategic marketing and has worked more towards clients, and helping them structure their content. Thomas Rose, a journalist based in Boston, Anna met during an exchange in Lisbon.
"Salt searches for the unique and alive, and Wonder is hungry for discovery and innovation"

– After the time at LOOP our paths went different ways. I chose to study anthropology and social culture, and traveled to Lisbon where I met Thomas in an art history class. Stefanie started to work with business strategy, wrote a lot and took design classes on the side. I still dreamed of having a big, creative project and decided, at last, it was a magazine I wanted to do, says Anna.


At a coffee shop in Lisbon's hip LX Factory, Anna introduced Thomas to her concept Salt & Wonder.


– I wrote the first story about Duque Brewpub as sort of a prototype for the writing style of the first issue. From there my role grew and evolved from writing to editing and more. Looking back, Lisbon was the perfect place to begin Salt & Wonder. It's such a magical place and it feels like we caught it just as it returned to international attention. When we returned a year later for our release party, we already had the impression the city was buzzing louder than the year before, says Thomas.


When digital meets analog
Salt & Wonder became the name of the magazine the trio decided to make. Salt searches for the unique and alive, and wonder is hungry for discovery and innovation. But it was not a traditional food and travel magazine they wanted to do, they wanted a unique portray of a place and at the same time highlight new culinary startups.

– We wanted to connect a place's history and culture with the modern "foodie-genre" you can find on Instagram today. By visiting a lot of cool places, meeting interesting people and telling their incredible stories. In the end, the reader should have a cohesive picture of the place, told in both a poetic and concrete way, says Stefanie.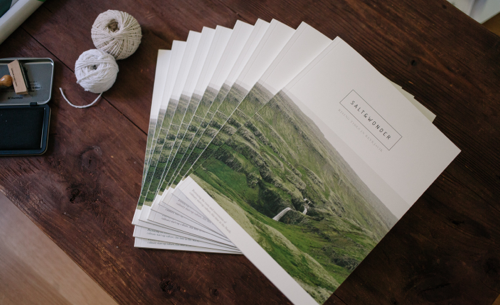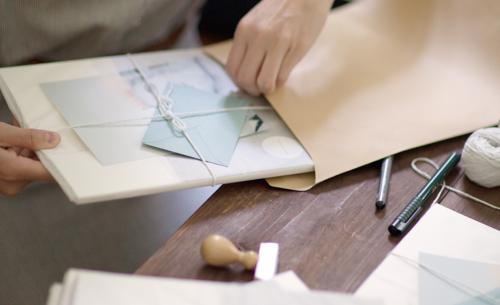 Printing the magazine on paper was an essential decision for the project. It was also a dream come true for the trio – to get something of their own in print.

– Paper has always been important to me, how it feels in hand, how light, smooth or soft it is. The white, creamy color. When the first issue was printed, and we held it in our hands for the first time, was an extraordinary feeling, says Anna.

A magazine in constant transformation
It has been crucial for the three of them to get an outlet for their innermost feelings, ideas, and creativity. They rarely meet in real life, but always have their Monday meeting via Skype, and they communicate regularly online. Their digital lives eventually end up in an analog project, which drives them and is something they love. They also use a very modern way of working with contributors when they need backup.


– We have an extensive network of like-minded creators all around the globe, who help us with everything from photo to design and writing. It gives them the opportunity to reach out with their work, and we get help with the project. The first time the three of us met in real life was actually on our trip to Reykjavik when the second project started, says Anna.


In the latest issue, called "Rising Tides in Reykjavik" – the trio highlights a city with both old mystic and new exciting startups. Their goal is to produce unique stories of people who would never be heard of, and experience fascinating places.


– Salt & Wonder is a project that gives us incredible freedom to create what we want and its impressive to see how it has evolved. We have no dreams of becoming the world's best – we want to do what we love and highlight people's different perspectives. Now we are looking forward to more exciting places to discover, says Stefanie.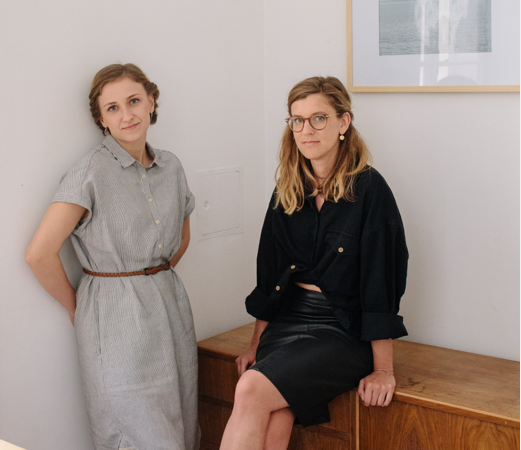 FACTS
Name: Anna Sarcletti & Stefanie Fellinger
Title: Art Director, Creative Director
Favorite material: Anna - Uncoated paper A4, Stefanie - Notebook
Favorite tool: Anna - InDesign, Stefanie - Pen
Web: saltandwonder.com