Sanaa Gateja
He fights poverty in Uganda through art
Uganda 20 Apr, 2018. Photos by Darlyne Komukama.


The mixed media artist Sanaa Gateja from Uganda created a technique where he is making beads out of recycled paper. He is known as "The Bead King" and helps villages in his home country and other African countries to gain additional income off the craft.
Sanaa Gateja has a long career in the art world behind him. His artistic talent has taken him all over the world, from Osaka in Japan, to Florence in Italy, and on top of that seven inspiring years in Great Britain. However, his trips always led back to his roots in Uganda. He started his career at the Ministry of Culture and Community Development. He began creating his own art and discovered single paper beads by accident when living in London.

– I taught art classes in London and one night I was going through some of the art rubbish bin and found a bead. I asked the class what it was and someone said it was a paper bead. I brought it home to study it, and soon after began making my own beads. I brought the skill with me to Uganda and haven not stopped making beads since then, says Sanaa.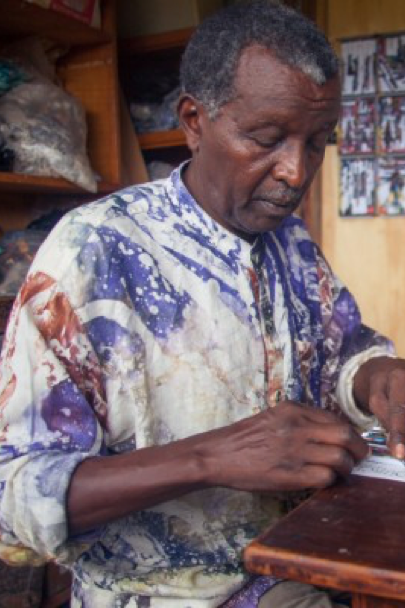 Sanaa says there is a big difference in the accessibility of paper in different parts of the world. When he started using recycled paper as his working material in Uganda, for example, Sanaa found Chinese Propaganda Magazines along the streets of Kampala. Sanaa says they were very colorful and glossy, perfect for making beads.


– In Europe, so much paper just comes through your door without any effort, commercial flyers, advertising pamphlets, etc. In Uganda, discarded paper comes in the form of books or brochures, political posters and calendars that make excellent beads. One time I got a lot of discarded press material from Obama's 2008 Presidential campaign. I made a large tapestry called CHANGE, and in 2010 it was exhibited at the Museum of Art and Design in New York, says Sanaa.
"My vision is to make art paper from a mixture of paper and bark cloth, of different thickness."

One bead with a huge impact
Over the years Sanaa's paper beads have turned into a National cottage industry. Sanaa tells the beads help women earn an extra income. For over 20 years, Sanaa has trained the youths in rolling many types of beads from paper, including Paper Mache. It is estimated that there are more than 50,000 people making an income from beads in Uganda alone.


– I work with a core group of seven assistants in my studio, and there are more than 50 women working part time from their homes. We produce art, wall hangings, art wear and home décor products. My vision is to make art paper from a mixture of paper and bark cloth, of different thickness. Bark cloth is a tree fabric only found in Uganda, says Sanaa.


Paper-bead creation has also started in other countries like Rwanda, Kenya, Tanzania and South Africa. Sanaa believes that unique paper techniques will employ many more people and make a bigger impact worldwide. Sanaa has been awarded the Bayimba Honours in 2016 for philanthropic work, a prize for making a difference in his home country with his paper beads.


At the center Kwetu Africa Art and Development, Sanaa teaches trainees from the country who come to stay for a week at a time. The trainees later return to train others in villages to teach others, where Sanaa also visits to make sure that standards and quality is kept.


– The process begins with intensive bead-rolling. The beads are treated with organic glue and vanish and then weaved together into strips. During their stay, the trainees are exposed to the bead techniques as well as the selling and marketing process in Kampala. Export is another aspect of selling, which can make a huge difference to people's lives, says Sanaa.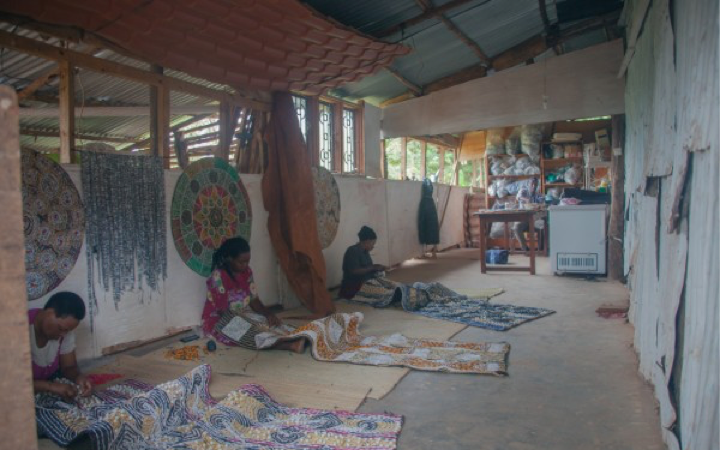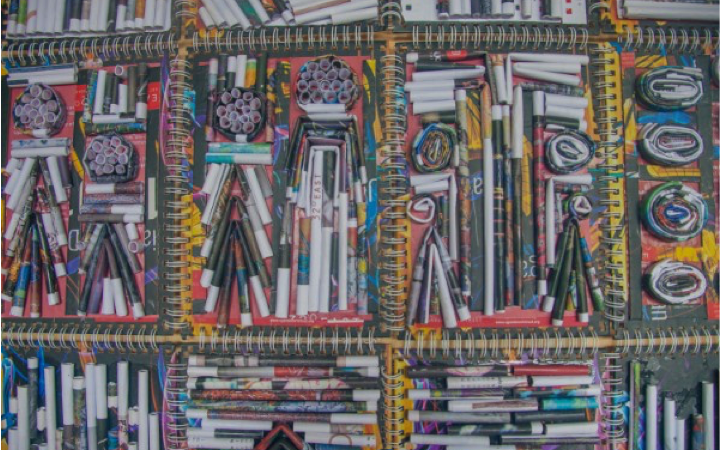 Recycling is key

Sanaa explains that every bead has a lot of character. It is a small sculpture usually made of old school books or material from thrift shops. He underlines the importance of recycling and that it is necessary considering the situation in the world today. He also wants to highlight that people in African countries have always used environmentally friendly methods that more people should follow.
– We should focus on what we can do for others rather than ourselves. The more we consume, the more we should recycle. My main material is recycled paper. To others' it may look like rubbish, but to me, every object has its own story and evokes a feeling, says Sanaa.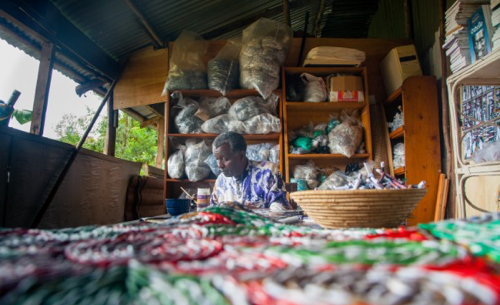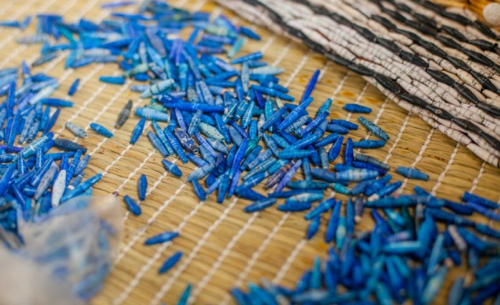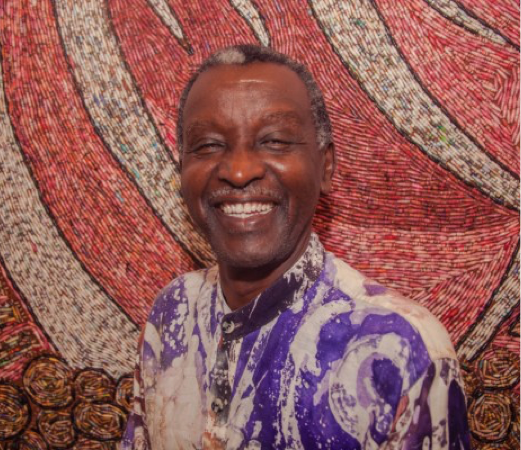 FACTS
Name: Sanaa Gateja
Title: Mixed media artist

Favorite material: Bark cloth, it's a tree skin turned into fabric.
Favorite tool: Scissors are very key in my work.