Sarah Mo
The artist who makes book art a challenge
United States 29 Aug, 2018. Photos by Virginia Roberts.


She is an artist with a love for paper and book art. Instructional designer, animator, and graphic designer Sarah Mottaghinejad, from Seattle, started the challenge #areyoubookenough with the goal of building a community and getting more people to create book art. To Sarah, book art isn't just a passion – it saved her life.
When Sarah first started out with book art she felt that she had found exactly the right expression for her. It gave her the opportunity to tell stories and talk about things she never had talked about before. The art form helped her to express difficult feelings - things that were painful and hard to even think about. At the same time, it gave her the chance to celebrate the beauty in life.

Sarah started to take interest in books as an 11-year-old. She got inspired by people who made books and wondered how to make one herself. When she got older, she searched for information about bookbinding and book art, but could only find one website that covered it.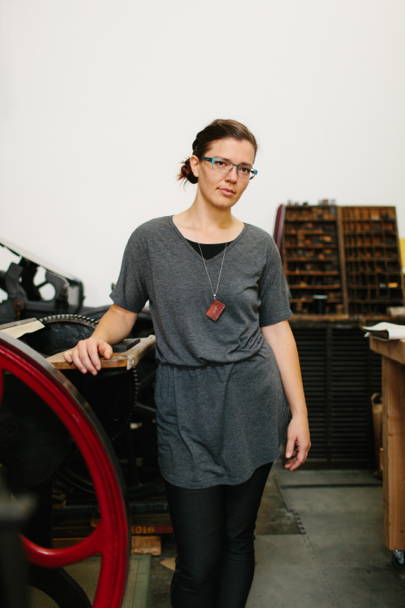 – This was before Google was a household name, around 2003. There was almost nothing published about book art, which was a big disappointment for me. And the one website I eventually found was exclusively about unbinding, washing, and rebinding an old book. It was far more academic than what I was looking for, Sarah says.
"From my point of view, everyone's a winner! for people to actually design and make a book in such a short time frame is remarkable"

Printing and Binding with Ink and Awl
Sarah binds books and letterpress prints under the press name Ink and Awl. She eventually was able to learn a little about bookbinding in a class in college, and later found the Center for Book Arts in New York City where she volunteered one day a week for three years. She learned everything she could about bookbinding and then letterpress printing and printmaking.


Eventually, people started to find her on Instagram and she got requests from customers who wanted to buy her books or have her make wedding invitations. Sarah binds custom photo albums, and she still continues to make book art for herself.


– I always have millions of ideas about projects I'm doing or want to do. The hard thing is to boil them down into something doable. Another thing is that the ideas have to be good enough to be interesting for a long period of time, since I can work on a project for over a hundred days. Right now, for example, I'm working on a very large piece: an accordion book of woodcuts that will be 8ft x 36ft when it's finished, Sarah says.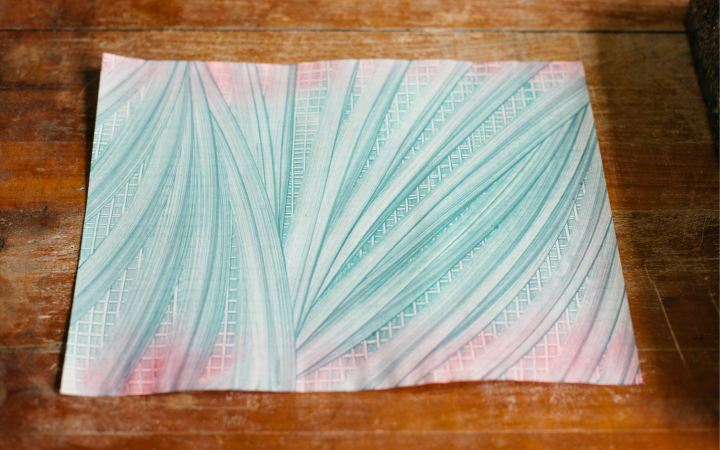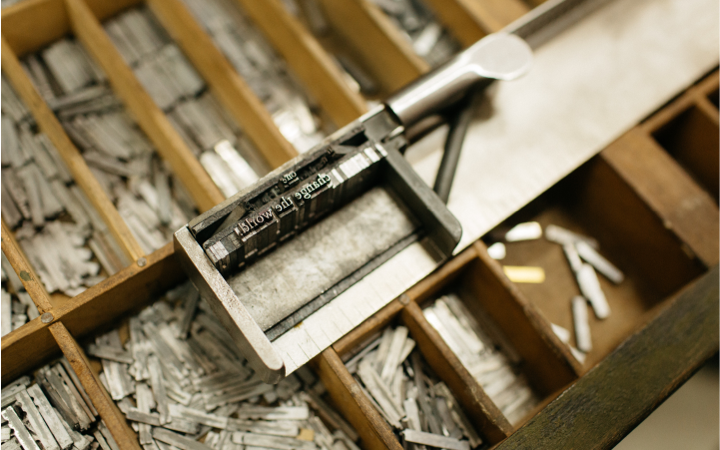 The #areyourbookenough-challenge
Over time, Sarah developed a number of followers on social media, from artists, writers, and bookbinders, to students and bookworms. She felt the need to start a community for them all – a way for them to make meaningful connections, exchange ideas, and get inspired by each other. So she created the challenge #areyoubookenough on Instagram, where the first challenge was launched in January 2017 with the theme 'light'.
According to Sarah, she thought there would only be a handful of participants, but was surprised and overwhelmed when she realized how many followers had accepted the challenge.

– In the first challenge there were around 20 participants, and the list has grown to 380! It was completely unbelievable how many people actually thought this was a fun thing to take part in. And we received so many beautiful books, in all shapes and colors, both large and small. One month, there were over 120 books made, and none of them look the same, Sarah says.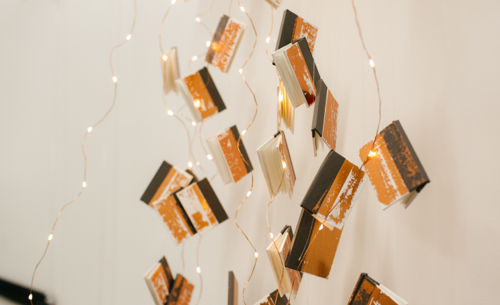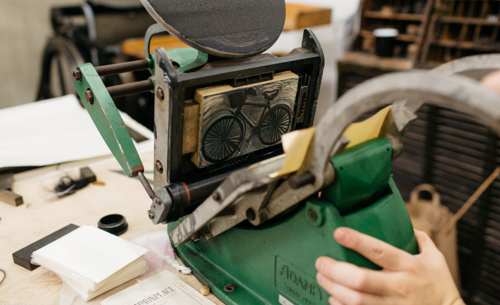 Sarah loves everything that involves book art and wants more people to discover the beauty of the art form. Those participating in the challenge don't need any specific knowledge or exceptional experience or skills - they only need to be able to make a book in a month.


– To many, this challenge is a starting point. They finally have a forum to realize the book they always wanted to make. And the more challenges they accept, the better they become, even though the end result isn't the most important thing. What is important is that we have found a place where we can inspire and challenge one another, Sarah says.


There are no winners in the challenge, even though one of the rules is that at the end of the month every participant must publish a photo of their creation on Instagram, and then choose nine other favorites, and post them online.


– From my point of view, everyone's a winner! For people to actually design and make a book in such a short time frame is remarkable. When you then post your nine favorite books, you are also celebrating the other participants and helping to share beautiful art, Sarah says.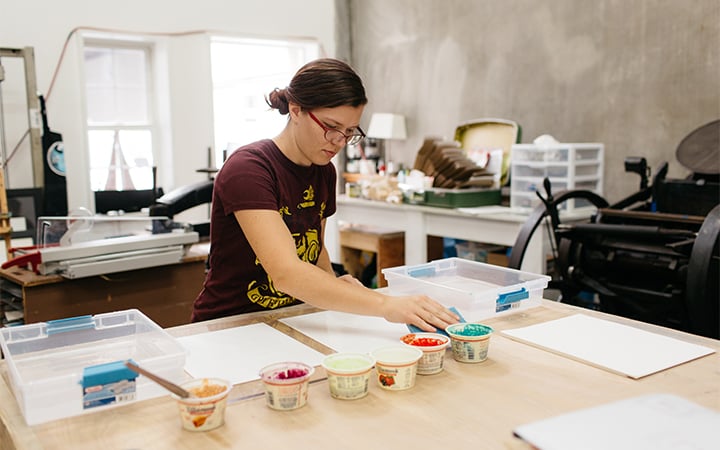 Book art saved her life
For Sarah, book art is more than just a passion and a way to express herself. In a way it even saved her life. She went from feeling sad and having difficulties talking about problems and painful things, to finding a unique and beautiful outlet for her innermost feelings and needs, through art. The most important things for Sarah are her family, her home, and her art - and those three things combined give her life meaning, purpose, and direction. On top of that, her art let her work with her all-time favorite material – paper.


– I'm a paper addict! And I completely love everything to do with paper. Plain or patterned, white or colored, handmade or machine-made, linen, wool, cotton, stone, silk, bamboo, and tree. Every little scrap of it is a scrap of a story waiting for you, Sarah says.


For seven years, Sarah dreamt of building a center for book arts - and now that dream has become reality with Editions in Seattle. Her next dream project that she is hoping will come true involves towering white paper installations.


– I like my life very much as it is. One of the things I hope for, though, is to convince someone with a very large building to let me make my towering paper installation in it. Let's see what the future will bring, Sarah says.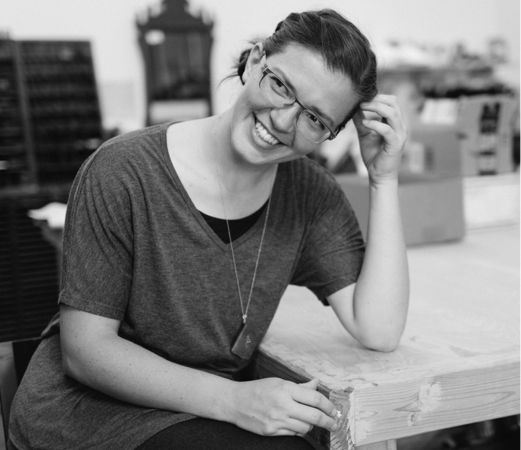 FACTS
Name: FSarah Mottaghinejad
Title: Book artist
Favorite material: Cave paper, handmade in the Midwest
Favorite tool: Bone folder
Web: inkandawl.com