Bee Saving Paper
Queen bee makes a paper that can save lives
Poland 15 Oct, 2019. Photos by Jakob Larsed.
The items in the photos are made from paper produced by
Beautiful Paper and produced by Paperina, Joanna Malik Design.
The bee population are on the verge of extinction. Without them, human life would be extremely difficult, as Charles Darwin expressed it. Anna "Queen Bee" Gadecka, from Poland, is the founder of Bee Saving Paper – a paper that can be used for many products – and work as an energy kick for exhausted bees.
A few years ago, the creator Anna Gadecka noticed more and more bees laying around on the ground. Lots of them were dead, others were struggling. She started to put the bees aside so nobody would step on them, and the observation made her wonder if there was anything more she could do for weak bees. After many years of rapid industrialization and unprecedented urban development, bees have to fly much further in search of the plants they need. The long trips can be life-threatening for them, and might eventually lead to the extinction of the whole population. If we don't have bees – we may lose all the plants that they pollinate, all of the animals that eat those plants and further on up the food chain. In other words – it would be devastating for humans.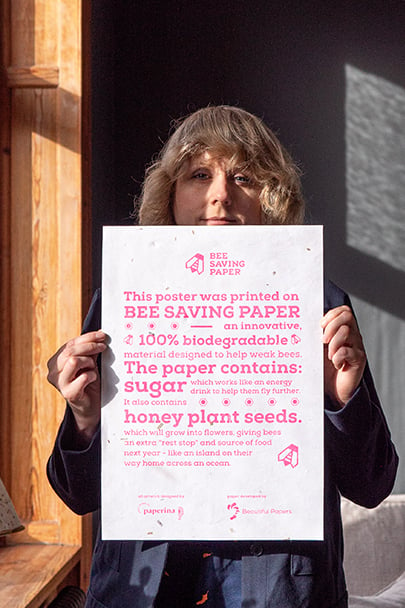 After Anna's observation, she started to dig the internet and found out that you actually can save dying bees by giving them a drop of sugar water.


– If you give the weak bees a drop of sugar water it will make them stronger and they will be able to fly a bit further. I thought to myself – a sweet business card, for example, made with sugar, would perhaps be helpful. And with this inspiration I went to my colleagues at the agency I worked for back then and we started the project Bee Saving Paper together, says Anna Gadecka.
"The paper is perfect for packaging, price tags, greeting cards, bags and much more"

Started with a prototype
Anna and a couple of other creatives, Tomek Bujok, Michal Sek and Karolina Pietrzyk, started a case study which resulted in a first prototype in March 2018. The first paper was made by the company Manufaktura Papier. The Bee Saving Paper contains a unique form of energy-rich glucose that is appetizing for bees but doesn't make the paper sticky – thanks to a special kind of sugar which can be dissolved into water form. Only a half of a kilogram of this paper paste is enough to feed several thousand bees. Bee Saving Paper is made of 100 percent biodegradable material specifically designed to reinvigorate exhausted bees. Not only will the paper act as an energy kick for the bees – the paper also contains honey plants seeds which will grow into flowers, giving bees an extra "rest stop" and source of food for next year. Anna Gadecka is the founder of the product, and since March 2018 she has been working on her own trying to develop a commercial product.


– A prototype and a real thing are two different stories. Hopefully, I found people who could help me produce a commercial version of the product, and today, brands can purchase the product for different purposes. The paper is perfect for packaging, price tags, greeting cards, bags and much more, says Anna Gadecka.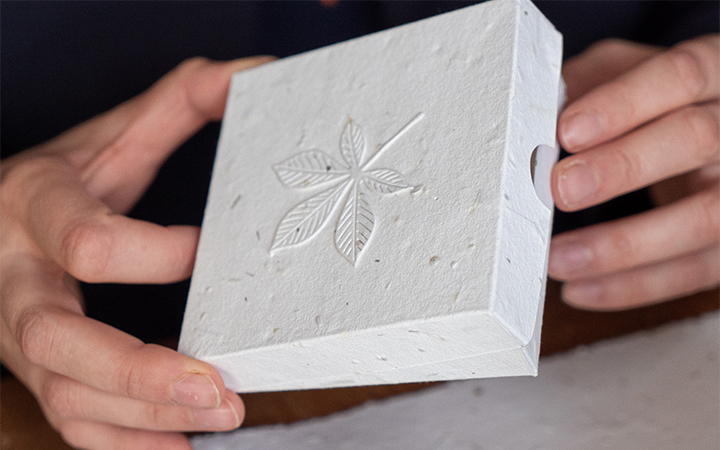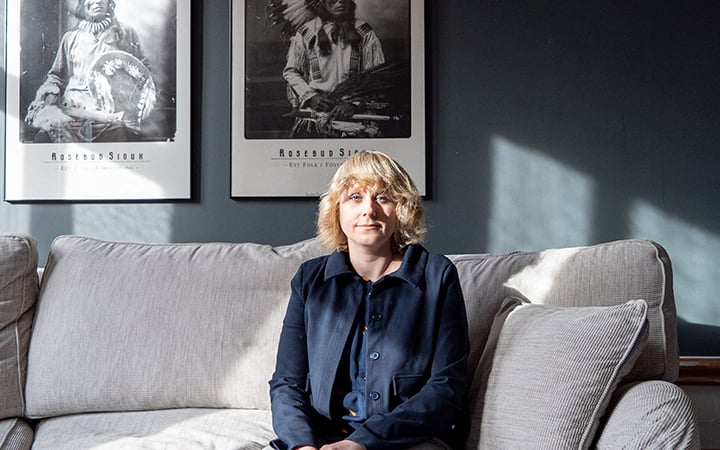 A kick-start for the bees
Recently, Anna quit her job at the advertising agency to be able to work full-time with Bee Saving Paper. She felt that she wanted to focus on her company and her passion, and complete her mission to save the bees. Besides selling Bee Saving Paper, and make the product even more commercialized, she wants to raise awareness about the bees. In the future, Anna is planning a kick-start campaign to get more attention for the product and she also wants to make the paper completely tree-free.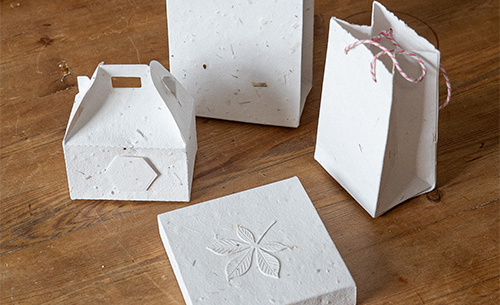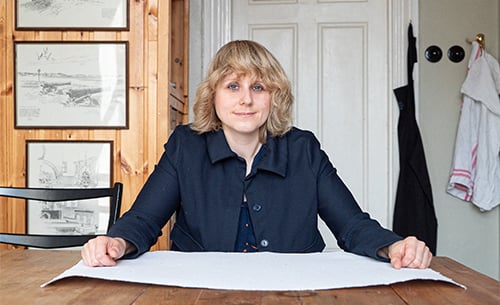 – Since the product was launched, I have really seen it inspire people to try to help bees. Maybe not everyone will go out and save them after exploring the product, but perhaps they will start thinking about bees and how important they are. If my product can make some kind of change for bees it would make me really happy, and I look forward to what the future has in mind for both me and the bees, Anna Gadecka concludes.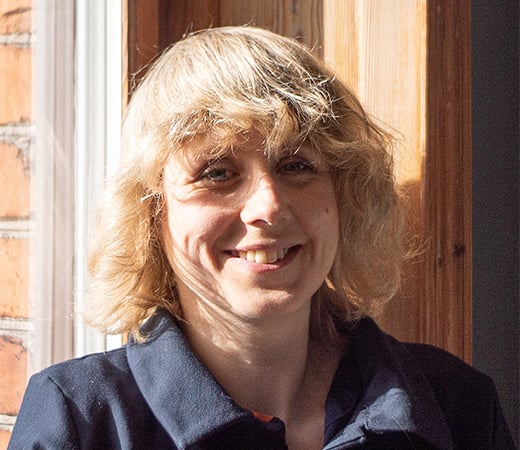 FACTS
Name: Anna Gadecka
Title: Queen Bee at Bee Saving Paper
Favorite material: Bee Saving Paper
Web: besavingpaper.com