Chiamonwu Joy
Chiamonwu Joy's hyper-realistic artwork celebrates Nigerian culture
Nigeria 29 Mar, 2019. Photos by Chiamonwu Joy Art.


Every one of Chiamonwu Joy's artworks tells a story. With her hyper-realistic charcoal drawings, she portrays the early history and culture of her homeland Nigeria and the Igbo people. Her art is so similar to real life that most people think they are looking at photographs.
Chiamonwu's creative process rarely changes. She makes both small and large drawings and everything starts with her picking out people to portray. She dresses the models herself, and explains the story she wants to tell. She brings the customs and the accessories together - the shells, cowries and beads - to create the perfect outfit for the story. When she starts working with the charcoal it can take up to six weeks to finish each piece.

– I have always been fascinated and proud of the rich culture and traditions that the Igbo people in Nigeria have. Due to technology and the advance of westernization, the rich traditions, culture and ethical values of the Igbo people are slowly dying out. So, I made it my duty to preserve them the only way I know how – through my drawings, says Chiamonwu Joy.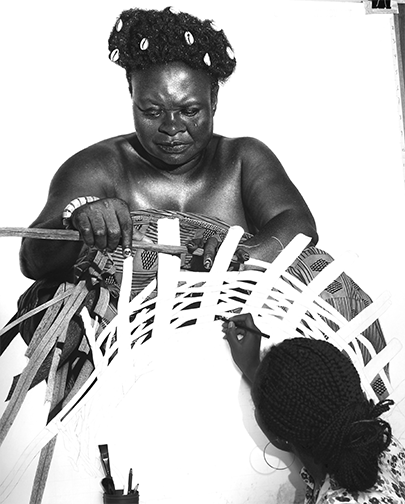 "I really love hyperrealism since I feel that people can connect to my artwork in any way they want"

Nigeria is widely known for being the most artistic country in Africa. It certainly has the highest number of artists, galleries, exhibition events and art exposure. Hyperrealism is a popular genre in Nigeria, and Chiamonwu is one of its most well-known proponents.
– We have so many hyperrealism artists and artists that work in different genres. I really love hyperrealism since I feel that people can connect to my artwork in any way they want, both historically, culturally, emotionally, spiritually and even psychologically, says Chiamonwu Joy.
Self-taught artist
Chiamonwu has been an artist for the past five years. She first started by drawing cartoons, but soon realized she wasn't very good at it. However, her passion for making art was too strong to let go – so she practiced and later advanced to drawing life-like drawings which later developed to Hyperrealism. She found talented hyperrealism artists on Instagram, and started following their processes and techniques.
– To learn more about the genre, I saw many tutorials which really intrigued me. I began to practice and today I would say that I'm very good at it, and I'm completely self-taught. If you are fascinated and dedicated you can come a long way towards pursuing, building and developing a talent, says Chiamonwu Joy.
Since then, Chiamonwu has had a handful commercial assignments, such as being part of an exhibition called "Insanity" in Lagos in 2016. She has also been interviewed by TV stations, newspapers and magazines all around the world after her artwork went viral on Twitter about a year ago.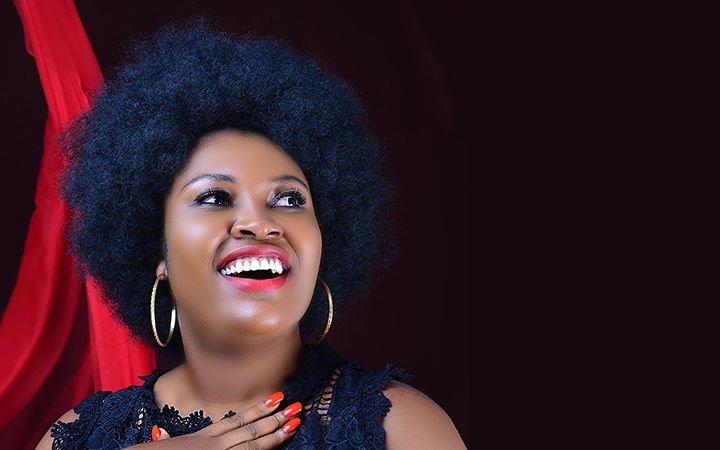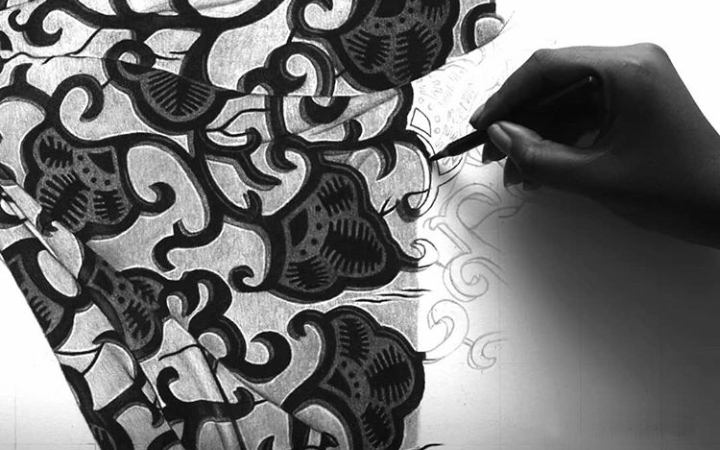 Her artworks going abroad

Chiamonwu says that the hardest part of working with graphite powder and charcoal pencils on paper is that you need to have the ability to control the spread of the graphite and the charcoal. Paper is also a fragile medium to work with, compared to tougher materials like canvas or metal.
– You need to handle the piece with extra care when drawing on it. I have now come to a place in my work where I have mastered the art of using charcoal, but it's definitely a long learning process, says Chiamonwu Joy.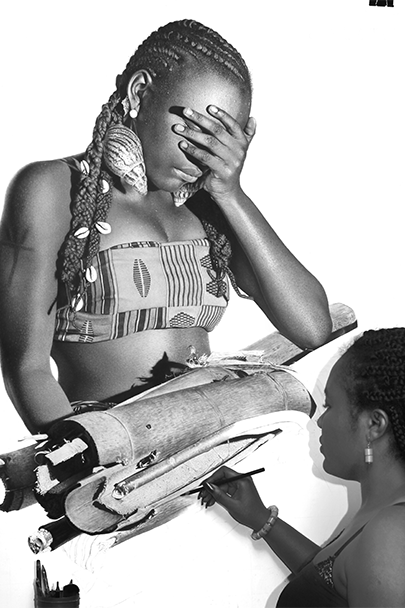 Chiamonwu's artwork is starting to be recognized all over the world - and soon they will be shipped of to Nashville, Tennessee, as a part of a group exhibition.
– I really look forward to what the future has in store for me. I see myself having a decent gallery representation and art consignment with reputable galleries – and also attending more art shows and fairs, says Chiamonwu Joy.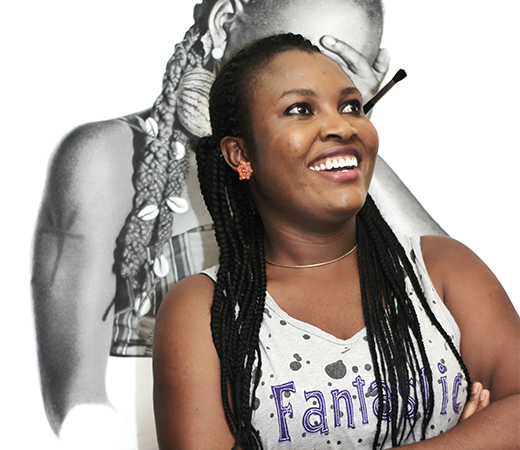 FACTS
Name: Chiamonwu Joy
Title: Hyper-realism Charcoal Artist
Favorite material: Charcoal and Strathmore Paper
Favorite tool: Graphite, Contè a Paris charcoal pencil, Tombow mono elastomer eraser, I headed eraser, cotton buds and blending stumps.
Web: chiamonwu.com