Fia Lotta Jansson
Making the ordinary extraordinary – letters that make you look
Sweden 19 Nov, 2019. Photos by Adam Bassari.
Situated in central Stockholm, Sofie Björkgren-Näse has worked as a professional lettering designer for the past seven years. She is the founder of Fia Lotta Jansson Design and she transforms common letters into something that makes people stop and look.
Video on YouTube: youtu.be/kryRvs32n7k
How do you make something exciting out of something as ordinary as letters? Ever since Sofie Björkgren-Näse was a child and fell in love with the shape of letters she has experimented with ways of transforming those shapes into something more exciting. The love grew to a passion and eventually into a professional career. Nowadays she provides both big companies and private clients with unique and custom hand-drawn logotypes, product designs and whatever else that can be illustrated with letters.
– Somewhere along the way, I realized that I was good at recreating someone else's vision of a logotype and make eye-catching illustrations of letters. That's when I decided to try to make a professional career out of my passion, Sofie says.

Love of sharing creativity
Originally from Österbotten in Finland, she moved to Stockholm with her family in 2012 in order for her husband to work as a music producer. As Sofie's career as a lettering designer took off, she moved into Rithuset in central Stockholm where she shares office space with other illustrators and designers. Apart from that, she regularly hosts workshops to share her knowledge with curious attendees.


– My first advice to anyone who wants to try lettering is just to start drawing. Everybody knows how to write traditionally shaped letters. If you start by drawing that and use your curiosity and fantasy, you can quickly create something very nice, Sofie says.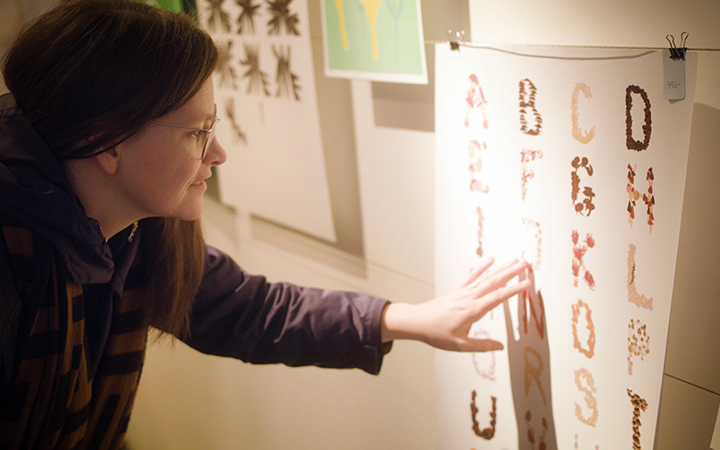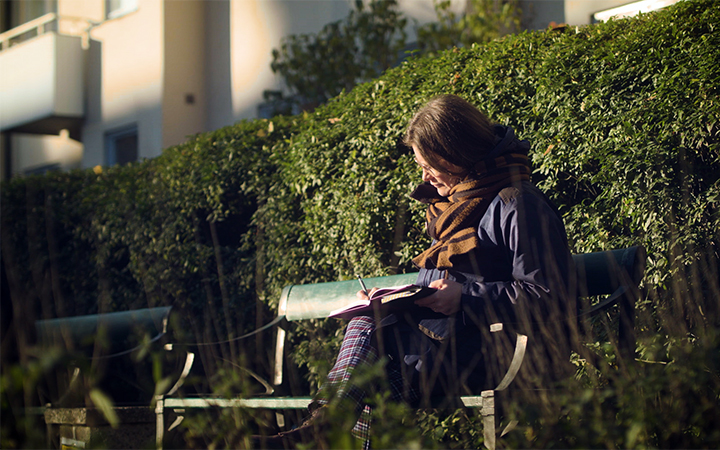 The nickname, Fia Lotta Jansson, was given to Sofie by her mum when she was four years old. The name never had any particular meaning and was never used by anyone else besides her mum and a neighborhood friend. Around ten years ago, as a grown-up, Sofie revived the name when she started a blog and it's also been used in her other business endeavors, for example when she sold vintage clothes as Fia Lotta Jansson Second Hand. For the past seven years, it's been Fia Lotta Jansson Design and it seems like it will stay that way for the foreseeable future.


– I'm very grateful to be able to work full-time as a lettering artist. I've never studied this and don't have a degree in graphic design. It's all been hard work and curiosity that brought me here. If you love something enough and are willing to put in the work you will eventually become good at it, Sofie concludes.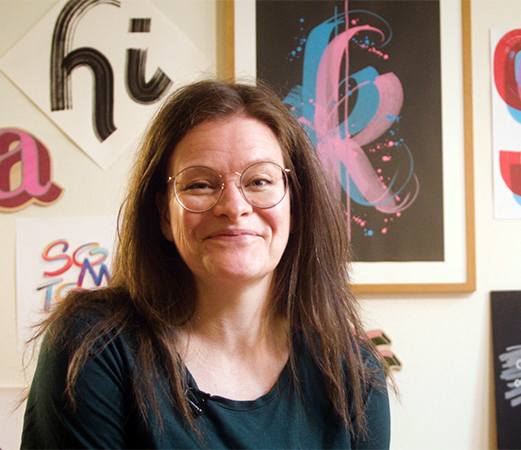 FACTS
Name: Sofie Björkgren-Näse
Title: Lettering artist
Favorite material: Paper
Favorite tool: Pen
Web: fialottajansson.com