Print and Education
The power of paper in a most digital time
Sweden 10 Dec, 2019.
Photos by Daniel Ekbladh, Yrgo & Brobygrafiska.
Why do universities and schools still teach printmaking when some people think print is dead? Meet Linn Ahlbom and Marie Kalmnäs from Yrgo – Higher Vocational Education in Gothenburg, and Lukas Engqvist from Brobygrafiska in Sunne, in Paper Passion by Arctic Paper. They all share an interest in printmaking and see a trend in old printing techniques, even though it for a long time has been predicted to be completely replaced by digital tools.
The new generation is going to be brought up in a very digital era, with cellphones in their hands from an early age. Statistics from the yearly Swedish report "The Swedes and the Internet" shows that every fourth baby uses the internet, and half of all toddlers (2 years) use it daily. But even if we become increasingly digital and use online services and modern devices more frequently – there's also a trend for the opposite, a more tactile way of life. This can for example be seen in the printmaking industry, where many old techniques have been replaced by digital alternatives, but where people in the business now see a trend among young people who are starting to get interested in traditional techniques.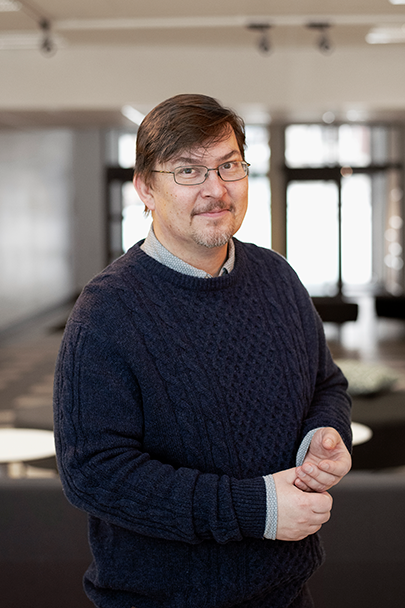 – The old is the new new. People are looking back to basics, start questioning what will happen in the future and so on. We're looking for our roots, and paper is one of the roots for much of the development, paper is an old way of communication. Without paper we would never have had the digital age. Paper is so central for the society that we have today. And nowadays, the screen is always in people's presence, so the digital become so everyday that paper is what becomes special, says Lukas Engqvist, lecturer at Brobygrafiska.
"It's the tactility of the paper that really gets people going."

The power of paper
Brobygrafiska in Sunne, in Sweden, has a lot of different courses in the printmaking area. Their main courses are Packaging Design, Graphic Design/Technician and Visual Graphic Communicator. Lukas Engqvist has been in the industry for a long time and has seen the changes happen around him. For him, as a lecturer, it's important to teach the students to make the most out of the paper, an inspire them to try different techniques.


– I want the students to understand and respect the limitations of different media – like different paper stocks and different printing techniques. I also help them understand that you want to print with different technologies to make the most out of the paper. If you for example put an uncoated paper in a laser printer, it will always be glossy when you print it 100 percent black because it's the ink that's making it glossy, says Lukas Engqvist.


Lukas further explains that when he gets something that is printed, he can interact with that on a physical ground and he thinks we in general are short on physical meetings in this generation. That's why paper becomes such a powerful material.


– It's the tactility of the paper that really gets people going. First time a student will pick up something printed, where you actually can feel the craft – they will be blown away, he says.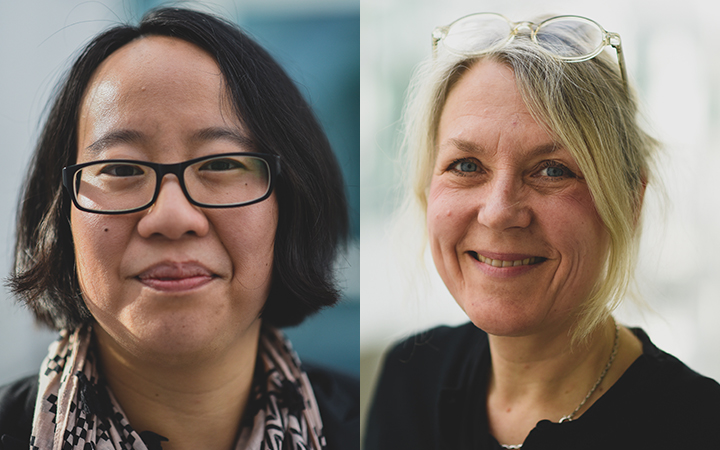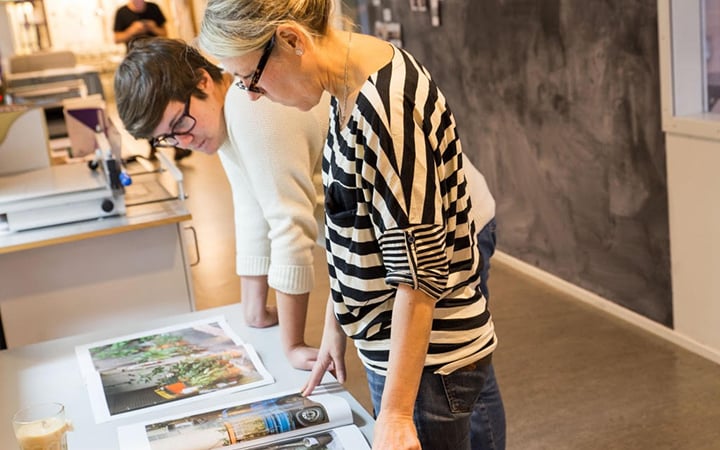 Always a need for knowledge in print
Printmaking is still a very relevant subject to teach and to learn, since we use a lot of printed objects in our everyday life – like different packages, posters, business cards, bags, price tags etc. And even if we consume a lot of digital communication, there will always be a need for physical handicraft. Linn Ahlbom and Marie Kalmnäs both give lectures at Yrgo in Gothenburg. Linn at the program IP Graphical Production and Design, and Marie at Digital Design. Between them they have over 30 years of experience in the creative industry, and they share an interest for graphic design, printmaking and paper – and both love the feeling of a handcrafted and printed product.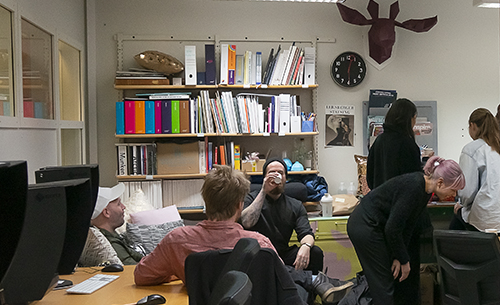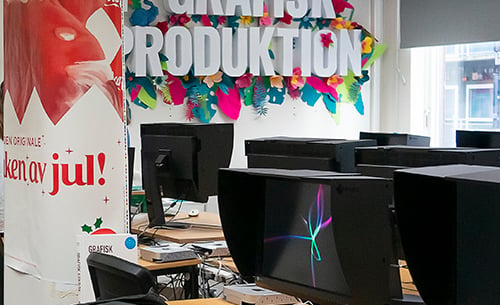 – If you look around, there are still quite a few printed things surrounding us. I find it fascinating that people try to claim that print is dead and yet, if they were to look around, print is literally everywhere! So, there is a need for it. I also think people love the way print has a beginning and an end, if you make something digital you can go on and on, and change, add and redo in eternity, says Marie Kalmnäs.


– The industry is under great change, but it has always been. The print industry will keep on evolving as different techniques and machinery come and go, but the need for knowledge and education within the field remains. As a creative you either need to have technical control over your file delivery, or you need to get help from someone who does. Because when you push paper to work well for you it's truly a remarkable thing. It exists in time and space as a solid object with it's own tactile character, weight and even smell, Linn Ahlbom concludes.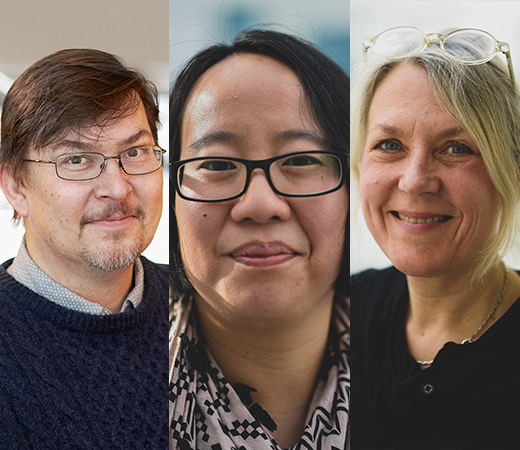 FACTS
Name: Yrgo – Higher Vocational Education in Gothenburg with more than 1,700 students a year & Brobygrafiska in Sunne established in 1992, together with Tetra Pak.
Web:

yrgo.se