Bruno & Dimitri Sonderegger
The sky is not the limit for the Sonderegger's
Switzerland 1 Dec, 2020. Photos by Beat Belser.


It all started with envelopes for x-rays back in 1966. Today, the family owned Sonderegger AG is one of Switzerland's most well-known production companies with clients such as Volvo, Bvlgari, Alfa Romeo and UEFA. According to the skydiving CEO Bruno Sonderegger the keys to success have been their passion for nonverbal analog communication and deep knowledge of paper.
With a small machine that he built by himself, the founder of Sonderegger AG – Ernst Sonderegger – started to produce big-sized envelopes back in the 1960's. The envelopes were specifically used for sending and protecting x-rays, and the customer base was primarily hospitals in the north of Switzerland. Ernst's son, Bruno, studied print engineering in a town called Lausanne and had a profound interest for business, art and graphic design. To apply for the INSEAD Business School in France Bruno had to have a minimum of two year's experience – that's when he began his journey at the Sonderegger company in 1986.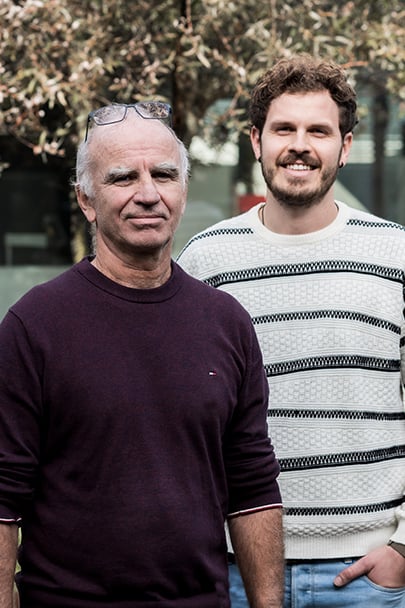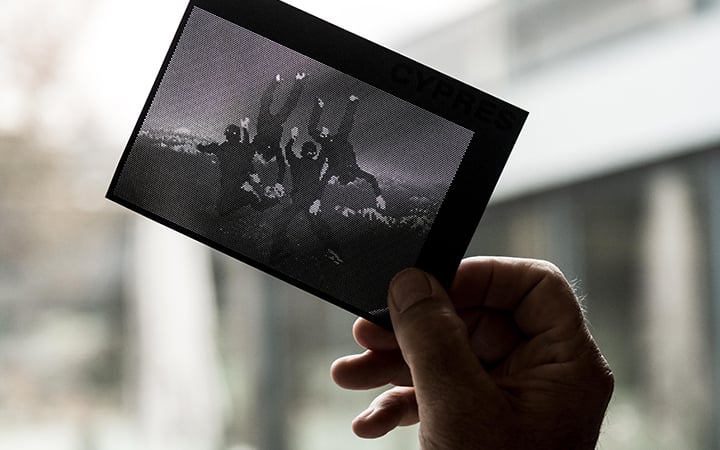 In the beginning, Bruno skydived more than he worked, since he also wanted to improve in the national skydiving team. However, during his first years the company managed to double the turn-over and at the same time increase the client base, from 80 hospitals to 200.


– Then and there we realized that we needed to invest in a bigger building and make a completely new strategy for the whole company. We understood that x-rays would be stocked digitally in the future. So, as a 28-year-old I took over the business and went into high-quality envelopes, press-folders and ennoblement like embossing, hot-foil stamping and laser-cutting, says Bruno Sonderegger.
"It's just amazing what kind of transformations you can do with paper."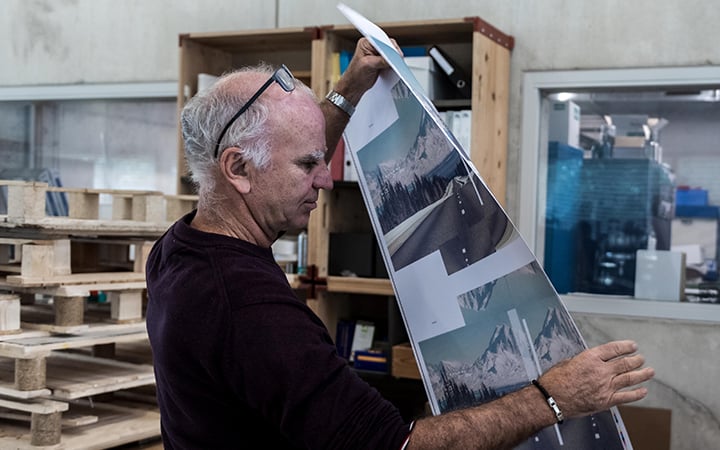 The new generation of analog
Five years ago, Bruno's son Dimitri followed in his father's footsteps and began his career at Sonderegger AG. Dimitri had just started studying economics, when an opening at the company came up. Today, he wouldn't dream of a different work situation, he loves that he and Bruno both can be CEO and colleagues, father and son, and simply two employees having a beer or skydiving together. They both share an interest in nonverbal communication and a passion for paper, and are both thrilled of what the future for Sonderegger has to offer.
– We have a super team, with a mix of different backgrounds, which makes it really interesting to work here. But there are still so many things we can challenge ourselves with. We always attempt to find new ways and possibilities to break the borders in ennobling paper for example. It's just amazing what kind of transformations you can do with paper, says Dimitri Sonderegger, and Bruno continues:

– Even if it's hard to predict, I see a great future for the analog communication. I have never seen a digital communication where a costumer came back with a feed-back like, 'how gorgeous'. We need something to touch and feel. I grew up with paper in my father's factory and I intend to continue using paper hoping that the future generation will do the same, Bruno concludes.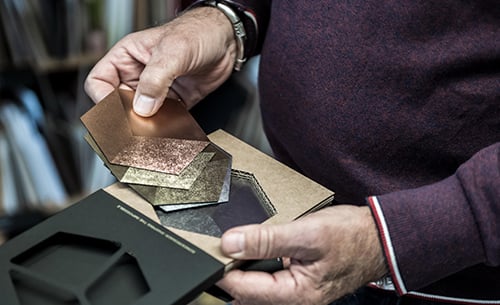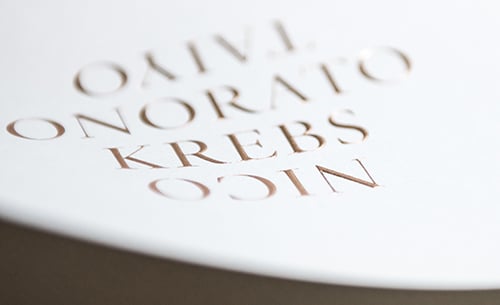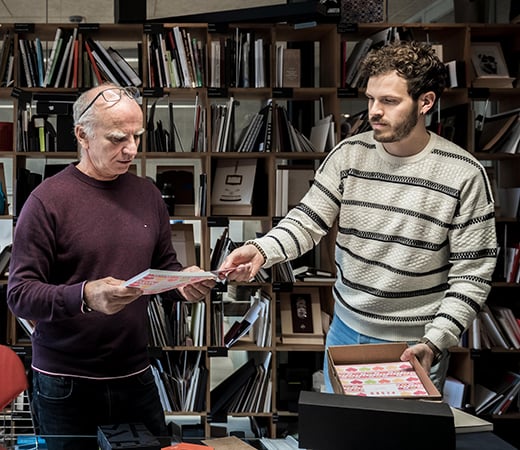 FACTS
Name: Bruno & Dimitri Sonderegger
Title: Paper Ambassador/CEO vs. BSC Bachelor of business administration
Favorite material: Natural paper vs. Munken Polar Rough
Favorite tool: Japanese Screw punch
Web:

sonderegger.ch/en