Finsta
From paper to street walls and fine halls
Sweden 25 June, 2020. Photos by Jonathan Eyre & Eskil Blohmé.


During the last 25 years, the multidisciplinary artist Finsta's art have spread from the pages of his sketchbook to the walls of his native town in southern Sweden and beyond. Today he gets commissioned by global brands and exhibits his artworks all around the world.


Video on YouTube: youtu.be/NLodjr2CaLE
With a career spanning back to 1993, when he as a fifteen-year-old made his first public graffiti painting on the walls of a fraternity in his hometown Lund in the south of Sweden, the name Finsta has long been well-known within the graffiti community. In the last decade, as public acceptance for the artform has increased, his eye-catching, often humorous, artworks have caught the attention of a wider audience with commercial commissions and international exhibitions as a result. Even though he's mostly known for his work with spray cans, every project begins with a graphite pen and piece of paper.


– Everything starts as a sketch. I've been drawing for as long as I can remember and that has informed my expression. When other graffiti artists did letters and tags, I've always done characters. It helped me develop my unique style at an early age, and today I benefit from that. Like any brand, you want to be easily recognizable, Finsta says.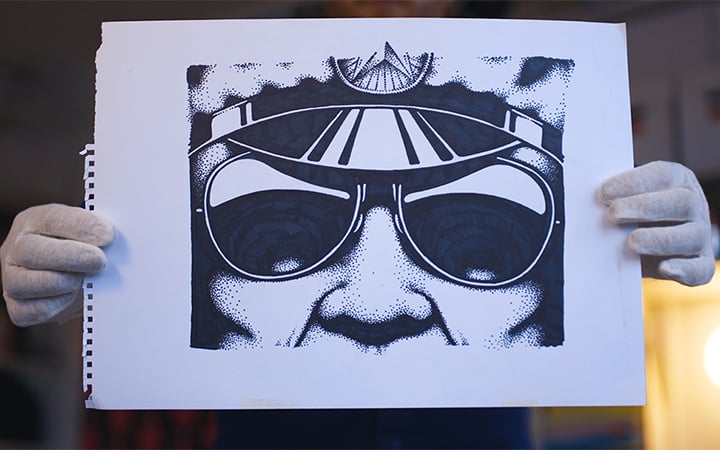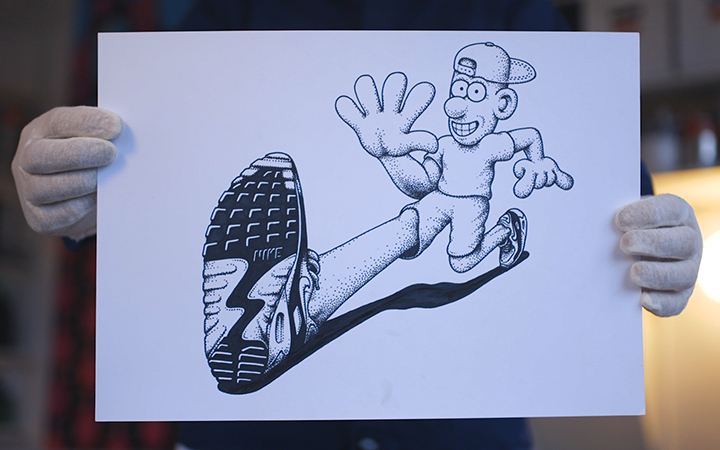 Accessible art open doors
When sketching, he uses simple, notebook paper since he doesn't like the pressure of possibly wasting quality material if he wouldn't be satisfied with the result. Sometimes the sketch gets transformed into a print for an exhibition somewhere around the world, other times a mural or clothing design. Growing up, Finsta felt annoyed with complex art that people struggled to understand and wants his art to be accessible to all ages and genders. That might be one of the reasons that he's been commissioned by global brands like Absolut Vodka, Burton and Nike. The recognition gives him some validation as an artist and opens doors to working with new clients, but he doesn't like to create for others solely.


– When working on my own projects, I'm freer and can concentrate on bringing new ideas to the creative world. At the same time, the restrictions that come with working for big companies can force me to develop my art in interesting ways. So, I like the mix of doing both, but I'll never compromise with my expression and do things that make me uncomfortable, Finsta concludes.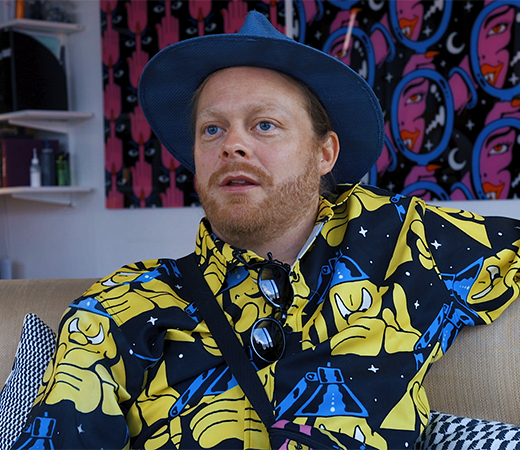 FACTS
Name: Finsta
Title: Multidisciplinary artist
Favorite material: A blank concrete wall
Favorite tool: Black spray can