Ida Gerdemark
The paper artist with dreams of another century
Sweden 9 Oct, 2020. Photos by Eskil Blohmé, Jonathan Eyre & Peter Magnusson.
A burnt-out truck made her discover paper and a century-old house is forming her artistic expression. After spending years exploring the potential of white paper, Ida Gerdemark now wants to take her art in a new direction by bringing color to past times.


Video on YouTube: youtu.be/QpOUsnjAbRY
Back in late 2012, Ida Gerdemark was on her way home to celebrate Christmas with her parents in her childhood home in Uppland, when the truck that she was traveling in suddenly caught fire. She escaped unharmed, but the fire destroyed everything Ida had brought with her. Her computer had been in her luggage and in it, her university-project revolving around textile patterns. With only a few months left of her 3-year candidate degree in Form and Design at the University of Linköping, she had little time to come up with a new project.

– In my parents' house I found papers in different colors that I used to cut out different shapes and patterns before attaching them on a big canvas. In the process, I fell in love with paper and has kept to it ever since.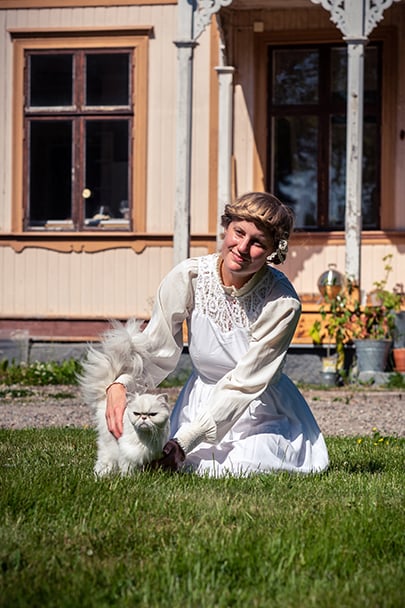 For the past years, I've solely worked with white paper; I like the structure of it and how it looks when formed into shapes and patterns. But with that said, I've recently rediscovered dyed paper and will mostly work with that for my coming project, says Ida.

Paper and braids
Her rekindled love for dyed paper is the result of Ida moving into the countryside house in 2018. Built in contemporary fashion in 1892, the aesthetics of the house has inspired Ida to explore art forms that were popular around the time of the turn of the last century when the house was built. This fall she's relaunching her company with the new name Papper & Flätor (Paper & Braids), where Art Nouveau-inspired paper cuts will play an important part.
– The house will work as the base for my forthcoming project that revolves around Art Nouveau and will feature art, books, online courses and workshops about paper art and my other passion – hair braiding. I've also launched a podcast together with a friend called Sekelskiftessystrar where we discuss the life as creators in the countryside, Ida concludes.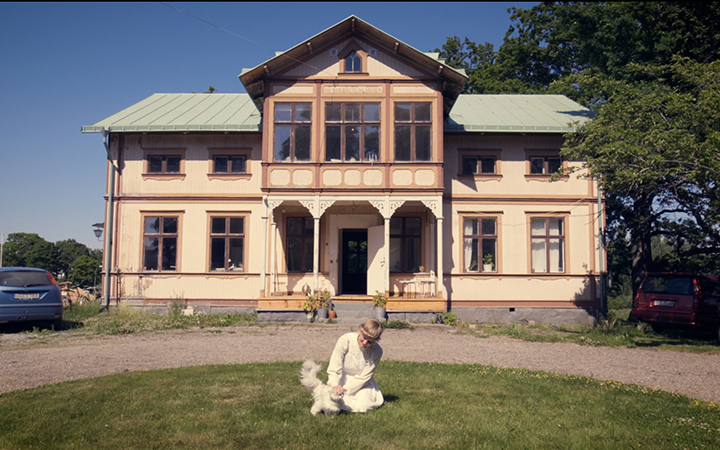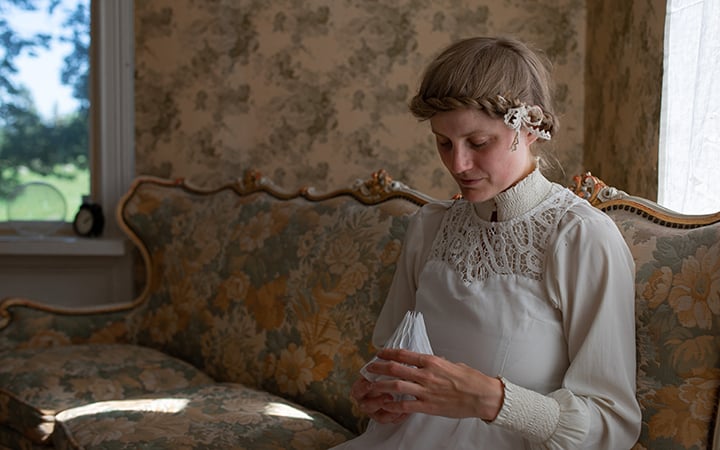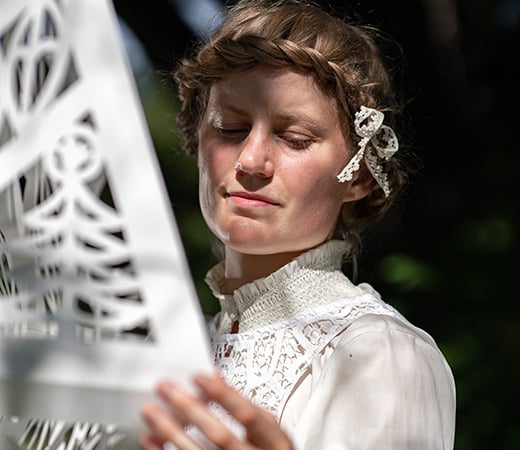 FACTS
Name: Ida Gerdemark
Title: Artist
Favorite material: Uncoated paper, 200 grams

Favorite tool: Snap-off blade knife
Web: idagerdemark.com