Matt Shlian
Solving puzzles of shapes and pieces on the border between art and science
United States 11 Nov, 2020. Photos by Josh Kurz & Matthew Shlian.
In his studio in Ann Arbor, USA, Matt Shlian creates paper sculptures in geometric patterns. Finding inspiration in everything from solar cell designs and protein misfolding to Islamic tile patterning and systematic drawing, he has a unique way of misunderstanding the world that helps him see things that are often overlooked.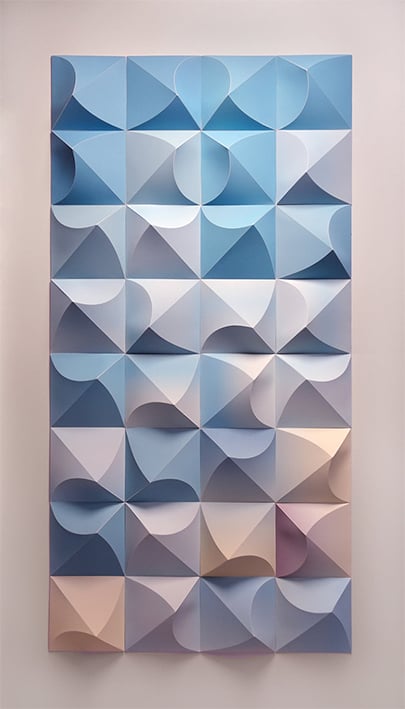 With a love for interactive art and the immediacy of paper as a medium, Matt Shlian started his career as a paper engineer as an undergrad. While he started off studying ceramics, he soon found interest in many different kinds of art and switched to a dual major in ceramics and print media. But instead of creating traditional prints or ceramic work, he was making was making large pop-up spreads from digital prints with cut scores and creases.

– I had no idea what I was doing, but I wanted my art to be interactive and for the image to relate to the folds. Figuring out the pieces was like solving a puzzle. I understand things spatially and have to see things to make sense of it. One of my faculty advisors started buying me pop-up books that I dissected to figure out how they worked, says Matt Shlian.
"Working with scientists, they saw me as a bridge between the visual and the theoretical."

Collaborations with scientists
For seven years, Matt worked with scientists at the University of Michigan on research projects. In the beginning, his paper sculptures were used to describe complex structures in cell membranes and their movement. Later Matt and a group of scientists used paper as a research tool when creating a new type of solar panels. The paper structures Matt created were proven to make solar panels more efficient by using the movement of the sun. The exchange between art and science is a relationship Matt finds fascinating as so many of the patterns found in nature at a nanoscale are also repeated in things like architecture – something he himself has found a lot of inspiration from. Working on the border between art and engineering, Matt sees the science of paper as a vital part of his work. This is why when asked what his art means, Matt doesn't give an answer. To him it's the viewer's job to decide what the works mean, while the artist asks questions – just like how scientists ask questions to gain insight.


– I don't look at one specific thing and make a piece about it. My work is not didactic. I am not seeking to explain or present one specific idea in my pieces. I assume a viewer with limited knowledge of my work, process and intent. I want the work to stand without written explanation. Working with scientists, they saw me as a bridge between the visual and the theoretical. In turn I saw their work as inspiration. Right now, I am working on pieces based on the structure of nanoscale patterns and Islamic tiles. To me it is the artists job bridge the gap, to make the invisible visible and see things in a new light, says Matt.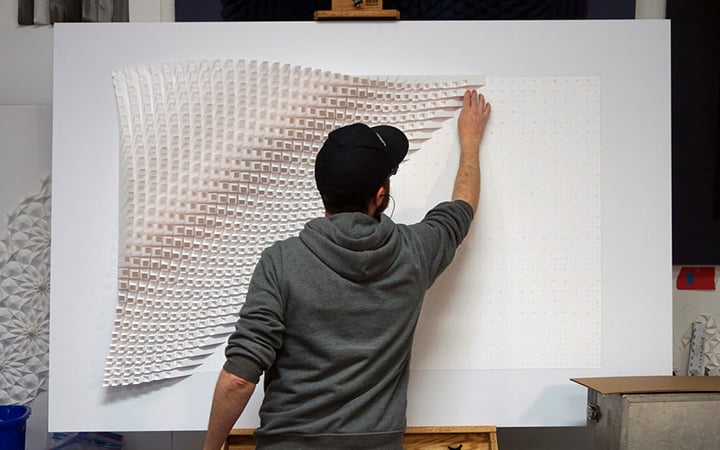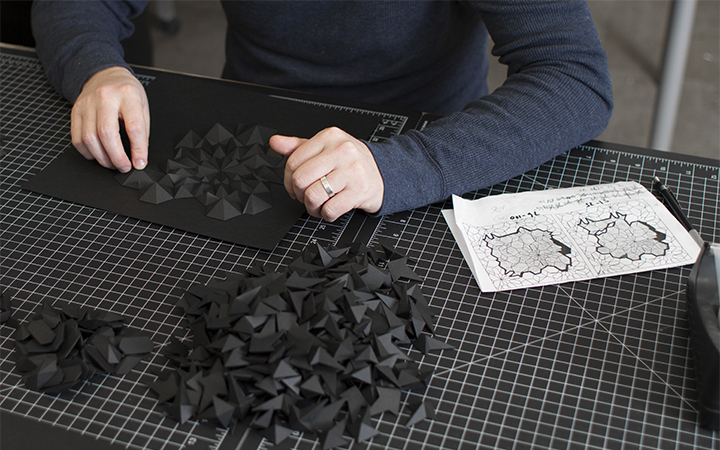 Mistakes during the process births new ideas
When starting out a new piece, Matt is never interested in knowing what he wants the end result to look like. For him the process of working is the interesting part and what shapes the piece, through a dialogue with the material. Matt describes how he works with the paper to find its final form. To him paper is a common and unassuming material before you start folding it to create something precious, which is the reason he enjoys paper as a medium. He also highlights that paper has a memory and if once creased, it will fold at the same spot again, which is what makes it so interesting to work with. The mistakes that often occur during the process is what gives him new ideas.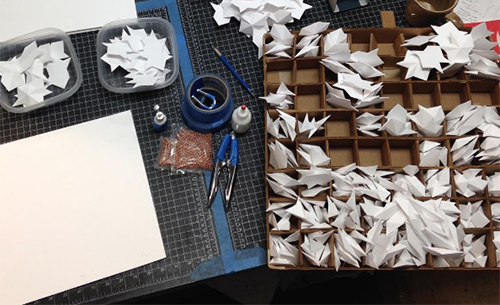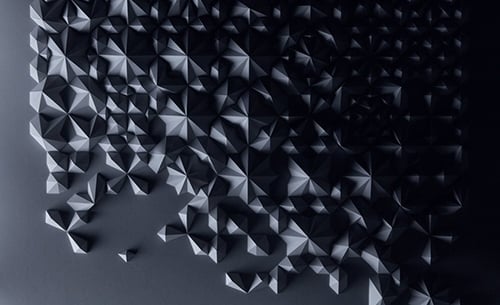 – I'd say my starting point is curiosity. I have to make the work in order to understand it. If I can completely visualize my final result, I have no reason to make it – I need to be surprised. Design is an iterative process where each piece builds on the last one and I can go through hundreds of variations of form to get to a specific piece. My favorite pieces are those that end in a question mark rather than a period sign, says Matt Shlian.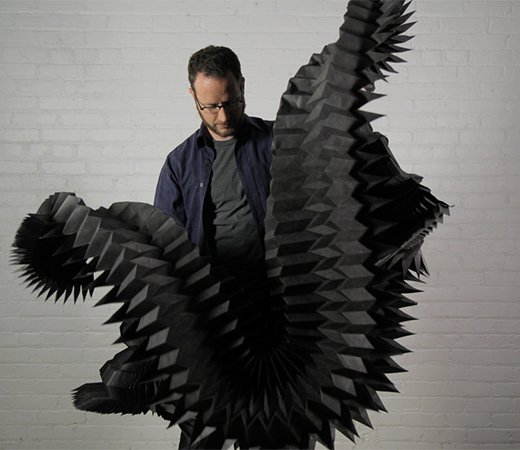 FACTS
Name: Matt Shlian
Title: Paper Engineer
Favorite material: Acid free archival paper
Web:

mattshlian.com