Troels Heiberg Frandsen – Plotteriet
Among Papers, prints and 'Plotters' – where ideas come to life
Denmark 29 Oct, 2020. Photos by Rune Slettemeås.
Plotteriet lies well-hidden in a backyard in the heart of Denmark's second largest city, Aarhus. Just as the nerdy and bespoke service is primarily for architects, artists and other quality-conscious connoisseurs, so is the address. Plotteriets founder, Troels Heiberg Frandsen, has made print into both a business and an art form.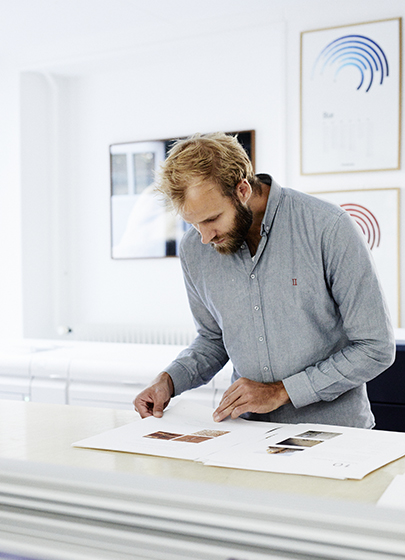 It was an urge for freedom, perfection and entrepreneurship that drove Troels Heiberg Frandsen to found Plotteriet during his studies to become an architect. While studying, he experienced firsthand the dissatisfaction of a print not reflecting the idea, tone and nuance of the source media.
– To architects, lines are important. It's not just a question of getting the lines on a print, they must have just the right shade, thickness and shape. It's not possible to achieve the artistic expression of architectural renderings with a standard printer on standard paper, says Troels.
"I'm also not afraid to say if there are issues with the design in relation to the budget of the project."

His low point was when he had a semester project printed where the main drawings were done as white lines on a black background. Since that experience, Troels has never left his prints to machines and paper that he does not have control over.
– The white-on-black lines are really 'just' the paper showing through the black ink around them. It requires that the printer is well adjusted so that the color settled precisely on the paper and allows thin lines of uncolored paper to stand out sharply. At the same time the paper must not allow even the slightest ink bleeding. I had made several test prints of my drawings in process where the lines were razor sharp, so I knew that the technique worked. But when I had finished my drawings and had to print the finalized drawings, I had to use a different printer and suddenly all my illustrations had disappeared in the black, says Troels.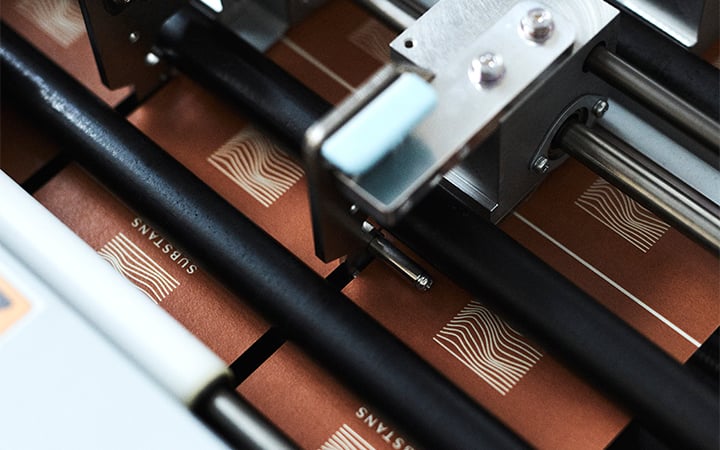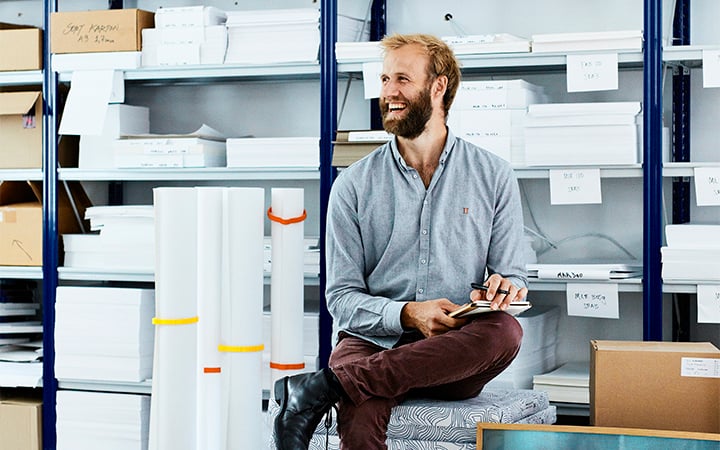 Dreams and ambition translated into paper and printing
Today, Troels prints not only for ambitious architecture students but also for architecture studios, artists and photographers, in addition to local businesses who want to take their marketing to a new level. Troels can make accurate recommendations based on his architectural education, aesthetic sense and knowledge of visual communication, and he strives for solutions that are just right for the costumer who is in front of him.
– When I know what the print is meant to do, and how important it is to my costumer, I can make recommendations for both paper and printing techniques. I'm also not afraid to say if there are issues with the design in relation to the budget of the project. Almost anything is possible, but if the job requires the print to be made on our large format 'plotters', it's more expensive than laser printing is. And then we're back at the beginning – how important is the job? says Troels.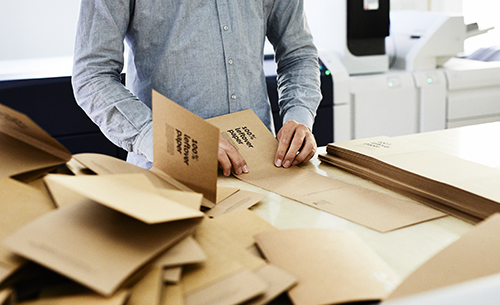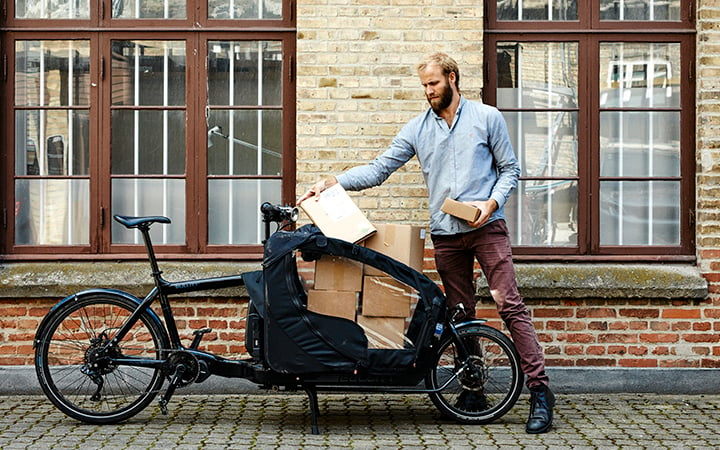 "Can this get even better?"
Just as Plotteriet likes to help its customers to rethink their choice of paper and printing methods when they enter Plotteriet's premises, Troels also constantly asks himself if there is anything he can do better.
– When I applied to the school of architecture, it was with the Danish designer and icon Poul Henningsen as a role model. He was the man behind the world-famous PH lamps, he designed buildings, wrote revues and chastened society in biting chronicles, like a real freethinker. He reimagined and rethought much of what were firm beliefs in society at the time, and I think we need that as much today as ever. This way of rethinking old concepts has become one of the hallmarks of Plotteriet, says Troels.
In addition to refining the printing technique to the ultimate, Troels has started a project where he reuses leftover paper for notebooks and coloring books. Scrap Pad, which is the name of the new venture, in many ways materializes the imprint that Troels would like to put on the world.
– The world's overconsumption is, amongst other things, a consequence of the fact that we are using the resources at hand improperly. Partly because we strive for a nonsensical uniformity in the wrong places. Scrap Pads are compiled from different paper grades and types, which both provides an inspiring and tactile experience of the papers in the notebook. It's perfect for taking notes, drawing sketches and letting your thoughts wander investigative on the different paper types instead of sitting with a genderless, uniform block in front of you. We usually say that Scrap Pad is our way of turning waste in to space for new ideas, Troels concludes.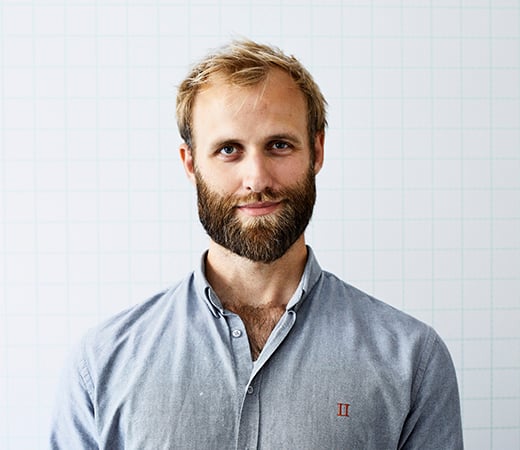 FACTS
Name: Troels Heiberg Frandsen
Title: Plotterista
Favorite material: Paper, prefers Munken Lynx Rough)