Georgia Low
The Cutting Edges of Georgia Low
United Kingdom 14 Jan, 2021. Private photos.


From her countryside house in North Wales, the London-born artist Georgia Low is using her patience and a scalpel to create exquisite paper artworks, mind-blowing in their intricate detail.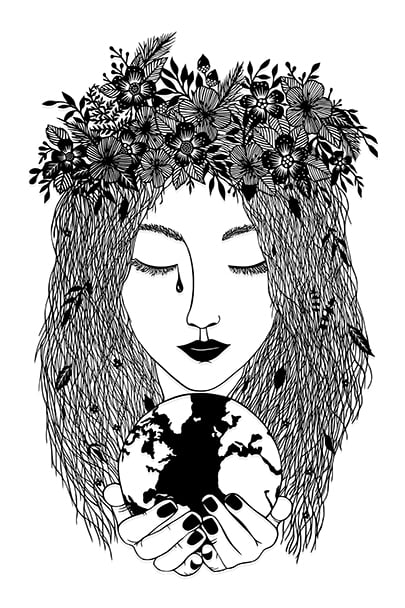 Using her scalpel to carve out motives in paper, making the empty space work as a backdrop, the work of the 26-year-old artist Georgia Low has mesmerized many. Not only is it technically impressive in all its fine detail, but also conveys messages that have proved to resonate with a lot of people. The inspiration often comes from the welsh nature outside of Georgia's house in the village Henllan and her interest in climate change with many of her artwork depicts animals together with a call for action. Currently, she's working on a piece where an orangutan hangs from the last tree of a devastated forest. To get a clear view when she works, Georgia wears goggles with an attached light while carefully carving along lines sketched on white paper, preferably with a thickness between 135-160 gsm.
– I look quite funny in my goggles, but they're really useful now when I'm doing miniature pieces. Since I started doing this, I've come to appreciate paper as a material, the feeling of it, and next to my bed I have a book with paper samples that I sometimes just look at. I've come to learn that I like when it's a bit textured, since it gives the final piece more character, Georgia says.
"I never had an ambition to make a career out of my paper cutting."

Not a straight path
The work is a challenge in patience and structure, but what brought Georgia to it was mostly a happy accident. After leaving London for Wales at the age of seven because of her father's work, Georgia grew up in the Welsh countryside without much interest in art. In fact, she even dropped out of her high school art class at the age of 17 – but ironically the decision would be what led her to paper cutting a few years later, when she needed the degree to study photography at a university level. To make time pass while waiting to get her Arts degree, Georgia started doing some paper cutting that she had learned at some point in school. Despite having several artists in her family, among them her grandfather who photographed for National Geographic, this was the first time she really got caught up in something artistic herself. After some time, she created a Facebook page to show her creations and the response that followed changed her life.


– I was surprised to see how many people that appreciated my work and wanted to buy a picture themselves. That's when I got my first commissions, and everything has been going from there. I never had an ambition to make a career out of my paper cutting, but I'm very grateful things ended up this way.

Carving out a future
That was 2012, and for the past eight years, Georgia has been kept busy by a steady stream of commissions and exhibitions. A small exhibition at a local coffee shop led to a major one at the prestigious Chester Arts Fair and Georgia having to spend a sleepless night making new pictures after selling most of her work on the preview evening.


– Thinking back, it all happened very quickly. I don't know if all the positive attention in the beginning made me carry on with my art, but it definitely helped. As an artist, you have a different kind of life than many others lead, with infrequent pay and workload. That can be very stressful during quiet periods.
Recently the quiet periods haven't been very many nor long for Georgia. Apart from her commissions, she's digitally teaching paper cutting to a growing number of subscribers on her website – which requires her coming up with eight new designs to work as templates every month – and has recently enrolled as a Graphic Design student at the Open College of the Arts to further expand her skillset.

– It's busy – but I like it. Maybe it will prove to be too much to study at the same time, but I want to do it to get new perspectives and use my creativity in new ways. I'm very fortunate to be able to live off my work as an artist and I want to make it last. Every time I send a commissioned piece to a customer, I'm nervous, but when I hear that it resonated with them, I'm my happiest, Georgia concludes.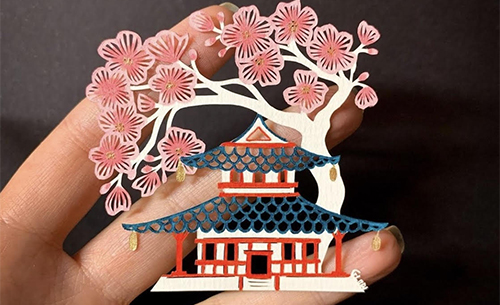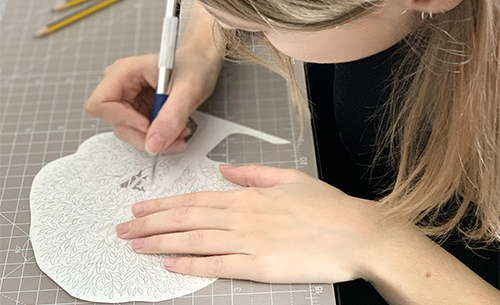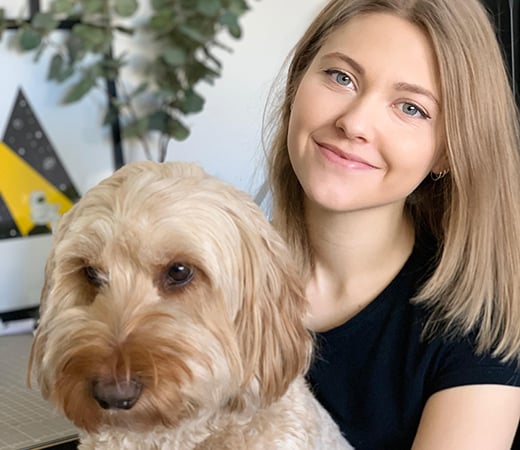 FACTS
Name: Georgia Low
Title: Paper artist
Favorite material: 160 gsm paper
Favorite tool: Japanese Screw punch
Web:

georgialow.co.uk