Jotaká
The joyful works of Jotaká
Spain 28 Jan, 2021. Photos by Lola Gallent.


With commissions for huge brands like Netflix, Estrella Damm and Hyundai, his cute characters have inspired thousands of people all over the world. The paper artist and illustrator Juan Carlos Viñas Ballesteros from Valencia in Spain has a true passion for colors and different materials, and always strives to make his art put a smile on peoples faces.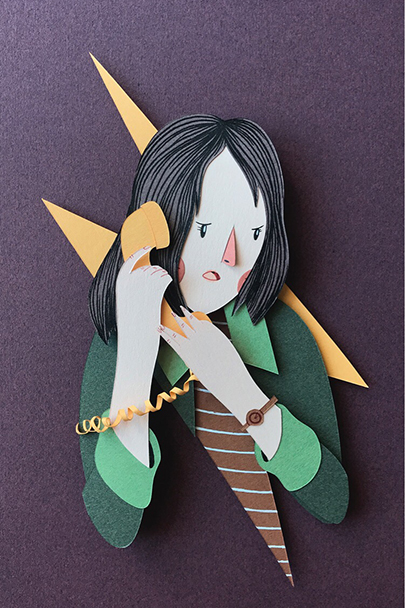 According to Juan Carlos, a.k.a Jotaká, one of the most incredible things that has happened so far in his career is when he was working with the brand Netflix and the series Stranger Things. To watch the different actors themselves comment on his illustrations filled him with a sense of pride. The same goes for his collaboration with the beer brand Estrella Damm, where he could see people holding beer bottles with his illustrations on them. It's important for Jotaká to make people feel happy and joyful around his art, and he finds a lot of his inspiration from comics. Growing up with a comic-drawing grandfather and a father that worked as an upholsterer – he got to know crafts in various ways and considers it a pride to follow his small artisan tradition, even if it's in his own way.
– Art has always attracted my attention. When I was a child, I was obsessed with drawing and painting comics for fun. Now, it is incredible that I can dedicate all my time to that, it is a dream come true. While making art, I love to get my hands dirty and play with the process. I have always been more attracted to traditional art and therefore there was no other option than to focus my profession on something related to drawing, says Jotaká.
"I think and hope that there's a lot of passion reflected in my art."

Paper as a tool
Jotaká chose to study for a Fine Arts degree, followed by a Master's Degree in illustrations, at the Polytechnic University of Valencia and ended up as an illustrator. Now, he works with many different projects, even if the covid-19 situation has cancelled a couple of jobs. He feels privileged because he can work with his passion and that, when he's not in a commission, he can work with smaller projects of his own. For example, last year, he made a project about Alice in Wonderland that started without any expectations – and ended up in an exhibition where almost all the original works were sold. For Jotaká, choosing paper is one of the most important things of the process and something he does very carefully. When he is working with watercolor he always chooses a glossy paper of 300 gsm, because it's easier to scan compared to grained paper. On the other hand, while making illustrations for exhibitions he prefers paper with fine or medium grain since it gives the final piece the feeling of high quality.
– When I do paper art, I especially like to enhance different textures. Paper is a varied material, lightweight, and very manageable. I love when the light falls upon the surface of cut paper, creating shapes. It feels like something poetic, and I try to reflect that feeling with photography, says Jotaká.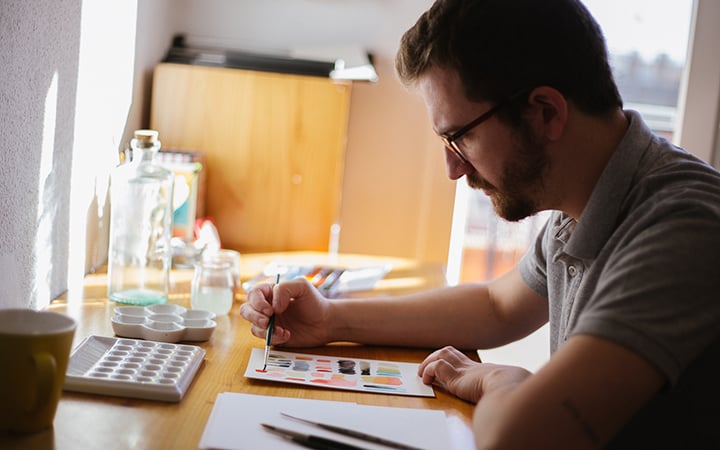 A dream of making children's books

For the future, Jotaká wants to work more towards the publishing sector. He has made illustrations for a couple of children's books already, but the dream is to make more of it since he feels that the process is enriching. Another dream project is to do a cover for The New York Magazine. However, he thinks that he is in a good place in life at the moment and loves the variety of assignments that comes in.


– I enjoy it mostly because the projects are never the same. For me, it is important to make new things and really try to enjoy what I do. I think and hope that there's a lot of passion reflected in my art. The most important thing is to make people happy and that they get a smile on their face when they see my art, Jotaká concludes.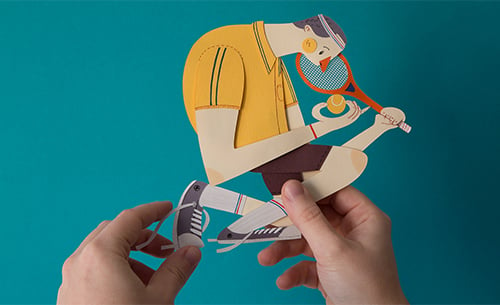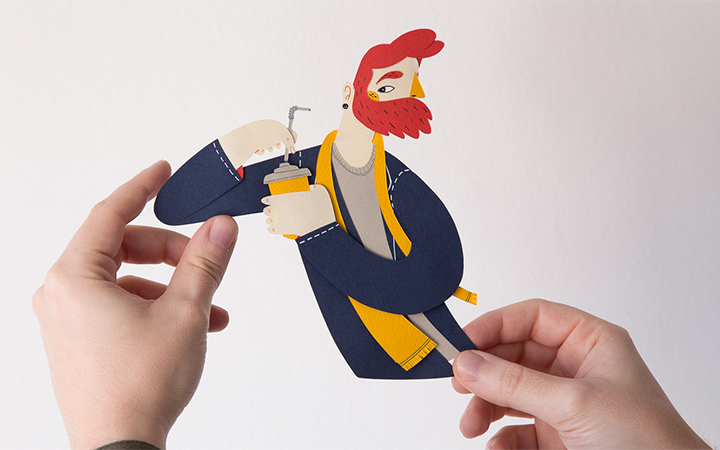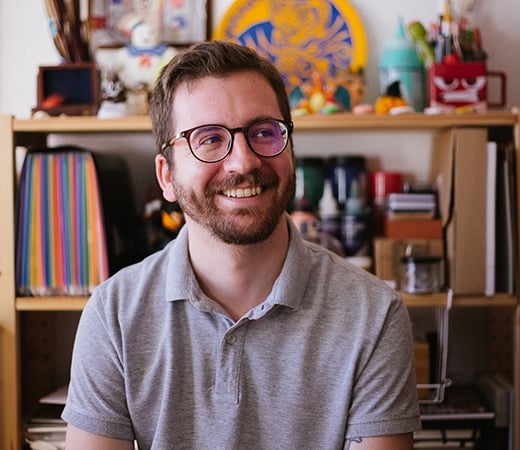 FACTS
Name: Jotaká (also called JK by his friends – which is pronounced "Jotaká" in Spanish)
Title: Paper artist
Favorite material: Watercolor paper, around 300 gsm
Favorite tool: Scalpel
Web: jotakaillustration.com