Gunjan Aylawadi
Weaving with paper – through the colors of India
Australia 19 Feb, 2019. Photos by Jessica Lindsay.


No other artist uses Gunjan Aylawadi's technique. She invented it based on her passion for industrial design, geometry and paper, and it's a bit like weaving, but with paper instead of fabric. She gets inspiration for her designs from her homeland of India and is constantly working on developing her method.
Gunjan hasn't found anyone else in the world that works the same way. Her unique "weaving" technique has taken her to exhibitions all over the world, and her art has been displayed on magazine covers and museum walls. People are often amazed by her technique and wonder how she does it.


– It's pretty hard to explain, really. Since it's my own method it doesn't have a name. But if it has some kind of similarity it's with weaving, which people often can relate to, says Gunjan.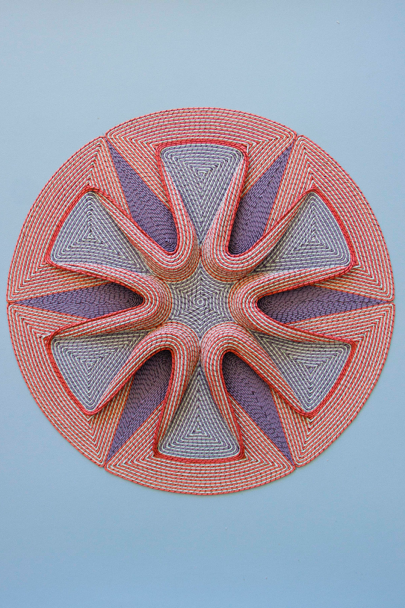 "I was going to be an engineer. But life wanted something else."

A material with memory
It all starts with hundreds of strips of paper in different colors. Strips that Gunjan Aylawadi then wraps around a thin steel wire. As paper is a material with "memory", the strip is not smoothed out when the steel wire is removed, but stays rolled up. With these rolled-up paper strips Gunjan starts the process of gluing them together to form different patterns, always based on some geometric constrains. For example: how can four circles be used in different combinations to make interesting patterns?


Gunjan has worked as a paper artist for the past six years, and her method has gone from more traditional techniques of cutting paper to this new style of "weaving" together paper strips in different colors to form unique 3D-patterns.
– There have been a couple of bumps in the road along the way, and it wasn't always obvious that I was going to be an artist. Growing up in India, my life was pretty much set up for me: I was going to be an engineer. But life wanted something else, says Gunjan Aylawadi.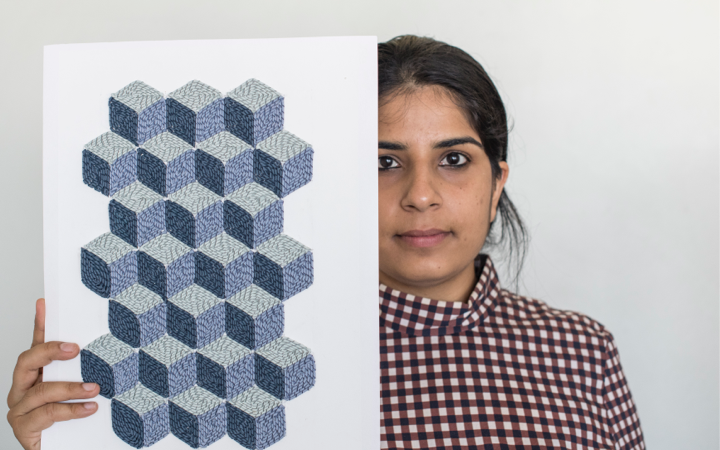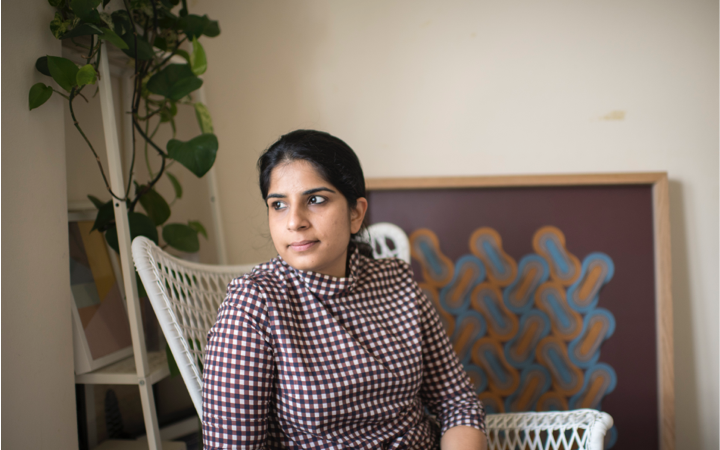 The meditative characteristics of paper art
Gunjan started working with paper because it was a material she was comfortable with. Painting wasn't an option as she didn't have the patience to wait for paint to dry. She wanted instant results, so started to cut different patterns in paper. But it was the meditative characteristics of paper art has that made Gunjan fall in love with the expression. She could cut for hours and hours and completely lose track of time – happy to just be with herself.


After a while, she realized there were thousands of artists out there who used the same expression as her, and to compete with the best of the best wasn't a goal for Gunjan. It would be both extremely difficult and time consuming. So she started thinking about how she could branch out and find her own technique.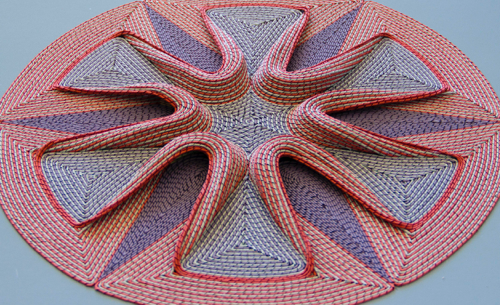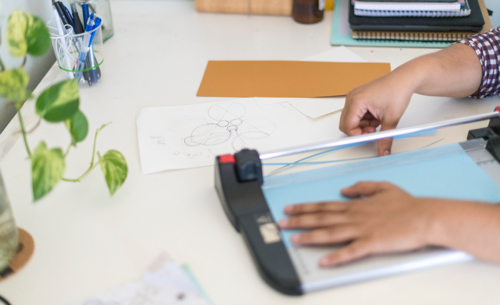 – It was either that or just quit. I knew I couldn't be as good as the best, and the only alternative for me was to invent something completely new. I tried a lot of different methods and eventually I thought of wrapping strips of paper around a steel wire and the result was just amazing. I had something going here!

The art of developing ideas
Gunjan was unsure of what she wanted to say with her art, technique and process came before her intent was clear to her - but now that she feels comfortable with her technique, she feels comfortable making it an outlet for her inner feelings and thoughts through her work. She gets inspiration from patterns, colors and shapes that you can find in the colorful city Delhi.
– I love to visit places of prayer. Churches, mosques and Hindu temples – it doesn't matter. Almost every pattern you find in those places consists of different geometric shapes, and the colors are amazing. That is something I try to bring into my own art, says Gunjan Aylawadi.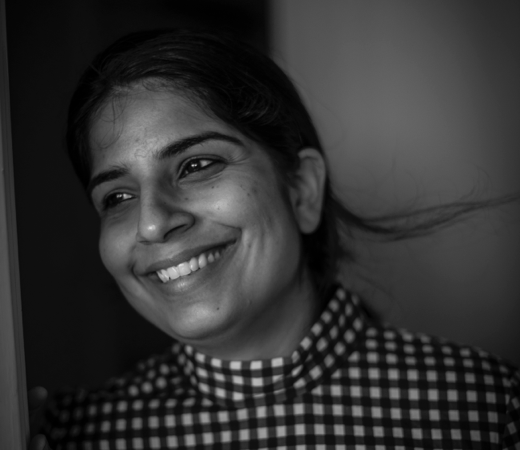 FACTS
Name: Gunjan Aylawadi
Title: Artist
Favorite material: Paper 160 gsm
Favorite tool: Paper guillotine
Web:

gunjanaylawadi.com