Zack McLaughlin
The making of paper birds
United Kingdom 12 Apr, 2019. Photos by Daniel Ekbladh.


Meet Zack McLaughlin in Paper Passion by Arctic Paper. The extraordinary artist from London who gets inspiration from nature, paper and wood. He wouldn't call himself an obsessive Birdman, but love details and wants to recreate nature in form of paper.


Video on YouTube: youtu.be/52xzAYPFvwI


Zack grew up on the countryside, in a place close to nature where he could run around and be entertained by what the surroundings could give him. The love for nature has followed him through his whole life, and when he moved to London he could be close to the nature through his paper art.


For the past five years Zack has worked with creating paper birds and sculptures, and it all started with a children's book – Zack experimented and made a bird lantern out of old book pages and willow sticks. After a while Zack was able to make more detailed birds and always tries to make them as realistic as he can.


– You actually have to pick it up and look really closely to be able to see it's paper. I'm not obsessed with birds, I'm obsessed with nature and being in the nature. But spotting birds are really cool and I just love it, says Zack McLaughlin.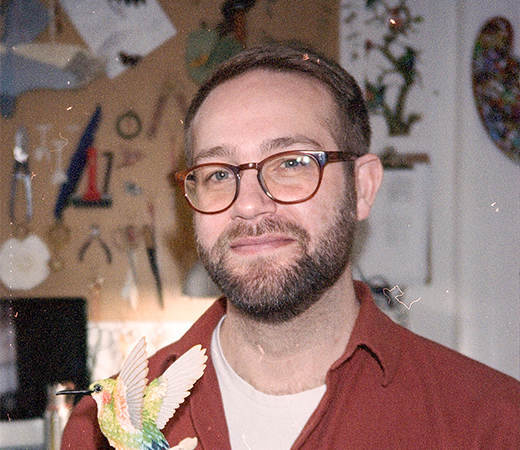 FACTS
Name: Zack McLaughlin
Title: Paper Artist
Favorite material: Paper!
Favorite tool: My trusty scissors
Web: paperandwood.co.uk