Juliane Berge
It's all in the details – hyper realistic art made with graphite magic
Norway 20 Aug, 2020. Photos by Victoria Nevland.


Maybe it's hard to believe that the Norwegian artist Juliane Berge first started drawing only four years ago. Her hyper realistic portraits have made people all over the world think – this must be a photograph. In a very short time, Juliane has gone from working as a hairstylist to having over a hundred thousand followers on social media – and they are all mind blown over her extremely detailed art works.
When Juliane Berge, from Kristianstad in Norway, was on her first maternity leave back in 2016 she felt a need for a new outlet. She had worked as a hairdresser and stylist for over ten years and wanted to try something else. As a child, her father used to bring home a lot of paper for Juliane and her six siblings, and they all used to draw and scrabble on them. She never once thought that she one day, years later, would make drawing into a career. When she first picked up a pencil and started four years ago, she didn't really know what to draw or how to start. But she has always had an interest in people, emotions and different cultures, so she tried drawing a portrait and realized rather quickly that she had found her niche.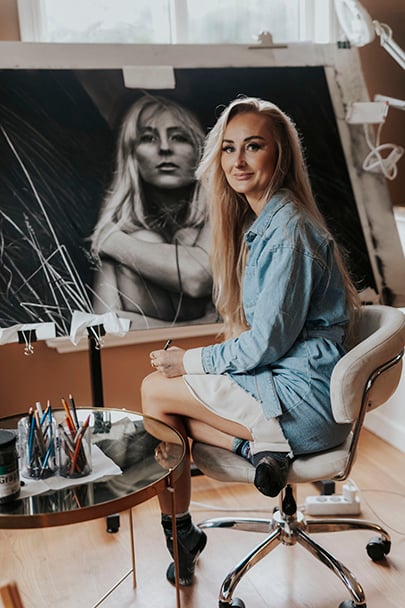 She says it takes time to learn, even though it has only been four years since she first started, but her art gets more and more detailed for every piece she makes. In the beginning, one portrait could take around 50 hours to make, now it can take up to 150 hours – and every new portrait takes longer and longer to finish.

– Even though I'm still trying to find my path, and learn along the way, I have truly found my passion for details, and I'm glad that I can make people feel something through my art. I didn't plan for this career shift at all actually. I really liked my work as a hairdresser, but now I know that this is what I am supposed to do, says Juliane.
"Nowadays, I can't get enough of details, I could go on and on forever and it's hard for me to stop"

Graphite brings the paper to life
Juliane's creative process always start with an idea – that can come from anywhere at any time. She finds inspiration in people and emotions, both her own and others. Before she grabs the graphite or charcoal pencil, she always tries to picture the end result in her mind and then starts the search for a model that fits the idea. After that she photographs them and uses the photo as a reference when she starts the drawing process. She uses graphite and charcoal because she thinks it's the best and easiest choice when making hyper-realistic art, because it brings out the details. And according to Juliane, it's all in the details. In the beginning, she was a bit afraid of making the portraits too detailed, since she didn't think she had the right skills. But now, the details are the best part.
– I really enjoy making the really tiny details, like down to one millimeter. It can be a part of the skin texture, an eyelash, sand or decorative stones on the face. Often they are so tiny that no one sees them, but for me they are so important and makes the art look real. Nowadays, I can't get enough of details, I could go on and on forever and it's hard for me to stop, says Juliane.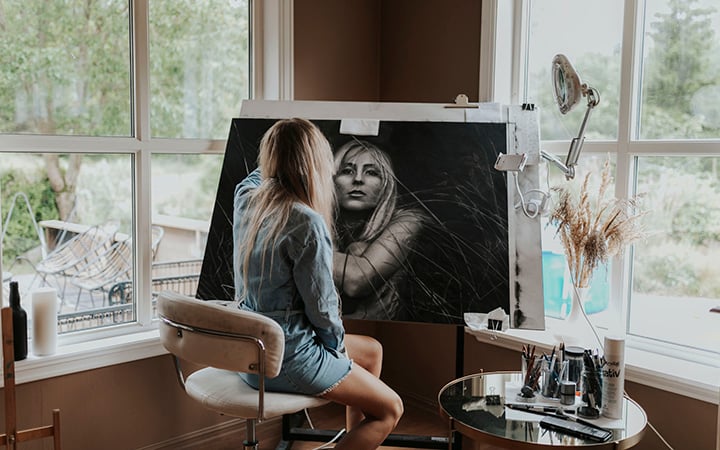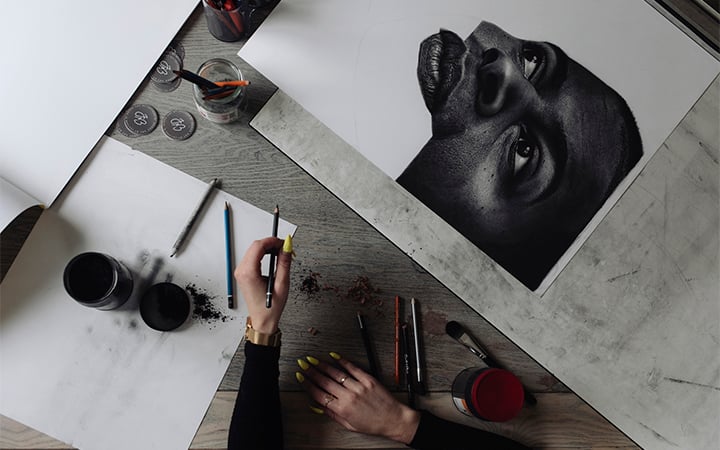 Exhibitions and texture free paper
It was only a few months ago Juliane had her first public exhibition for a gallery in her hometown, and it all started when Juliane went there to get frames for her art works. The gallerist looked at her portraits and said that she just had to exhibit at their gallery, and Juliane couldn't say no. Four months later, in February 2020, she had her first exhibition, and everything got sold out. Juliane is very humble when it comes to her fast-growing popularity, but she admits she's very thrilled that her art seems to evoke people's emotions. She's glad that people enjoy her art, but most of all she is happy that she has found her passion in life. All she needs is a graphite pencil and a smooth crystal cotton paper.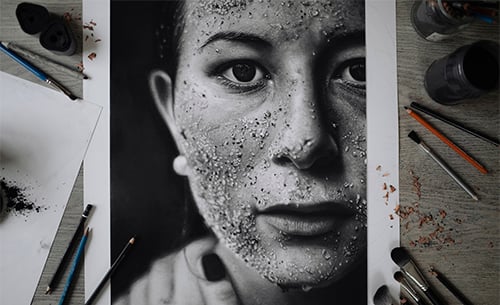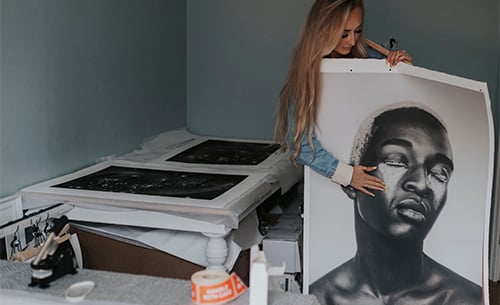 – When I work, I need a paper with as little texture as possible, since the texture can make the details for you, and I want to make them myself. I still have a long way to go on my hyper realistic road, but I'm getting there, and I try to challenge myself with every new piece, Juliane concludes.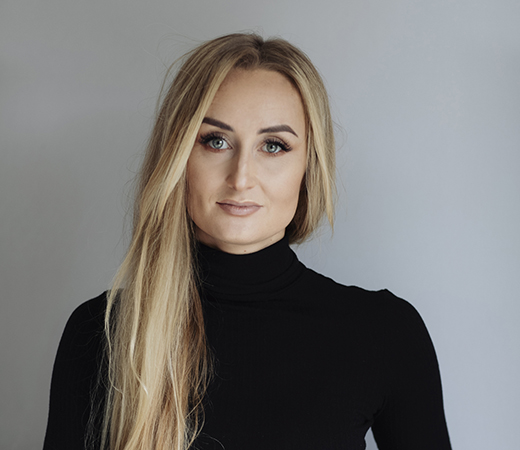 FACTS
Name: Juliane Berge
Title: Artist
Favorite material: Paper with little or no texture
Favorite tool: Tombow eraser