Thomas Freitag
He judges books by their covers
Switzerland 25 Sep, 2020. Photos by Mara Truog.


Bubu is one of Switzerland's most well-known hardcover bookbinders. The company holds a unique combination of industrial, manual and digital knowledge in print and paper processing, and they bind all kinds of books. Thomas Freitag is the Co-CEO, and for him it's all about the deep passion for haptic communication and the fulfilling sound of paper.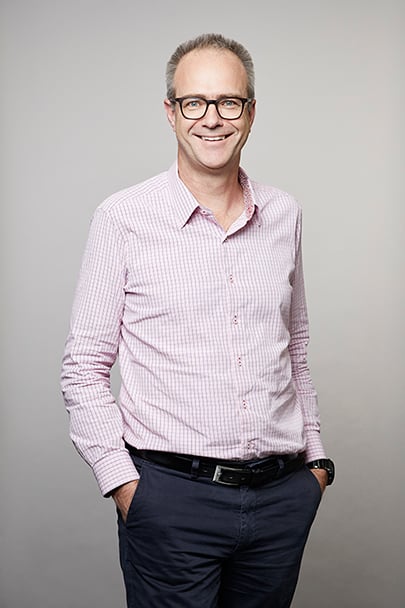 They bind around two million hardcover books each year and do everything from handcrafted binding to industrial and digital production. The bookbinding company Bubu's history goes a long way back and they have been binding since 1941 – and is still family owned in the 3rd generation. Thomas Freitag runs the company, together with Christian Burkhardt, and has been in the company since the early 90's and started his bookbinding journey 'by chance'. In Switzerland, it's common to study a profession from an early age, and Thomas started as a 16-year-old as a machine bookbinder in a printing company. With that experience he later ended up at Bubu and got very close with the former owner Hans Burkhardt.
Over the past 30 years, Thomas has developed the company, new products and foremost – his passion for paper, print and book covers. Bubu mostly binds standardized products, but it's the book covers with a rare design that makes Thomas excited.
"My passion for developing new ways of binding, exploring with new materials and choosing the right kind of paper increases every day."
– The most traditional thing people do when holding a new book in their hands is to maybe read the first pages or browse through it and take a quick look at the inside. I start by analysing the cover and always want to figure out how it's built. I have probably been deformed by profession. My passion for developing new ways of binding, exploring with new materials and choosing the right kind of paper increases every day, says Thomas Freitag.
The old meets the new
Even if most of the production is digital or industrial today, Bubu still has many bookbinders who bind by hand. The market for restoring books isn't that big these days, but it's important for the company to conserve the know-how for future generations. The first thing you see when you arrive at the factory is large machines and a highly industrial environment – but Thomas claims that the thing clients most often remember from their visit is Bubu's binding of The Book of Kells. It took 25 years to build the whole edition of illuminated manuscript Gospel book in Latin and it is a facsimile since the original never should be touched. Traditional bookbinding is today a small business for Bubu, but an important part of a culture for bookbinders they don't want to loose.
Over the years, the business has developed to become a modern bookbinding company, and in the beginning of 2000 they founded Bookfactory – one of the essential photo book players in Switzerland. They are also well-known for their inspiration library called 'Bindorama' – with over 2.000 books for display. Here the client can browse through hard covers, flatbooks, soft covers and much more.

– Most of our clients find us through the Bindorama, and I think that is one of the things that makes Bubu differ from other likeminded companies. We have such a broad range of products, and we can bind everything, nothing is impossible for us, says Thomas Freitag.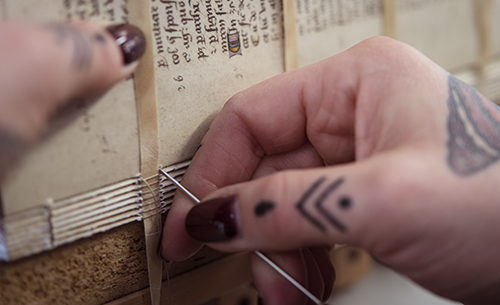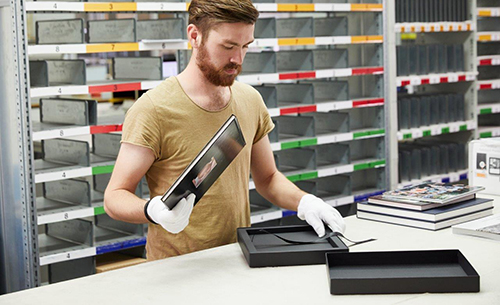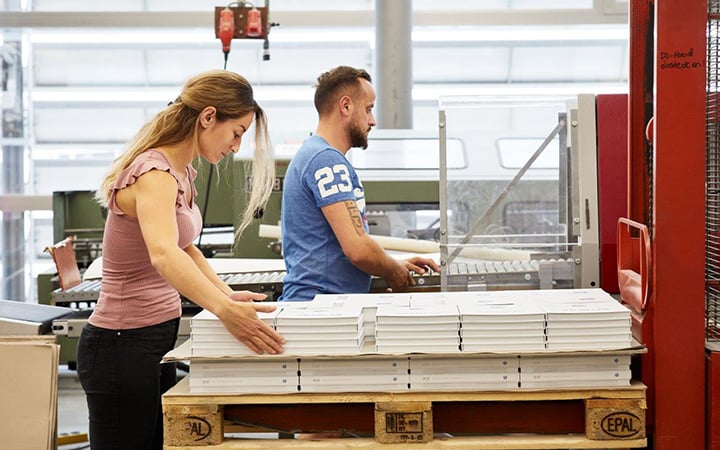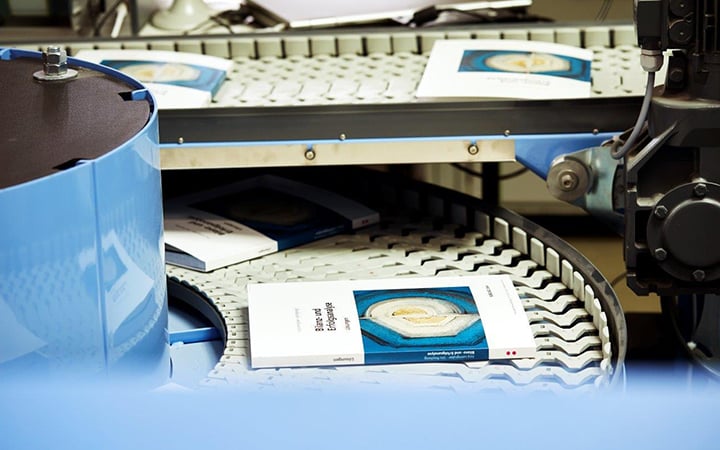 The sound of paper
A big part of Thomas' profession is to develop new ideas and products, and for him it's all about the haptic communication. In order to come up with new ideas he needs to have something in his hands – and it has to be made out of paper. Every day, Thomas and Christian Burkhardt work closely together and discusses new ideas with designers, publishers, book manufacturers and bookbinders. It's the extraordinary ideas that spurs them on. In this way, traditional techniques and materials are used to create new and creative haptic means of communication. But at the end of the day, the thing Thomas enjoys the most with paper is the sound of it.
– I have been working with paper for a long time and I am therefore very attached to this wonderful material. Paper is credible and almost imperishable. It can be practically flipped and pleases my fingertips with every touch. But most of all – I just love the sound of flipping through really rough paper, Thomas Freitag concludes.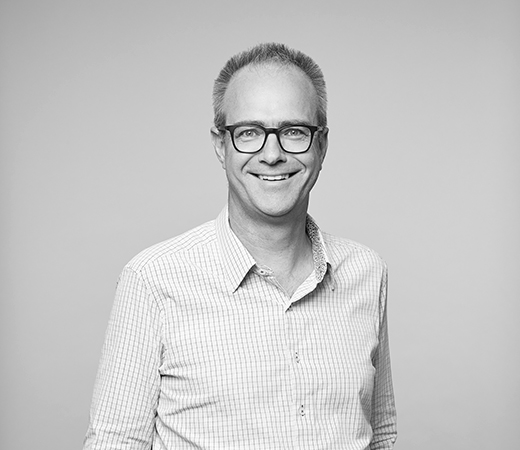 FACTS
Name: Thomas Freitag
Title: Co-CEO at Bubu
Favorite material: Uncoated paper with a rough surface
Favorite tool: Binding thread/binding machine
Web:

bubu.ch