Pauline Loctin
Bound to live without creative boundaries
Canada 22 April, 2021. Photos by Carlo Calope.
The sculptor Pauline Loctin creates a range of paper art pieces, from murals to custom stage accessories and even hanging lights. While based in Montreal her work has been acknowledged all over the world and led to collaborations with brands such as Nespresso, H&M as well as the Museum of fine arts of Montreal. The creations are so given that you almost can't believe that her material of choice was brought to her by a pure coincidence.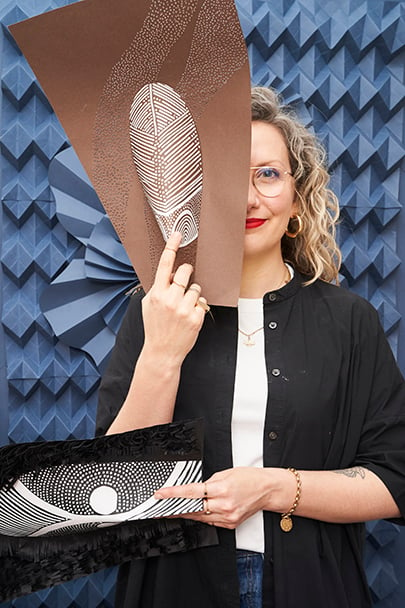 For Pauline Loctin, finding paper equaled finding her freedom. Compared to classical music, which previously had been her field of profession, there are many rules. With paper, there are none.


– I love the simplicity with paper, how you can create anything you want from a simple paper sheet. That is the magic about it. Since I didn't go to art school I don't have the boundaries that art schools can give you, and I think that is a part of how I got my freedom. I no longer have any boundaries to take into account because with paper I can do whatever I'd like and that's all I ever wanted, says Pauline.
"All I really wanted was to have creative freedom"

Pursuing her dreams across the Atlantic Ocean
Pauline grew up in the middle of France. Her father originates from France and her mother from Algeria in North Africa. She describes how her first passion was found while in elementary school when a professor from the music school visited her class and introduced the students to classical music and the violin. She fell in love with the instrument, and it turned out to be Pauline's main interest from when she was seven years old up to her mid-twenties which is when life took a turn.
– My entire life was about music, all of my degrees are in music. But at one point I realized how much pressure I was under and I felt restricted. So, I decided to leave France and move to Montreal, all I really wanted was to have creative freedom, says Pauline.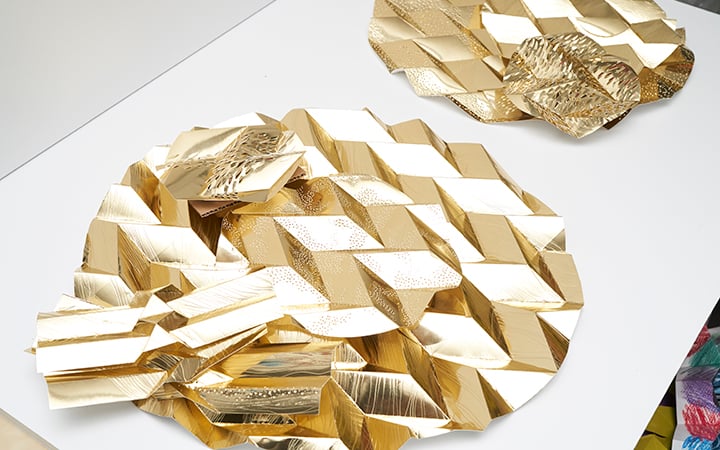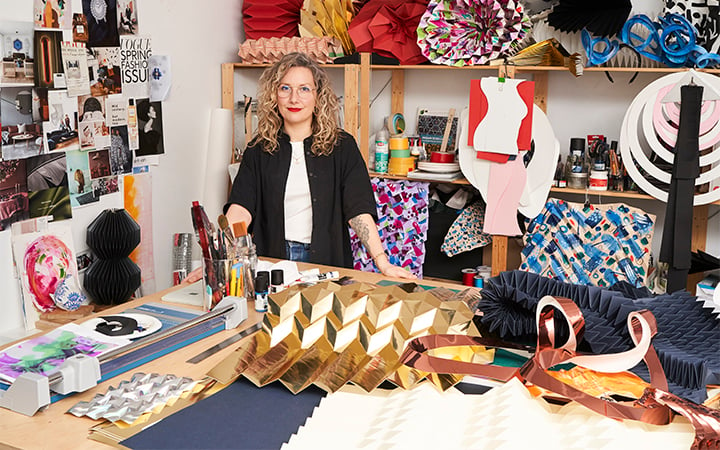 An accident, but a good one
When Pauline moved to Montreal in Canada she fell in love with the city, just as she had fallen in love with the violin. At first, she was working in the music business, after a while she studied marketing and worked within that. But she couldn't shake off the feeling of wanting to do something different, something crafty. By a blind coincidence, her friend had received two copies of a design book about folding paper and he gave the spare one to Pauline.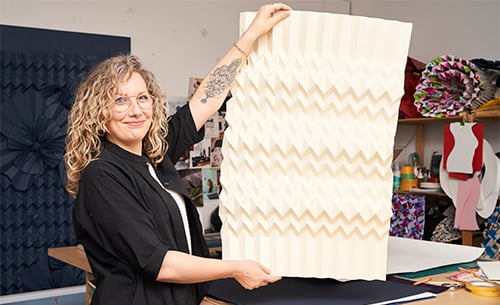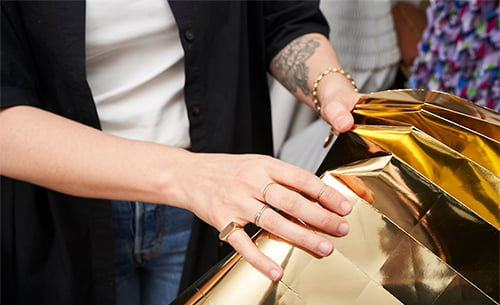 – I took the book that was sent to my friend by an accident, and I started to fold. At first, I sucked at it but slowly and steady I started to make progress. I think I have music to thank my patience for. Learning something new takes time and I'm okay with that, so I just kept on folding and at some point, it turned into my career. My friend and I call it an accident, but a happy accident, says Pauline.
Creating a foundation
Today Pauline is an established artist with several eye-catching projects in her portfolio. One of them that she's most proud of is called Ufuk Iso, translated to covering a mask. The thought behind it was to highlight how, in a world that's based on appearance, we all wear a mask to fit in. Next up in Pauline's close future is building a foundation with the purpose to bring art to children that don't have access to it.
– In my personal art I want to show the dark side of the world too, there is a lot of discrimination going on. I grew up in a neighborhood with diversity, but when I went to the conservatory, at a young age, I didn't see the people that I would see on the streets. Through my foundation, I want to bring art to those who don't have it, just like the music professor that visited my class at elementary school brought it to me, concludes Pauline Loctin.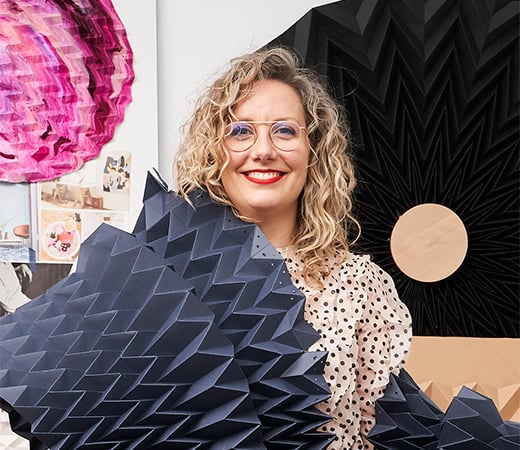 FACTS
Name: Pauline Loctin
Title: Paper Sculptor & Art Director
Favorite material: Paper (Colorplan Collection)