Munken Mount Board
Munken Mount board is a small range of a premium boards for the art and picture framing business. It is produced by the Arctic Paper Munkedals mill, which is situated on the west coast of Sweden.
The Mount board is a wood free, acid free solid board proceed by virgin fibres and comes in three colours, from "cream", "off white" to "high white" with an elegant and nice surface structure. The Munken Mount Board is produced by laminating several plys of the same type of board to the desired thickness.
The solid board gives that you get the same colour and consistency thorough out the sheet, giving the same elegant edges and cuts as the surface. It is however also available in a two colour version, the Munken Duo, that is a unique Mount Board with different colours on each side, which enables free choice of surface colour.
Standard size is 800x1200 mm, Munken Duo also available in 900x1200 and 1000x1400. Available both as paper ream wrapped, bulk packed on pallets also available in cartons.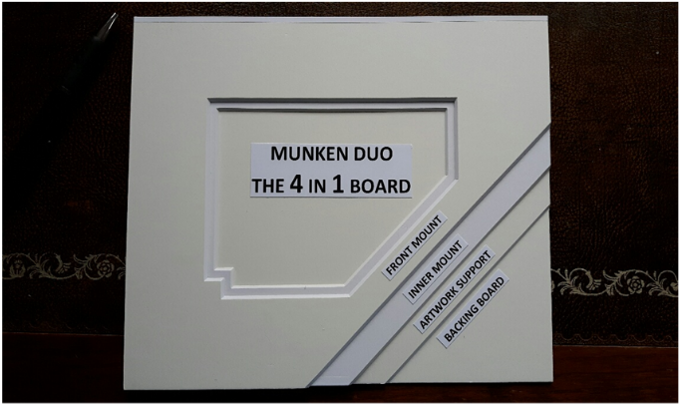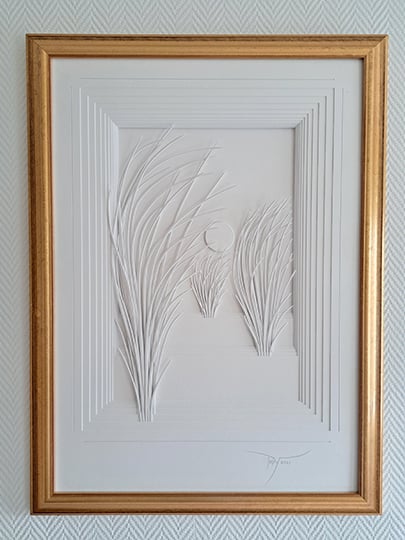 Mounting board should capture greate art, protect and enhance it, through its modest and quiet appearance.
But mounting board itself is a beutiful material that also can be great art.











Munken Mount board assorted & details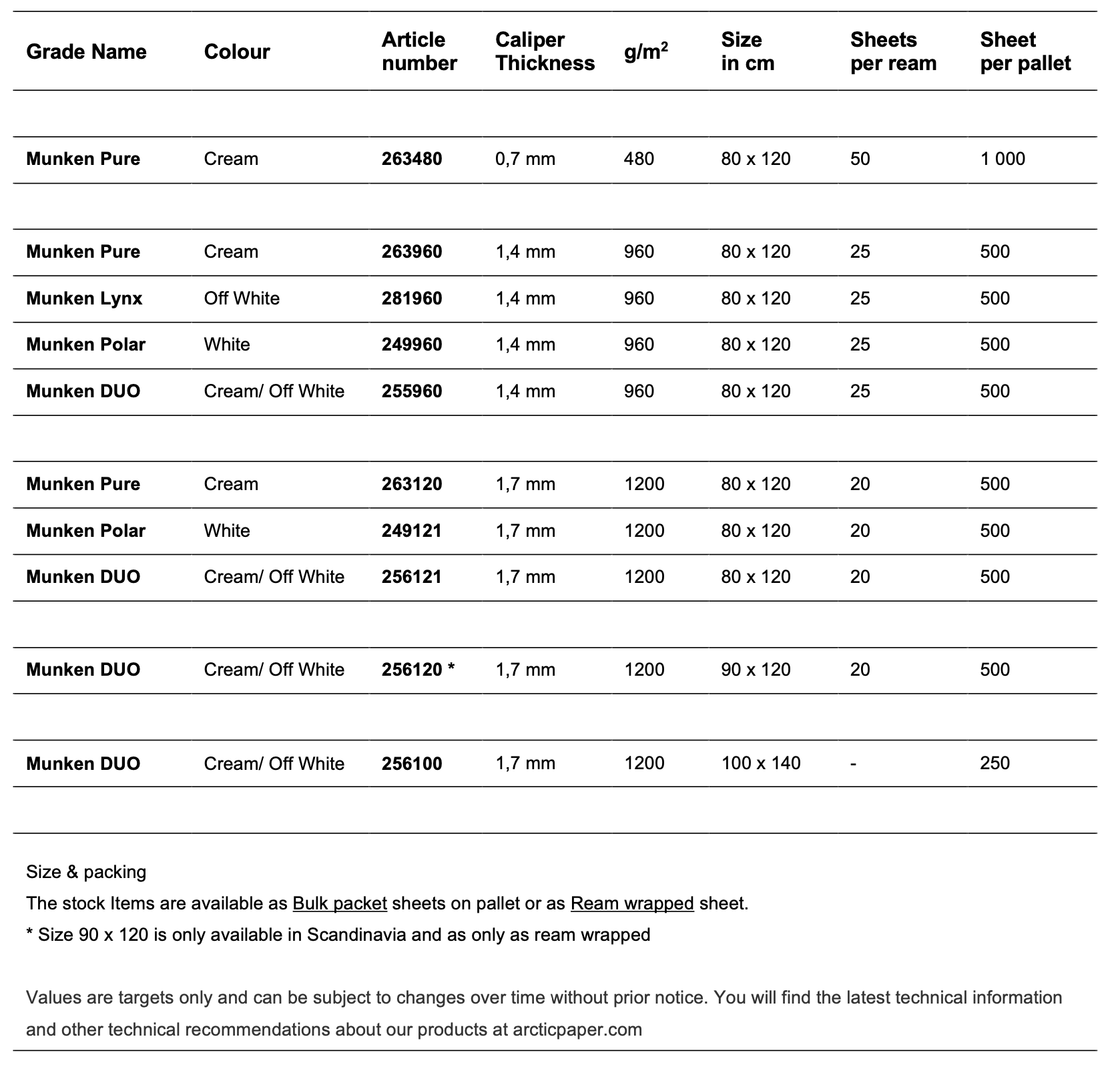 Contact information for Munken Mount board
Sales and order information
For more detailed information about the product, price, samples and availability on your local market, contact: